(As told to Akshata Ram)
Losing my father at an early age meant I had to take over the education, jobs, marriage of my siblings. One day I realised I was almost 35 and I had yet to find my life partner.
It felt like a fairy tale
I met Sanjana through a marriage bureau. She was a divorcee, my age and worked in a private company. She was quite average looking, spoke less and her mode of communicating was usually her smile. We tied the knot with our families' blessings and began our life together.
Things were good initially. I was eager to be the ideal husband and spend more time with her, take her out and help with household chores. I wanted to build an everlasting bond, where as life partners we're open with each other, are good friends first and don't hesitate to share our feelings. She, however, seemed to be taking time to open up. I thought this was because of her troubled past. Her ex-husband was supposed to have deceived her, lived on her income, was unemployed and even abused her.
We were soon blessed with a beautiful daughter. Our life was complete, or so I thought.
As a responsible husband and father I had made investments in equity stocks and bought a flat. When my wife was pregnant, I bought a car and hired a driver so that she could travel to work safely and comfortably.
The nightmare began
Things started taking a turn for the worse gradually and it was so slow that I didn't realise that it was no longer a fairy tale. My wife started resenting my family members all of a sudden. A casual tiff with my sister turned into an ugly brawl. She then started alleging that I was having an extramarital affair with my colleague. It baffled me, because I can't recall a single instance which would cause her to suspect me. I hardly spoke to women, only when I had to talk to them for work. I had no friends of the opposite sex.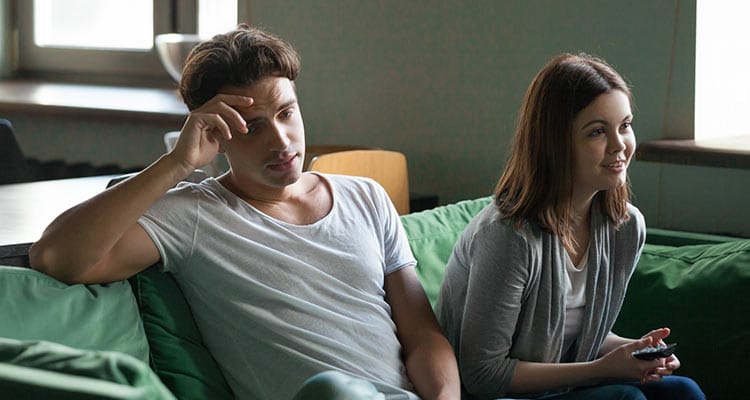 As time progressed, I realised this was just one of her tactics to malign my name, by projecting herself as the innocent helpless wife whose husband slept around. She stopped contributing towards expenses and demanded I take care of everything. My child had started avoiding me. My wife used to poison her mind against me.
I returned home from an outstation trip one night and she refused to open the door for me. She had bolted it from within. I kept banging the door. It was already midnight and I didn't want to disturb my mother or siblings. The neighbours gathered, and my wife opened the door and burst into tears. She started accusing me of spending the last few days at my mistress's house and hurled abuses at me. By then a crowd of people, including the building chairman, had gathered.
Related reading: What is abuse in a relationship?
The final straw
I was tired of this torture. She wouldn't lose any opportunity to taunt me. She had started spreading stories about me among friends, relatives and neighbours. Most believed her, for she is a woman, and they started despising me for my immoral deeds. The mental trauma became too much and I decided to consult a lawyer. I filed for divorce.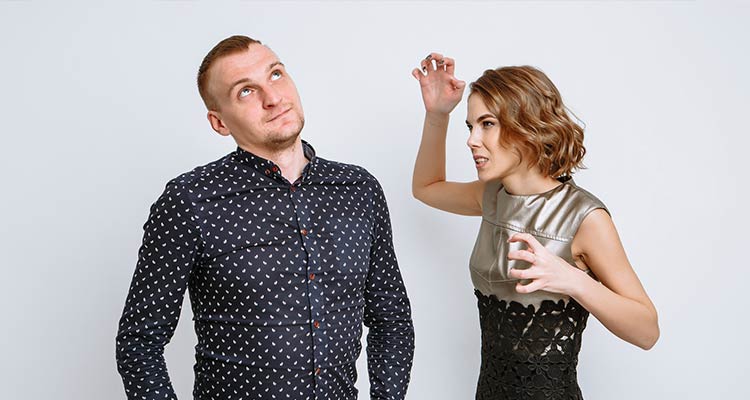 What I faced so far was just the tip of the iceberg. My real struggle was beginning now. My wife was only too happy to give me a divorce, provided I paid her and the child maintenance of Rs 60,000. This was far beyond my means. I worked in a private firm earning an average salary. My wife claimed I had income from other sources which put me in a comfortable position to pay the maintenance.
Although I was taking care of all expenses in my house, I wasn't allowed to use the kitchen. My wife would disconnect the gas cylinder and hide the pipe. I wasn't served any food. I wasn't even able to cook or have a cup of tea in my own house. There was a cold war. My daughter was sent to live in a hostel. People who were friendly and used to greet me every day with a smile now started giving me looks of disdain and avoided me, thanks to the villainous picture my wife painted.
Related reading: Men can be harassed and abused in a marriage too
When will it end?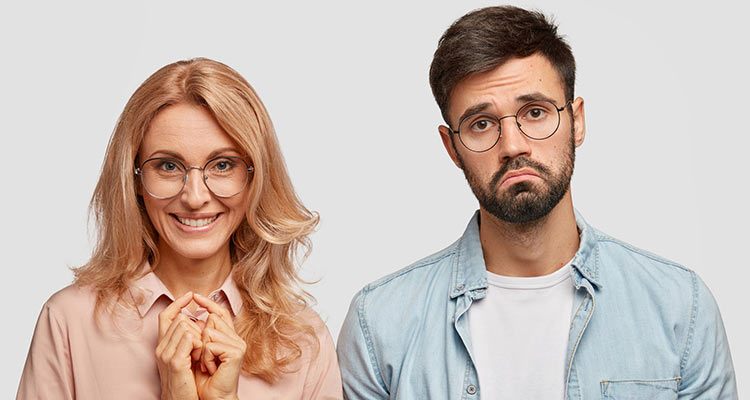 I couldn't wait to end this marriage. My wife then came up with a new demand. She wanted complete ownership of my flat. This is in one of the posh localities in the city. I bought it with my hard-earned money when the prices were very low in the '90s. It's now worth a fortune. Which sane person would want to give up an asset he/she built with his sweat and blood over the years and that too in favour of a person who has only given him unhappiness?
The fight continues. It's been a few years now. My day consists of running to the lawyer's office, paying his hefty fees and attending court hearings where my wife comes up with some new allegations or demands. I return at night to an empty home where my wife and I are strangers and a deafening silence rips a part of my heart each day. When will I get mukti? I await that day.