How do you tell if he's really into you?
Gen Y is all about sex buddies and the 'no-strings attached' kind of relationships. Over the years we have seen a paradigm shift from the "it's complicated" and "in a relationship" status tag to the "it's quite simple and straightforward," "cool and casual" to "one to few nightstands".
Every person can have different needs and expectations out of relationships at different times in their lives, and that's perfectly fine. So how does a women decipher whether this charming guy who's hitting on her at the bar is only fooling around or really into her! Let's see how you can deal with some of the issues you may face, when you are single and in the ready-to-mingle phase, even while keeping your emotions in check.
The FIFA fever
Right before Russia hosted the FIFA world cup 2018, they warned Russian women not to be intimate with the foreigners. This precautionary warning was given because when Russia hosted the Olympic Games in 1980, several Russian women were pregnant with the tourists who eventually left. As a consequence, there was a rise in broken families and single mothers. Although, with the rising awareness about contraception these days, the risk of the same happening seems less plausible. But the precautions you should take when you are out and about are those pertaining to your emotions. Being misled by a man is not unheard of. We are no longer damsels in distress who fall for false promises of a future, just so he can get into our pants.
If you aren't interested in being a booty call, then make sure that you're not
For some women, physical intimacy can be equivalent to emotional intimacy, and this is especially the case when your hopes have been inflated by a beguiling man.
Related reading: Why chasing after marriage is not a good idea
Clarity is key
The first step to taking control of your sex/love life is to be clear. When you meet someone who catches your eye, you should know exactly what you're looking for. Do you just want to be in bed with him, or are you looking for more than that?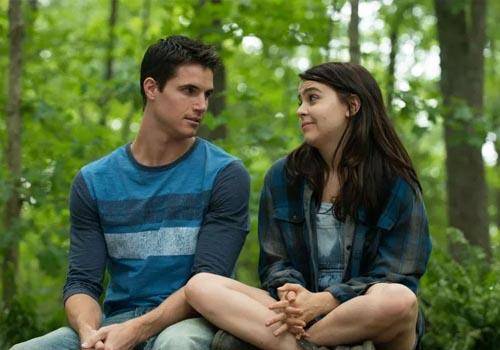 Break the ice with a pinch of honesty
The second step would be to express what you want to the man. As the two of you break the ice by discussing movies, music, exes, etc., you should never forget to mention what your priorities are at the moment, and what you will be looking for in a potential union.
If he's looking for the same, lucky you! But if not, then that's alright too. At least you aren't caught off guard. Congratulations, you may have dodged potential heartbreak.
Are there really no strings attached?
There is another scenario you should brace yourself for. The one where everything starts as a fling, but as you've hung out for a while, you realise that you like' him.
When you find yourself in this position, stay cool. Hang on to these feelings of yours. Whenever you meet him, analyse his behaviour. Is it still all about sex for him? Do you have good conversations? Does he seem interested in knowing about you? What does your hanging out together mean – is it Netflix and chill, or going to restaurants, being seen in public together? Does he get upset if you deny sex to him sometimes? Be on the lookout for these things. You yourself will know if it's going in the direction you want it to or not.
One way or another
Once again, it's time to be honest. Be prepared that after you express how you feel, it can go in two directions. The man likes you back and is ready to take the relationship to a more serious level. That's the best case scenario.
If he doesn't share the same feelings as you, or says, "I like you babe, but I don't want anything serious", then the best thing you can do for yourself is not see him for a while.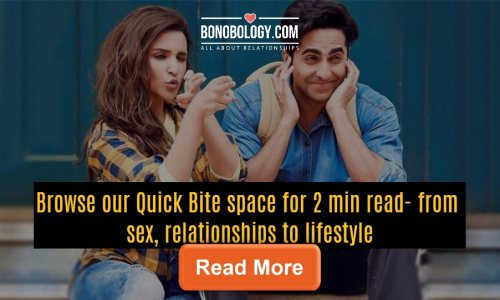 Don't invest in a lost cause
If you do continue seeing him, your attachment will increase, you may also have false expectations of a future. Don't do this to yourself.
What you should do is maybe meet some more men, spend your time in creative activities, and get rid of these unrequited feelings.
It may seem easier said than done. But, trust me, taking charge of your love life is essential. Sometimes "going with the flow" may leave you in an emotionally crippled state.
I was desperate for a boyfriend – here's how I got my sanity back!
SaveSave
SaveSave