When two people meet each other and fall in love
A 'meet cute' is when two people run into each other and sparks fly. This is a film term that's usually used to describe the circumstances under which the lead couple meet. Well, aren't movies mostly based on real life? Well, in real life when you meet the one, violins might not play, nor will the gusts of wind blow in slow motion, but we believe it's magical nonetheless. We asked a few couples and individuals to tell us how they met and here are five stories that were sometimes hilarious but always cute.
At the gym
She – He was this beast who was climbing the rope in the middle of the gym like it was no big deal. I mean you should have seen the muscles on him, man! I was salivating. I know he isn't just a piece of meat, but this is one fine looking man I met at that gym that day.
He – Well, she thought she was being discreet that day, but I noticed. She was gaping. Our eyes met and we both smiled. Then we 'accidentally' were running on treadmills that were next to each other about ten minutes later and there you have it! We've been working out together for about five years now?
She – Yes, five. And I wasn't gaping.
Read more: When you can date anybody but marry only within the community
At the language class
He – We met when we were studying German together at this language institute. Those were gruelling – almost five straight hours of lessons and speaking practice. I noticed her of course. She mentioned she was a single mother in broken German at the introduction session. Her daughter came to pick her up with her driver that evening. I went and introduced myself and we just clicked.
She – The way he said 'Hello' to my daughter was so kind and polite! It was like he was talking to a grown up. No condescendence or baby talk. It was natural you know? Divorce has such a huge stigma in our country, and it didn't even come up in his body language or the way he spoke to me or my little one. I remember thinking, "I wish more people were like this." We became bench partners the next day and are life partners now.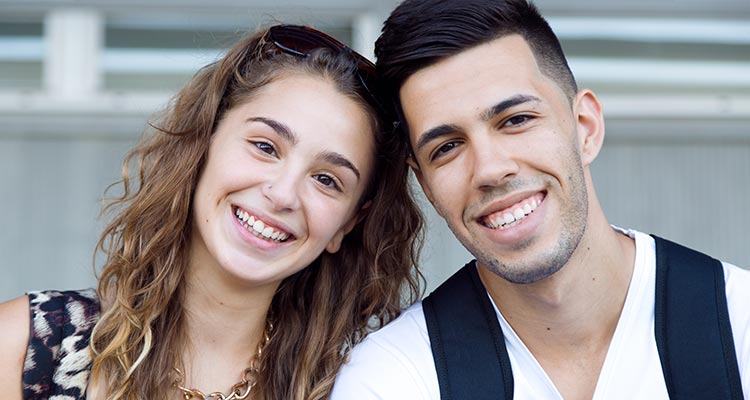 Read more: Here are 5 women characters on American TV who inspire us every day
He was my teacher
I moved to this city to study Hindustani Classical music at the University. I was escaping a bad break up and needed a fresh start, to be honest. This was the first class I took. He was so young, yet so brilliant and charming in his conviction. We all were great singers, but the years of Riyaaz showed when he sang. It seems like such a cliché to crush on your professor, but I was a goner the moment I heard him talk about music. When he sang though, I knew it was not going to be easy to attend his classes because I would be fawning over him all the time. It's a good thing he felt similarly after I sang for the first time otherwise we wouldn't have been married for the past eighteen years.
At the used books sale
There was a used book sale going on near the engineering college ground in my town. This sale happened every year, but I had never gone. I don't know why. When we matched on Tinder, I thought this will be one of those odd experiences but he was kind, well-spoken and did not mention hooking up immediately. Instead, he asked me to go to that book sale, as our first date. There is something about the smell of old books that worked its magic. It was the best date I had ever been on. We Indians don't have dating as a cultural practice the way most western countries do, so I always get confused about the whole dating thing, but if this what being on a date felt like then it was wonderful.
We met on the set
It was this big Bollywood film, with elaborate sets and a lot of people. Look, Bollywood films may look colourful and fun, but to make them so is a lot, and I mean back-breaking labour. There were about 300 people working fourteen hours a day to make sure things went smooth. Despite all the preparations, there would still be a crisis and it's a different kind of rush.
He was the script supervisor and I was dealing with costumes. We had to yell at each other over walkie-talkies day-in and day-out but the moment the director would say 'Pack up!' for the day, we would retreat to our corner and share a smoke. This wasn't always solitary, neither do I want to thank the cigarettes, but it became our unspoken ritual. It was peaceful to not speak and just be around each other and I thought it was just friendship at first, but then, he asked me out on the last day of the shoot. I said yes, and it's been wonderful ever since. Stressful situations sometimes end up giving you the best gifts ever.