Rani Mukerji and Aditya Chopra celebrated their daughter Adira's second birthday on December 9, 2017. The birthday bash was held at Yash Raj Studios and a lot of Bollywood biggies were spotted with their kids. But what puzzled the social media was the absence of the birthday girl in her own birthday bash.
As Shilpa Shetty has captioned in her Instagram picture, why was the little munchkin missing from the 'premier of a magnum opus'?
Rani Mukerji reveals the real reason.
According to Pinkvilla, the reason why the two-year-old is kept away from the glare of the camera is her father, Aditya Chopra. Rani has revealed, "It is single-handedly my husband's decision. In this, he has no interest in taking my advice or my opinion. This department, he is like NO, I don't want her pictures."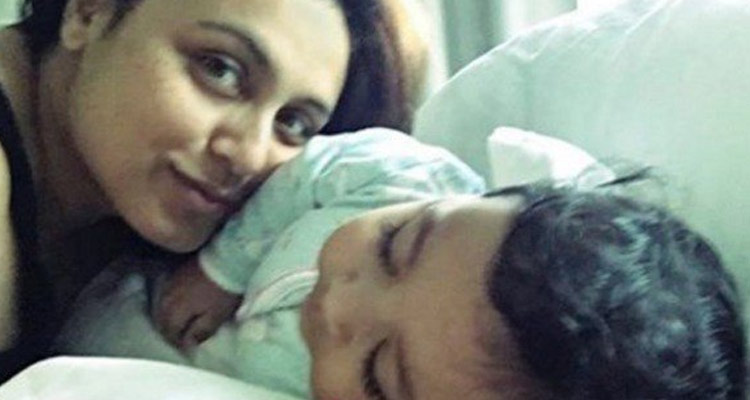 Related reading: From Italy, with love – Virat Kohli and Anushka Sharma hitched!
In a relationship, we all get to choose our battles and Rani has lost this one. And she is okay with it.
She said, "And for me, it's very important that when you are in a relationship, there are times when I would say that OK, this is IT and you have to listen and the same with him. You choose your battles. I keep telling him that one fine day she is going to be clicked and ironically, she got clicked with the father and thank God it was not me. I would have got killed. But I saw Adi's look when that happened and believe me, everybody in my family and house was relieved that it was through Adi."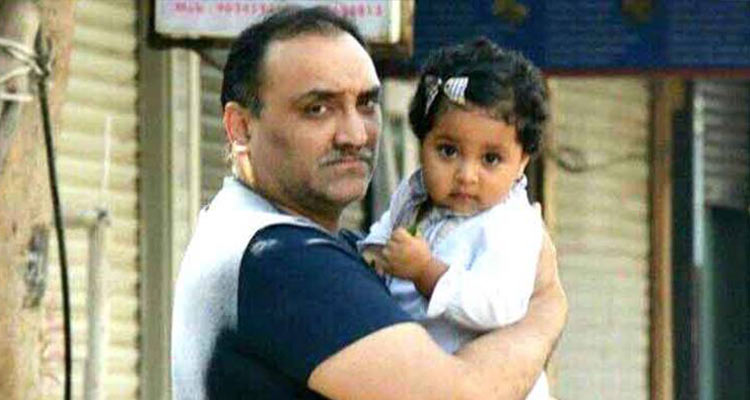 Clearly, Aditya Chopra is very particular and strict about this particular issue. And because his strictness precedes his name, all the celebrities were also scared of taking Adira's pictures.
Rani affirmed this notion and said, "Adi's reputation is so spoilt that everybody fears to take a picture with him because he blatantly says NO. I think that everybody was scared of taking her picture, as they knew it wasn't allowed or it wasn't right. I wouldn't mind Adira's pictures and am happy that a few of them have come out as well. But, I do understand Adi's point of view and respect it."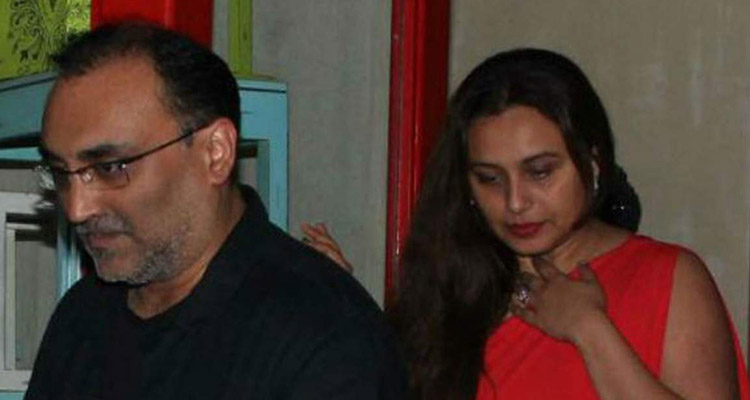 As a wife, Rani Mukerji has to stand by her husband's decision, just as he would do the same. As celebrity parents, they know how difficult it is to step out into the public and walk away without being harassed. So, they only wish to raise her as a normal kid and not as a celebrity kid blinded by paparazzi clicks.
Related reading: The two most important people in my life are both female"- Shahid Kapoor
Rani said that although she wouldn't mind Adira being clicked, she respects Adi a lot and would stand by him.
"The thing is that I have to respect Adi; he says that we need to give our child a normal upbringing. Like, today when I send her to the beach she should go unnoticed because she won't enjoy being on the beach if she is getting attention."
Well done, Rani. As parents, you both have taken the right decision. It's wonderful to see that in a world where celeb parents would go to any length to flaunt their kids, you have taken a different path.
Adira is one lucky daughter. Wishing her a good luck and a bright future.