Vinita Dawra Nangia is an Associate Editor and Columnist with The Times of India. She specialises in society, relationships and life commentary. She's also the author of three books, It's Your Life: Reflections on Contemporary Living & Relationships, Love is Always Right & Other Musings and a coffee table book on fashion – Fashion Fair: The Journey of 13 Contemporary Designers.
Team Bono spoke to her about her latest book, love, modern relationships and her own marriage.
In your book Love is Always Right and Other Musings, you talk about how modern life, work, relationships and even recreation can throw up their own unique challenges. While researching for this book, what did you find were the biggest relationship challenges for a couple in urban India? How can couples navigate these successfully?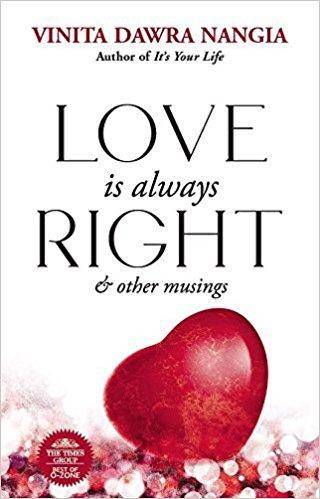 The biggest challenge for a couple in urban space is that the demands of an urban life can easily subsume the demands of a relationship, leaving it unprotected and ignored. The fatigue of dealing with everyday life spills over to the relationship, hence leading to bickering and misunderstandings. The daily commute, juggling responsibilities of home and office, executing alert parenting and dealing with the hundreds of other exigencies of urban living can easily take their toll. The need to carve out elbow space for yourself in an overcrowded environment can be frustrating too. If a relationship is not tended with loving care, it ultimately wilts and dies.
So it is important to make time for each other, set aside time for family outings and get-togethers and make it a habit to hold family meetings and discussions where each member feels equally responsible for the family unit.
What's the kind of relationship that you share with your husband? What have been the greatest gains from the companionship that you share?
My husband and I share a caring, loving and mutually respectful relationship. Over the years we have understood each other's areas of strength and weakness and try to complement each other in the best possible manner.
I do believe a good marriage is about learning to become each other's strength and thus be a complete unit.
My greatest gain has been the freedom I have been granted by my spouse to grow professionally and never been held back on any account.
What is that one little annoying thing that you have accepted in your husband and one trait of yours that he has made peace with?
We decided early in our relationship to talk to each other about any habits we found annoying rather than making peace with them. And so we try and tone down anything the other finds an irritant. Even the fact that one cares enough to make an attempt helps the relationship.
In your long-running 'O-zone' column in Times Life, you always present a refreshingly uncomplicated take on issues of love and life. What would your advice be to couples for keeping their relationships uncomplicated in the present times?
Accept your spouses as you would your blood family. Do not get into a relationship with the exit clause open. Relationships need working upon and are not a bed of roses. You need to mould yourself rather than the other to fit into a relationship well. So long as you are willing to work on your relationship and do not have unnatural expectations, you will not be disappointed. Having said that, refuse to be a doormat, do not ever compromise on principles or dignity!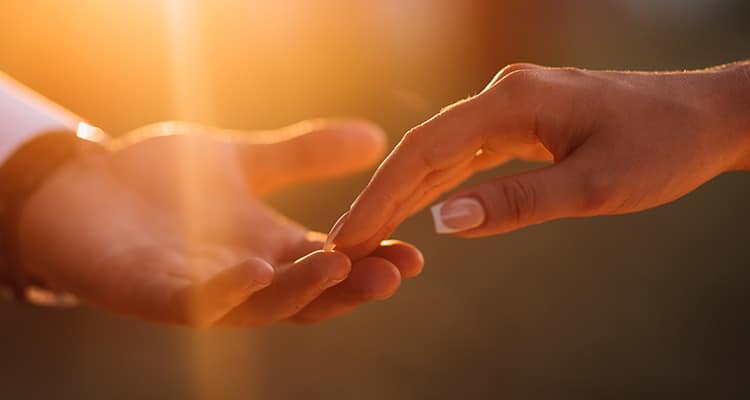 In the book, you muse on the responsibilities and perils of loyalty, love's various stages, and on dilemmas and games. Has love changed over the years for good or worse? What do we need to change about us as lovers to keep up with the present times?
Love doesn't change. So long as you love, you care and cherish your loved one. What changes are expectations and with changing times that is bound to happen. For instance, if you marry a woman who is educated and a professional, and you are equal in every way, you cannot expect her to play second fiddle to you. As lovers, we just need to be more sensitive, open and loving. Love is the same as it ever was….
How is the urban Indian male keeping up with relationships with the liberated woman of the present times? How is he breaking his own mental stereotype and dealing with the conflicts of his mind?
The urban male is confused. He gets conflicting signals from all directions. I think all we need to do is to treat each other as worthy, lovable human beings and not stand on ego. Every decision should be taken from a place of love and acceptance rather than a place of insecurity and ego. Love conquers all. Times are changing; people are conflicted. But if you really love each other and intend to keep the family together, you find a way out.
What is the one precious advice that would you like to pass on to your son as wisdom about relationships?
To be very careful in choosing a life partner, and once chosen, to throw in your might into making the relationship work.
I do not believe that love just happens; you have to be clear about the qualities you require in a life partner, and these qualities must complement you as a person.
It is important that your value systems match and you both do not work at cross-purposes. When you marry you become a unit with a responsibility towards your future progeny and hence towards life and the world.