After dating each other for five years, Virat Kohli and Anushka Sharma finally tied the knot on December 11, 2017. While social media is still feeding on every possible news related to the Virushka wedding, we cannot help but set our eyes on the next pair – Ranveer Singh and Deepika Padukone.
Here are top five reasons why DeepVeer should announce their wedding date.
#1 Ever since they met, sparks have been flying. They sizzle both on-screen and off-screen. The pair met in the year 2013, professionally, on the sets of Sanjay Leela Bhansali's Ram Leela. And the rest is history.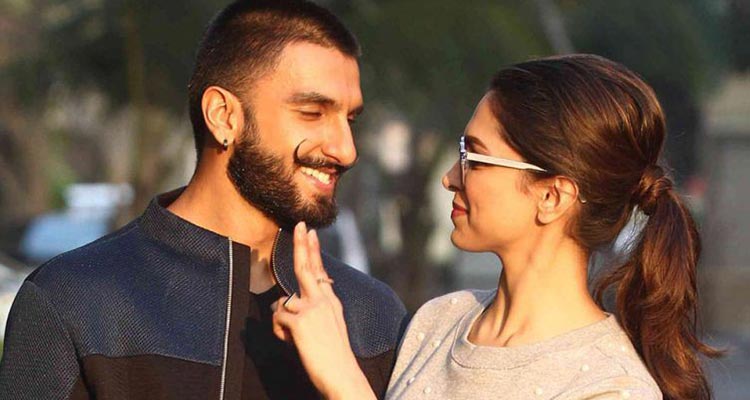 No one can deny the palpable emotional and sexual tension they set off in every movie they make together. Such terrific chemistry is bound to reflect in their off-screen life as well.Do you see that poise, the gaze and that intense look? They are born to be together!
#2 Going deeper than the skin, Deepika and Ranveer have a huge amount of respect and awe for each other. Now isn't that the basic foundation of love in any relationship – respecting your partner and being in awe of them all the time?
Ranveer has always admired Deepika's work and has praised her several times. When Deepika won the Filmfare Best Actress award, 2016, and read an emotional letter from her dad, Ranveer Singh gave her a standing ovation.
Even Deepika cannot deny the impactful presence of Ranveer in her life. She has accepted that:< "He (Ranveer) is someone who has always been and will always be an extremely important part of my life. That's never going to change."
#3 Another important marking of a great couple is – making each other smile. Deepika is more of an introvert. But it is with and because of Ranveer that we have seen her smile and laugh like crazy.
We all wiped our happy tears listening to Ranveer's utterly sweet message for Deepika on Shahrukh's chat show Lux Golden Divas Ki Baatein with Baadshah.
#4 They always have each other's back, through thick and thin.
Right from the time when Ranveer was diagnosed with dengue in 2013, to the 2017 controversy of Padmavati, DeepVeer have held on to each other tight.
And that is what makes them solid friends. But more than that – a power couple.
#5 Ranveer and Deepika have never shied away from telling the world what they mean to each other.
Ranveer: "Deepika has won me over for life, with the kind of strength and courage she has."
Deepika: "He has the ability to make people laugh and feel special."
That's true. When you love your partner, you should never, ever stop saying and showing what they mean to you.
Don't you think they have all the makings of an adorable couple? So what are they waiting for? We think they should absolutely take their love to the next level and make it a forever one soon!
Fingers crossed.
On a related note, you can watch this video to learn the five important love lessons this power couple has given us.