(As told to Joyeeta Talukdar)
Guwahati has ecstatic beauty and an aura of love all around. It's known to be the incubator of lovebirds where young people come to study from various parts of Assam and end up falling in love. Heartbreaks are inevitable, but then true love always finds its way. Such is my story too. Being from a small village of Assam in Golaghat district I was quiet and shy. Entry into college life set a new stage of freedom for me. I got my admission in physiotherapy. Life was fun and the essence of friendship took over as I started enjoying every moment of my college life with friends.
I had become one of the most popular guys in college and during my second year I became a Casanova and had started enjoying this aura. Everything was just perfect until I met this girl during my third year.
It was their freshers' meet and we were the organisers. She was Namita, a Nepali girl who seemed to be as beautiful as the first snowfall in her perfectly pinned up blue silk saree.
Throughout the whole day I couldn't take my eyes off her and was all set to have a time-pass affair with her. Namita, however, ignored me from the first.
Our love grew slowly
As time passed, my obsession with her became a routine. I started taking care of everything that concerned her. Although Namita was cold towards my emotions, I understood that she was getting inclined towards me, since whenever she needed someone to help or get support from, she either came to me or called me. We used to exchange messages almost every day. On weekends we used to go to watch movies or just stroll around in Fancy Bazar and the parks near the Brahmaputra, when Namita would talk most of the time and I would listen to her. So we became good friends and started dating each other unofficially.
Namita however, didn't really accept the relationship, as she said that her family would be against it. She was from an orthodox Nepali family and I'm Assamese. She couldn't betray her family who were trying hard to get her educated. As years passed, I felt that I couldn't survive without her. Our unofficial dating and dependency relationship was now two years old. The time came when I completed my course and was to move back to my village to set up my clinic.
Namita stayed back at Guwahati for her course. But this separation became unbearable. Almost every weekend I used to drive back to Guwahati and try to spend as much time as possible with Namita. This continued for the next three years.
Related reading: Divided by language and a foot in height, they still managed to convince their families for their marriage
The family hurdle
Every Valentine's Day I tried hard to convince her that we were in love, but Namita was dead against the proposal. It was the 5th year of our friendship that I finally gathered all my shattered guts to propose to her again, ready to hear her denial. But that day my stars favoured me and she accepted my marriage proposal with a promise that she would marry me only if I was able to convince her family.
I still remember that my family was happy and celebrating that finally I had found the lady of my dreams. However, their happiness turned into shock when they learnt that Namita's family refused our relationship. I wasn't able to convince Namita's family to accept it. Almost eight years had passed and the continuous denial from her family was making me depressed. We both were starting to lose hope because we either had to end this relationship or go against her family's decision and get married.
But, apart from all these hurdles Guwahati became the place where we used to meet near Brahmaputra at Fancy Bazar Park, spend long hours talking and thinking about our unknown destiny. Namita loves water, as if it clears away all the distress within her. She used to come from Tezpur during the weekends to meet me since she worked there. These hours spent together were the only rejuvenating memories we survived on for the rest of the week.
Related reading: Dilliwale Dulhaniya Le Jayenge: Love stories from India's capital city
Things finally changed
It is said that, "When you want something from the heart, then miracles occur to let that happen." And although it sounds like something from a Yash Raj film, this did happen in our lives. I thought of trying for the very last time to convince her family. This time I approached Namita's elder sister's husband who seemed to be a really nice guy. Listening to our perseverance story of waiting for eight years to get familial acceptance, he said that no matter what, he was with us, and accepted our relationship.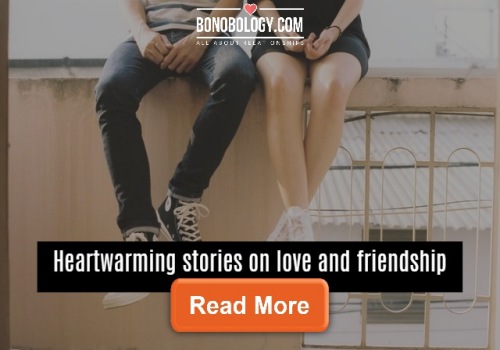 All of a sudden things started changing and the family which seemed to hate me the most started loving me. Soon afterwards Namita's family came to our home to propose our marriage. I couldn't believe that it was happening in real life. All seemed like a dream to me.
On 29th April 2017 we took our vows of being each other's better half for the rest of our lives. During the wedding all I could think of was Two States, and my story seemed no less than that. It has been nine months since and we are trying to cope with this sweet and sour relationship of life partners and just loving the experience. Still today Guwahati remains to be our favourite place to visit, where we steal away from the rest of the world and go to spend long hours near the banks of Brahmaputra, who had been listening to our stories throughout.
Move over Chetan Bhagat, our 'Two States' is much better than yours
SaveSave