(As told to Riti Kaunteya)
What if I say walking helped us improve not only our health but also our relationship?
I could sense a quarrel brewing. And I knew that the next moment one of us would explode so I did the next best thing I could. I walked out of the room. I walked out not only from the room but I changed to my walking shoes and stepped out of the house on to the road. For an hour, I walked to calm myself and to ensure that the harsh words I had intended to speak dissolved as I spent my energy in walking as fast as possible.
If you think walk when you talk was an idea of recent times then you are wrong. We perfected the art more than 40 years ago.
Whenever I feel angry, I go out and work in my garden, whereas he goes to the market, alone. Of course, sometimes we speak in anger but more often than not, silent treatment and the great outdoors are our way out. It cools our mind and diverts us from the negativity and soon we are back to our sweet selves.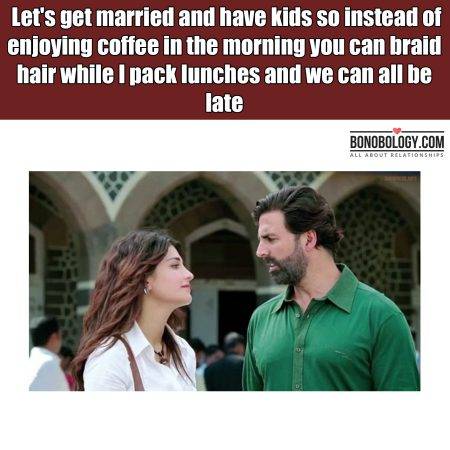 Related reading: 8 ways to fight respectfully with your spouse
First we walked from necessity
In the early days of our marriage, we were living abroad and did not own a vehicle. Ergo, we would take long walks to the marketplace, or to the neighbours' homes or to the park. We developed the habit of talking about our day while we walked and we realised the miles seemed shorter and the walk much easier on our body. We became serial walkers and despite the indulgent home food thanks to my cooking, he remained fit and never gained weight like his other newly married friends. Truly, we could have our cake and eat it too.
Related reading: 12 reasons why women gain weight after marriage
Then we walked from choice
When we came back to India we began to live in a joint family where space became a premium and privacy a never-to-be-had exotic thing. We began to use our walking strategy to get away from the home and family members and used the time to pick up vegetables and groceries from the market. I often worried how we would lift the bagful of vegetables but we had underestimated our strength. After several weeks of weight lifting, we became adept at returning home with two bags of vegetables or groceries.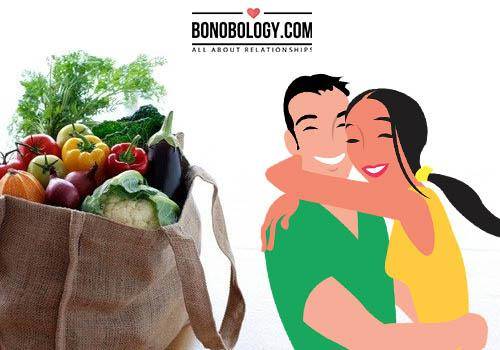 Well, in those days, we did not have gym facilities, but we had our own sabzi mandi to thank for the tight arm muscles and glutes.
Long afterwards, when the children came and we became immersed in our daily schedule, we could not carve out the time to go walking to the market. Instead, it became like an errand done by whoever had the time.
Then we roped in the children
The only occasions when we walked were when we went to meet friends or relatives. We would clutch our children's palms and march them across the long roads, over the footpath or sidewalk, through the market place or parks for a shortcut and land in the said friend's place. Exhausted but not weary, sweaty but not tired.
Even today, I wonder how the little legs walked without complaint and kept pace with our pace, sometimes walking right in front of us and thereby causing me to pull them aside in exasperation lest I knock their shoes with my feet. To this day, my children remember I always bought them colourful canvas shoes because sandals were so not okay for walking. I might just slip in that thanks to these walks, my children had enough energy and stamina so could never sit still while studying. They always walked with their books and even today do not shy away from a walk to nearby places.
So with the limited occasions to walk, this became a weekend event. We realised that apart from the exercise, we needed that time for each other.
Now we walk for each other
So we hit upon a new idea. We made a ritual, just as the youngsters of today have date nights. Every night, after the dinner was done and the children were tucked in their beds, we stepped out in our compound to take a stroll. Yes, those were our everyday date nights when we talked about our day, the children, our holidays and our plans. We settled our issues with each other in a friendly argument.
In the dark of the night when only the moon or stars shone down on us, the street lamps threw a glow on certain sections of the compound, where a gentle and cool breeze wafted bringing with it the sweet, narcotic smell of the raat ki rani or frangipani or parijat, we could hardly stay angry with each other.
In a nutshell, these walks made our marriage stronger because we do not have the energy to argue when we are walking.