And that's what this couple from Bihar, Kshitiz Anand and Vatsala are doing, telling stories to primary school children for almost 5 years now.
Apart from telling stories to little kids and helping them learn, Kshitiz and Vatsala are also empowering women via their organisation, called The Happy Horizon Trust, which is based in Bihar.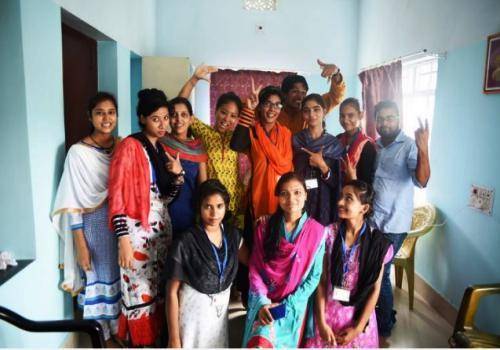 It's interesting to note that Bihar boasts of the maximum number of IAS candidates, yet has the lowest literacy rate in the country. And keeping this in perspective, what this couple is doing is not less than phenomenal.
"We always believed in storytelling as an integral part of our culture. We thought it was a great idea to engage with kids in this way," Kshitiz explains.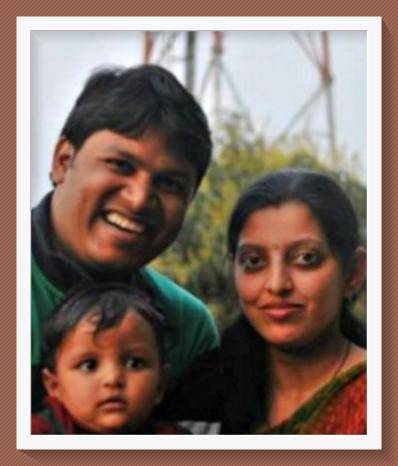 "We began working with an aim to change the quality of education and we had to find a point intervention, which was students from primary schools. The biggest element missing in a classroom at the primary level was fun. I believe this is the most natural way in which children pick up things. I started off with this venture after completing my masters in the US. To be able to give back to society is something that worked as a motivational force." Kshitiz adds.
The husband-wife duo started with informal storytelling sessions initially and soon expanded it into a Fellowship program for high school girls where they get training in leadership, how to conduct storytelling sessions, how to do craft-based learning and how to engage in peer learning etc.
Today, Happy Horizon Trust works across 11 schools in Bihar and has 14 champions working across these schools and aiming at creating a change. The initiative taken by this progressive couple needs to be replicated in other poverty-stricken areas of India.
"Building a stronger foundation at the primary level is very important to ensure that they don't face problems as they go higher up the ladder. We want to ensure there remains no gap in the education sector. At the same time, we want to empower these champions, shape them to become their community leaders and ensure them an empowered future," says Kshitiz excitedly.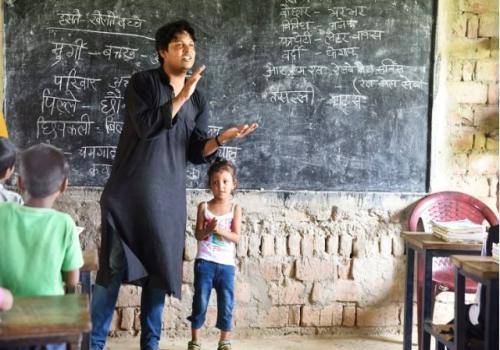 This couple has set new standards for educating the young and the deprived and empowering them and all this is not possible without sharing a great understanding as a couple and keeping the child alive in them and nurturing the innocence and fun in their marriage.
Storytelling takes us back to our roots, our childhood and unleashes the child in us. It can fill us with wonder and awe even as adults and can help bond closer in our relationships.
Their storytelling sessions are helping children from primary schools to grow in a more holistic way. Improved motor skills, improved analytical and logical capabilities and confident public speaking are just a few aspects of their growth.
Kshitiz narrates the transformation story of Jyoti, one of the champions, who is currently working as a primary school teacher. Nigar, another champion, is excellent at papier mâché work and will soon escalate this hobby further to start her own line of handicrafts. Neda and Farhana excel at making clothes and are already doing it for the families in the village. They have all become capable of running micro-enterprises by themselves.
What this couple envisaged and turned into a reality speaks volumes of their dedication and hard work and the good health of their marriage.
A good and healthy marriage can go a long way in not only empowering the couple involved but acts as a catalyst in triggering the empowerment of a whole community and Kshitiz and Vatsala are a living example of that.
Kudos!