Coming from a country that worships its movie stars, sometimes quite literally, it is impossible to forget the times when we get to meet one. Priyanka Chopra, the OG desi girl, who is now a global name has put India on the global map and how!
But here I am, who had a chance to meet her before she became this global phenomenon, in fact, even before she became a star. You might have heard many versions of Priyanka Chopra's life story, and here is mine. She is every bit a bonafide star and has earned all of it.
The year was 2000. I had just walked into the newspaper office, where I worked in Kolkata. My editor informed me that I'd have to interview Miss India runner-up, who was visiting the city for an event. The appointment was set at 1 pm at the five-star hotel where she was staying. "Her name is Priyanka Chopra," my editor told me.
I nodded, without any hint of excitement. I had been on a late shift the night before, and only coffee could do it for me at that moment, not another pageant winner who I knew nothing about. And I was too tired to even look her up on the internet!
Priyanka Chopra's Life And Career
I must have had some kind of foresightedness back then that I did not Google her or research about her. Because today, no one would need to look her up to know who she is. Priyanka Chopra's life story and Priyanka Chopra's marriage is literally the talk of the town, err, the world!
In a career spanning over 21 years now, she has done it all – acting, producing, making music, writing a book and adding a suffix to her name, becoming Priyanka Chopra Jonas!
She started as a Miss Indian runner-up when she was still in her teens and soon after, she went on to become Miss World, not knowing that the world was literally going to be her oyster in about two decades.
She got into films, bagged commercials, and made her way up to become the star that she is. Very early in her career, she proved her acting prowess with Aitraaz, where she played a negative role – something that very few of her contemporaries could have even thought of doing.
As time passed by, she started taking on more difficult roles, because, come on, nothing is difficult for her. She completely changed the way people looked at her with the way she brought to life Jhilmil in Barfi!
Mary Kom and Bajirao Mastani were two landmarks in her unstoppable career graph that completely changed the game for her.
Priyank Chopra, who was extremely close to her father, lost him in 2013. From there on, she did not only take her loss and depression in her stride but also spread her wings. Hollywood calling! One country was too small to contain her immense talent.
Starting off with her music album, it wasn't long before the world took notice of her. Priyanka Chopra's movies and TV shows took the world by storm. Quantico, Baywatch, Isn't It Romantic, and now The White Tiger – Is there anything she cannot do?
The answer is obvious!
Related Reading: There are far too many Harvey Weinsteins out there, says Priyanka
All I knew was Priyanka Chopra was a Miss India
2000, or as us 90s kids popularly called it, Y2k, was the year when Lara Dutta had won the Miss India crown; Priyanka Chopra was the first runner-up and Dia Mirza, the second.
The pageant had just happened, and by then, we had become so blasé about beauty pageants in India that the names and winners of that year had completely escaped my mind. It had been 6 years since Sushmita Sen and Ashwariya Rai's big win, and we Indians were still living in the past.
Those were the days before the PR machinery took over the world! PRs today handle every celeb in town, fiercely guarding them, lest you take 5 minutes more for the interview.
Priyanka asked me to just go over to her room. I had the photographer with me and she was okay with that. I remember stepping into her super tidy hotel room – trust me, you haven't seen what an untidy celeb room can be – and next I noticed her clothes more than her face.
But this was 2000. It was as simple as walking into the hotel, making a call on the house phone and then meeting the celeb in the lobby, in the coffee shop or even in the room and having the good ol' kind of interview.
Priyanka was dressed in a ethnic long black kurta, embroidered on the shoulders. She was every bit a young girl in her teens with a super tiny waist and a tall frame. With minimal make-up and her hair tied up in a bun, I think I wasn't wrong to think that there was an unmissable glint in her eyes.
I settled on the sofa and very comfortably she sat on the bed next to me. She looked shy but warm. I remember her saying that she hadn't got used to interviews yet.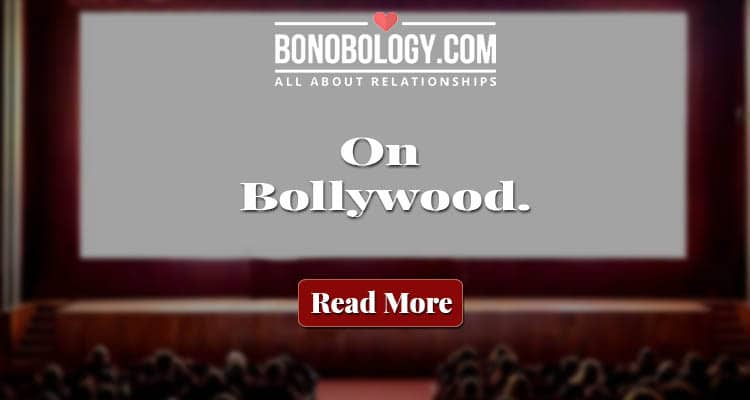 I didn't know I was talking to the future star of Bollywood and Hollywood
Since I did not know much about her and hadn't jotted down the questions beforehand, it was more like a chat that we got into. She told me about how she moved from one school to another, about how she was super proud of her mother's achievements and how she was preparing for the Miss World Pageant.
I would be dishonest not to say that it instantly crossed my mind that if this young lady here really had it in her to win on an international platform. But even at 17, she did not sound any less confident than she does today.
I, of course, did not share my thoughts with her. Neither did I know then I was not only talking to a future Miss World but also the first global superstar from India.
But the interview was coming to an end and I had already developed an instant liking for her through the course of our conversation. She had a way with words and her eyes twinkled when she spoke.
Before saying our goodbyes, she told me that her event was at night in the same hotel."I have come all alone and I don't know anyone here," said Priyanka.
 "Hope you are coming tonight, then I can get to chat with you again," she said with a smile. There was a certain simplicity in it. It touched my heart.
Needless to say, the journalist got stuck at work till midnight and since the interview – "the job"- was already done, the editor saw no reason why I had to go to an event to meet the same person again. The editor got the content and I got busy with work. (Though I don't know how he would have reacted if the Priyanka Chopra of today had asked me the same.)
So I couldn't meet her anymore.
Related Reading: Here's the inspiring message Sushmita Sen has for Miss World 2017, Manushi Chhillar
I had to wait for 8 years to meet Priyanka Chopra again…
2008. This year belonged to Priyanka Chopra. With 4 releases that year, Priyanka was an A-list Bollywood star by then. Fashion was releasing soon and Priyanka Chopra was in Dubai promoting her film.
I had moved to Dubai and was working with a magazine there. As luck would have it, I again had an interview appointment with the OG rockstar again. In 8 years, the naïve yet confident girl in a black kurta had become the biggest star in Bollywood and everything around her had changed – except for one thing, to which I am coming later.
There was literally a "junta" of PR people outside the luxurious meeting room where she was giving her interviews. They would decide who could go in and who could not. A pretty lady was fleeting in and out of the door of that room, who happened to be her secretary. She promptly handed me her card and I was in, face-to-face with PeeCee after almost a decade.
When I walked in, Priyanka was in the garden doing a photoshoot. She was her usually stylish self, dressed in a short silk dress, high heels and her hair blow-dried to perfection.
This lady was no more the one I had seen earlier, comfortably plonked on the hotel bed, talking nineteen to the dozen. Stardom had touched her and everything about her had changed, I thought.
She was checking the photos on the monitor and guiding the photographers which angles work for her. The make-up artist was there to do the necessary touch-ups every 10 minutes – the perfect glam photoshoot backdrop.
I never told her about our Kolkata meet
Journalists and actors meet and work together. It is a given. They meet a number of times. But that doesn't mean a star would remember a journalist. So I always maintained never to tell an actor that we had met before, solely to avoid the embarrassment of being told, "Oh! Really? I don't remember."
I slipped into the very comfortable, but curt, high chair. Priyanka Chopra sat across from me. A long ornate coffee table stood between us. She sat back in style, one shapely leg placed on another, head tilted at a perfect angle and the dress perfectly in place. She was polite, confident, spoke well and answered all my controversial questions.
Related Reading: 10 Shocking Real-Life Love Triangles In Bollywood
Once the interview got over…
Priyanka looked at me quizzically.
 "You didn't tell me one thing though," she said, smiling. "We have met before in Kolkata," she added.
"I knew you the moment you walked in. But I was waiting for you to tell me. But you didn't," she said.
I was stumped. I could not have ever foreseen this.
I told her I didn't because I was not sure she would recognize me after so many years. I was almost blushing. The PR junta and Priyanka's entourage were looking at me now. The photographer accompanying me gave me the look that I had finally arrived.
That's why she is Priyanka Chopra
It is said celebrities don't acquire their star status without a reason. They have qualities that set them apart. In Priyanka's case, I would say it is her humility. Add to that, an elephantine memory.
It's been 13 years since that meeting and Priyanka has now joined the league of Hollywood celebs and a little birdie told me that in the US, her stardom surpasses Nick Jonas'. Priyanka Chopra's TV show Quantico has really taken her over the world.
Priyanka Chopra's life story is perfectly titled as Unfinished, which is also the title of her book. Priyanka Chopra is so much more than her movies and TV shows and what she has achieved. Priyanka Chopra's movies are, of course, game changers in Bollywood, but she in herself is a fire that ceases to extinguish.
But I will always remember Priyanka Chopra for the gift she gave me. The gift of wonderful memory and I hope she stays the way she is, no matter how big a star she becomes.
FAQs
1. How did Priyanka Chopra start her career?
Priyanka Chopra first stepped into the world of glamour when she appeared on the Miss India pageant. The same year she took part in the Miss World pageant and to everyone's surprise, she won the title. Soon after, her Bollywood career began with Akshay Kumar-starrer Andaaz.
2. At what age did Priyanka Chopra become Miss World?
Priyanka Chopra became Miss World in 2000, when she was just 17.
10 Bollywood Age Gap Movies That Show Love Transcends All Bounds
The Silsila syndrome: When reel life affairs are unacceptable to Indians
Kangana Ranaut on extramarital affairs: "I have not yet met a happy married man in my life."