Question: Ten years ago when I was in college I fell in love with a boy called X, but we were just friends and also I wasn't really aware of my feelings. My priority in life was to become a lecturer. Then I met my husband. He found me online and flew all the way from Bangalore to meet me in Delhi. I was flattered by that, but not greatly impressed by him. Then X and my husband met. There was an instant dislike between the two. My now husband began to lie, manipulate and misinform me and I began to distance myself from X and agreed to marry him instead. I actually ran away with him to Bangalore and married him.
Slowly I started finding out about the lies. Every discovery by me, of a lie told by him, led him to give me very convincing speeches about how sorry he was, how much he needs me and adores me… I was young then and forgiveness came so easy.
But soon I found myself completely isolated, far away from my family and ALL my friends.  My family had its own share of problems but they forgave me. They knew that I had been brainwashed by him and had told me repeatedly but I didn't believe them at that time. Obviously today my marriage is a sham. My husband and I aren't compatible at all. If I had known him then, as I know him now, I would never have even considered marrying him.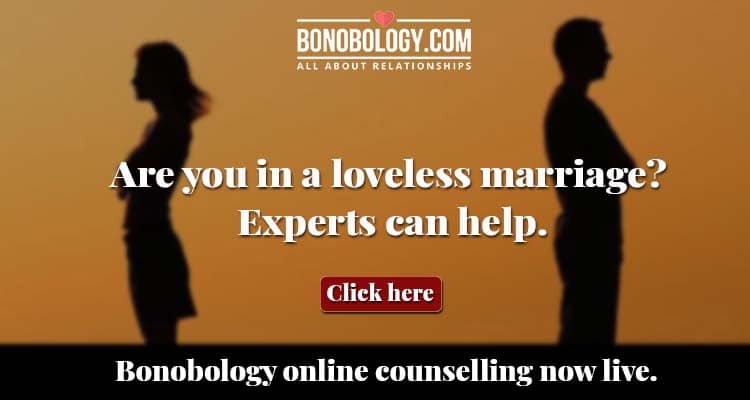 My marriage has been very painful for me in every which way. I regret leaving my graduation for him – as he wanted me to.
Fast forward to eight years. I ran into X's brother at a party. Do you know what my husband told me that day? He said that he married me only to prove himself to X!
I feel so dumb having been fooled so badly. You will not believe me but my husband has a way with words and he wins always. Anyway, I tried to get back my life together somehow. After living in isolation for four years I have mended my relationship with my family and with some friends. I even became best friends with my mother and had redeveloped a wonderful relationship which lasted till she passed away last year. I have shifted back to my city to be closer to my family. But after repeated attempts, he just wouldn't leave me! I told my husband in 2014 that I wanted a divorce- I told his family too. I managed to stay separately for eight months but he talked me out of it. He apologises, convinces me of his love and gives me hope and I then I think, why am I leaving him when things are going to improve. But once I return to him – he goes back to his normal self. Then I get upset and ask him to leave -again he apologizes and talks me out of it. Sometimes he makes me feel guilty, sometimes he uses gaslighting, sometimes he threatens to hurt my brother, sometimes threatens to turn my father against me… And this cycle just goes on and on.
And after all this, he had managed to win my family over with his charms too. I just don't know what to do now. My husband happens to be a lawyer hence I find it particularly difficult to approach anybody.

Related reading: Divorce – advice, support and tips.
Dear Friend,
We have given thoughtful consideration to your query.
It was painful to read.
What we gather from your letter is that your marriage has reached a dead-end, at least in your mind. Your latest effort to reconcile after his latest apologies were nothing but a faint attempt to make it work when it is writ large that marriage is over and apparently a sham.
Love along with mutual respect makes marriage prosper. In your case, none appears to be present.
Now with the above situation, your concerns could be with respect to:
Your family
Your relatives
Your society
Spouse being lawyer
Long litigation
As per us, all these considerations should not weigh over your own ultimate happiness. If you are not happy in a marriage of ten years and see no scope for change- then where and what is the need to spend another two or three decades?
As per us, you need to take the last and final call about your relationship. You need to decide is whether you want separation and divorce or not. Once you take your final call only then can legal strategy and process start.
Your spouse, being a lawyer himself would know the importance of an amicable resolution of the divorce by proceeding towards mutual consent divorce. However, he will not let you go as long as he gets any kind of verbal and non-verbal reaction from you wherein you appear even a little indecisive. Thus make your decision absolute first.
As a lawyer, it will not be any less difficult for your spouse to contest his own case. Trust me, it takes a lot of energy, negative only, to unnecessarily contest. However, it comes to fighting out in the court then you have to be mentally equipped.
Trust above answer your questions from all perspective.
Many thanks,
Osama Suhail
https://www.bonobology.com/standing-on-your-feet-after-the-marriage-ends-for-women/