Relationships are tricky business. The excitement, passion and anticipation that you felt toward your partner during the initial days of romance seem to fade away with time. At times, you are left pondering how to rekindle a relationship in order to feel that thrill and ecstasy again.
With waning sexual mystery and rising concern over career, kids and money, the love and excitement go for a toss sometimes. It doesn't however mean the love is lost for good. But with time we become inattentive towards our significant others and start taking things for granted. It's a human flaw and only natural.
5 Ways To Rekindle A Relationship
If your marriage is turning into a sexless marriage, you don't ever go out to dinner together or your husband never brings you flowers anymore like you used to – sound the alarm. Your relationship is on a steady decline and it might be time for you to make a conscious effort to spice things up.
Do not fret too much though. If you're wondering how to rekindle a relationship, there are some simple ways that you can try. Remember that this is just a phase and it does not have to be permanent. All you need to do is remind yourself of the love that you have been nurturing. Here are 5 ways to rekindle love when things are seeming bland.
1. Plan a date night
If you haven't done it in a while, do it now! It's not about spending a lot of money and going to a posh place every time – it's the time you two will spend together like old flames in a new package that counts. Even a simple candle-lit dinner on the patio works wonders!
But you two must take turns in planning the dates and treat it like a couple bonding activity that puts your relationship on top of your priority list. Because when you take out time from your schedule exclusively to spend time with your partner, it shows you are being attentive to your better half.
Related Reading: 8 fun things to do with your partner over the weekend
2. Try sexcation to rekindle your relationship
The term 'sexcation' – a blend of sex and vacation – is self-explanatory. But it's not just limited to sex in a hotel room or a motel, cottage or B&B. The idea is to steal some moments of privacy away from your home. The biggest reason passion in a long-term relationship starts fading is because the sex between couples becomes an act of urge and no longer an act of excitement.
To break free of the monotony of your lovemaking, take out a weekend for each other, book a nice room outside the city, leave the kids and in-laws at home, and hit the road together! Making love in a place that provides ample privacy with little or no responsibility rekindles your sex life like no other way.
Try different positions, take a hot bath together, get some sex toys to spice things up, watch television naked and simply enjoy each other's company like old times.
3. Get groomed
Humans are visual creatures. We appreciate manicures, clear skin, well-fit clothes, nice shoes and it's not just limited to women. Book a salon appointment for yourself and your partner, and enjoy a rejuvenating spa treatment together.
After the aroma of candles fills up your senses and your muscles are relaxed, followed by a hot shower, both of you will feel a lot more energized. Plus, when our partners take good personal care, smell nice, have a glow on the face, it recharges the passion we once felt for them.
You will be reminded of the attraction you used to feel toward your partner when they groom themselves and dress up for you, and vice-versa. To rekindle love is sometimes as simple as doing your hair really well and putting on a lovely dress.
4. Listen more, criticize less to rekindle a relationship
Do you remember how you could spend hours listening to your sweetheart when you began dating? As we become more complacent with time, we pay less attention to what our partners have to say and tend to criticize their actions much more.
A lot of times, women grapple with getting their husbands to listen to them and truly hear them out. Husbands, pay attention! One of the ways to rekindle a relationship is by doing the opposite.
Once you start taking the time to listen to each other, the mutual admiration will surface back to the fore. So stop judging and pay more attention to what your partner has to say. Let them feel appreciated and cared for.
Related Reading: Super easy and fun workouts you should do with your partner
5. Meditate to rekindle love
The diminishing fire in your love life can be a by-product of your rising stress level and lowering span of focus. These two mind-borne ailments affect your sex drive, ability to hold a conversation without negativity and ultimately the health of your relationship.
How to rekindle a relationship starts with you and how you handle yourself personally. Not everything is a problem of dynamics. Sometimes our issues are deep-seated within ourselves.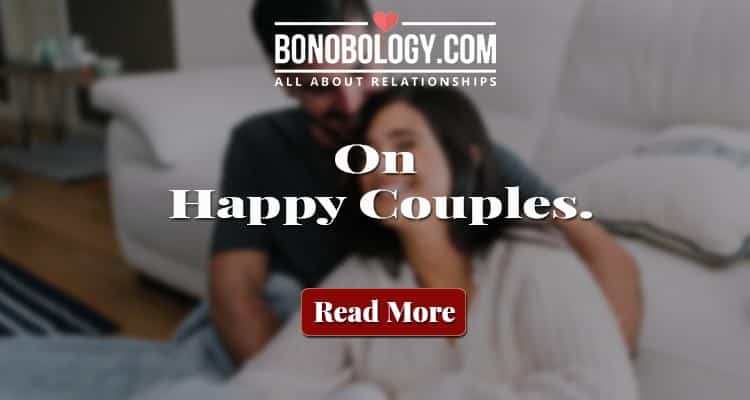 Meditation is the best possible way to fix what is wrong with you and become the best version of yourself. Once your mind and health are balanced, you will be able to be more appreciative of your partner's contribution in your life, have a more fulfilling sex life with increased vigor and that will rekindle your love-life in the most efficient and stable way.
What do you do to reignite the passion in your relationship? Are you also trying to rekindle your relationship? Share your tips and tricks in the comments below!
For more expert videos please subscribe to our Youtube Channel. Click here.
FAQs
1. How do you bring the spark back into a relationship?
There are many ways! Try some unique romantic gestures to show how much you love them, actively spend more time together, say kind words to each other and remind yourself why you are in love.
2. How do you rekindle a dying relationship?
There are many ways. Spending quality time is one of them. Having good sex, honestly opening up about how much you love each other, dressing up and doing date nights are some other ways that you should try.
3. Do rekindled relationships work?
Of course! Just because a relationship is going through a rough patch does not mean that it cannot get back on track. In fact, it can be better than ever once you have addressed and worked out the initial problems.
Are You A Standby Lover? 15 Signs You Are A Backup Boyfriend