Going through a dry spell in matters of love? Don't worry we have you covered. There are so many ways to rekindle romance in a relationship and feel all giddy and rosy again. Relationships are not simple. It sometimes takes a little extra work and energy to keep them going. However, it is always worth it.
It is possible that due to busy schedules, general distance or a lack of motivation, you might not have been feeling the love for a while. But do not worry, this is completely natural and happens to every couple at some point or the other. The good news is that there are many ways to rekindle romance and deepen your connection with your SO.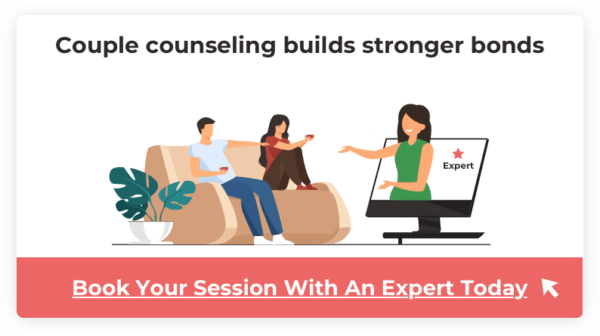 How To Rekindle Romance In A Relationship
In our days we had none of the quick fixes for entertainment, neither television nor movies. We had an open-air theatre because we were part of the army. That was great fun. And we had the radio. All other sources were through nature. Besides climbing hills and walking through sprawling valleys in between, we had our rudimentary games, langdi, dhopka, saat lingochaar, and ring tennis.
The girls also played tapir or a floor game with shells, besides skipping rope. Of course, there was kite flying, Holi, dahi handi. Even cricket had not caught on then. Wow, life was really quite simple. And you also did not have to always go out. There was also no dearth of options when it came to things to do with your partner at home.
Our romances were also influenced by the movies of the '60s and '70s where love was denoted by two dahlias or roses touching gently. Our first experience of watching steamy innuendo of sex was in the movie Aradhana with Rajesh Khanna and Sharmila Tagore. It was great titillation and old and young alike were furtively excited by this suggestive portrayal. Some of our simple pleasures of the past can still be used effectively to infuse a dab of romance in modern-day living.
So why not go old school? If you're wondering how to rekindle romance in your relationship, you can stop fretting right there. We give you some old-fashioned, cute methods to try to rekindle the love that is not lost but is only a little dormant:
Related Reading: 7 habits that kill romance in your relationship
1. Picnic in the park to rekindle love
Pack a small meal of sandwiches and samosas and a thermos with tea or coffee. Just you and your sweetheart. Find a nice spot that is far away from main roads so the noise is only in the distant background. I remember a nice large block of rocks behind Bannerghatta Park. It was so romantic and perfect that being there felt like being on a first date all over again!
Find a tree to sit under and don't mind the grass and wildflowers growing around – watch the train of ants go by. And the clouds above. Sheer joy and happiness! Some downtime in beautiful weather and open air can do the trick to rekindle romance for anyone.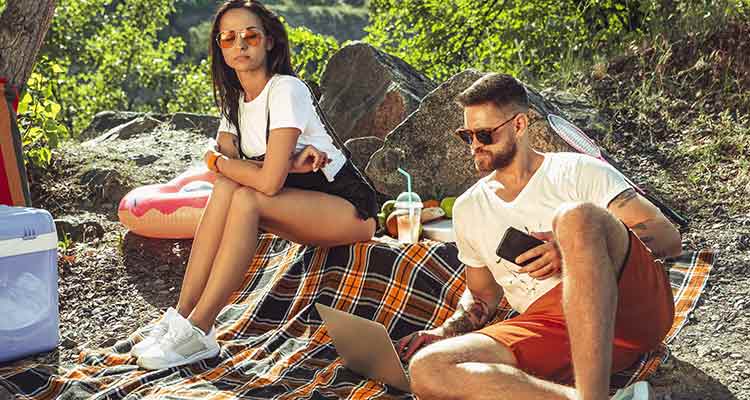 2. Old Hindi movies, songs
This is an indoor activity that can bring a spark of romance. Get yourself some Madhubala, Kishore Kumar, or Rafi and Mukesh movies or songs. Of course, this will not work for the youngsters, they don't hear any melody nor resonate with lyrics and the movies seem to be made for losers.
But never mind them. They could go for the Batman series and feel energized. I remember an elderly couple getting all misty-eyed and affectionate during a session of antakshari with the extended family.
3. Rituals
Just the act of going to the temple brings a lightness and warmth to many a Malayali couple. The worship, in traditional clothes, the prasadam and the kuri–chandan (sandalwood paste) on the forehead.
Returning home and sharing it with the other members of the family… adds to the feeling of togetherness. My friend Rasika Begum loved that the Friday prayers set a special mood for her and her spouse to get fresh after a bath and ready for a session of lovemaking!
Related Reading: 21 Beautiful Prayers For Your Husband For Everlasting Love
4. Meeting old friends
This is one of the perfect ways to rekindle romance in a relationship. My schoolmates have formed a group and we meet once in a while and have an old-fashioned party on someone's terrace. We all pitch in with food and booze, and proceed to sing and dance, and of course crack jokes. Someone invariably channelizes their inner mimicry artist. One can also plan an amazing double date that can make you excited and happy!
When my friends and I hang out, suddenly we realize we have all forgotten our aging bodies and transported ourselves to our teenage times. And somehow music and dancing always spark romance in the best among us.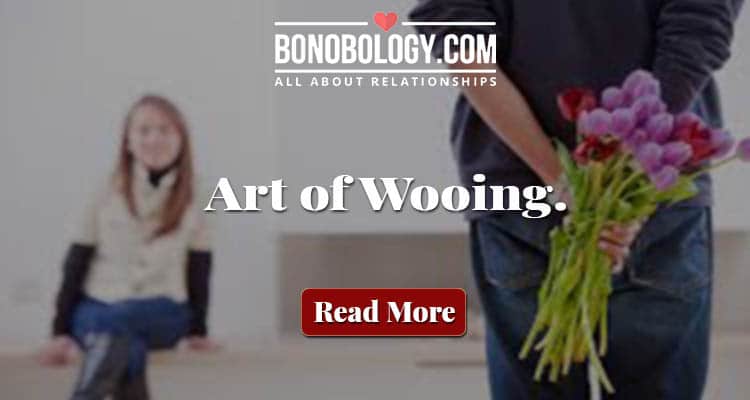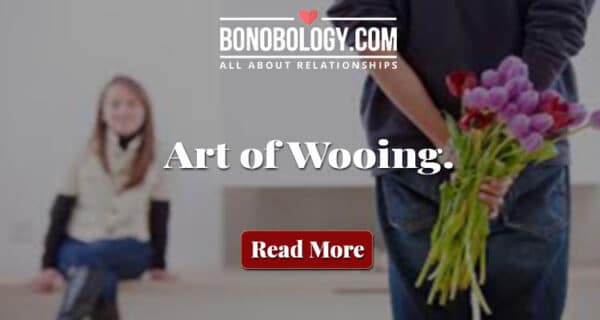 5. Cooking together
Cooking a traditional meal as one does for a festival, or just a meal for the two of you, can bring a buzz of comfort and romance. My husband and I would do a marathon session of cooking for Onam, 14 items of vegetarian dishes and 2 payasams.
Then, we'd eat on the floor mats on green plantain leaves. And sure enough, we were in the mood afterward! Sometimes we went continental with Wiener schnitzel, mashed potatoes and a glass of wine. That worked too!
Related Reading: How my husband's regiment took revenge on me in the kitchen
6. Kitsch mandi
Shopping is an alternative to romance but definitely adds to nostalgic memories. Go to all the old haunts, markets, mandis, you don't need to buy anything. Just absorb the colors, smells, smoke and dust, talk away nineteen to the dozen, laugh about funny incidents long past and get back home drunk on a trip down memory lane.
If you feel like indulging in some shop therapy, buy token trinkets – home décor products, tribal stuff, honey, jams and spices…just go with the flow.
Creativity uses the side of the brain that also highlights pleasure, simplicity and individuality. Getting to the good old desi days to rekindle romances with your spouse or not your spouse is simplicity itself. It just takes a little bit of reminiscing about what worked then and using your imagination.
FAQs
1. Is it possible to get the spark back in a relationship?
Of course. Every relationship just has its ups and downs and it is very simple to cure these tiny problems. Spending quality time, talking out your issues or doing something exciting are only some ways to rekindle romance in a relationship.
2. How do I spark romance again?
By putting a lot of energy, effort and time into your relationship, you can rekindle love easily. All you need to do is spend a good time together and remind each other why you fell in love with one another in the first place.
3. Does space help a broken relationship?
It certainly can. Space helps one think and gives them time to reassess their decisions and priorities. It is always good to let your partner have some space. The importance of space in relationships cannot be stressed enough.
5 Tips To Keep The Erotic Spark Alive In Long-Term Relationships