(As told to Darshana Shukul)
When you read about alcoholism destroying a marriage, you think of a drunken man beating his wife and harassing his children. But here is a bitter truth that seldom comes out in the open. Women too fall for alcohol and they can be worse than men. In my case, my life seem be a shattering every day. Love, companionship and togetherness seem like hollow concepts of matrimony.
The lure of drinking
Welcome to my world, where I'm fighting a lost battle, yet my spirits refuse to give up on my wife. The ordeal that has wrecked my life began some six years ago when my wife caught a fancy of alcohol. Initially we would sit and enjoy our drinks and go off to sleep sloshed. But I never knew this drinking once in a while would become an everyday affair for her.
I don't blame her for falling into the trap of alcohol. She was brought up in a joint family, married into a joint family and then all of a sudden we decide to move out of the family home. Then with time my daughter got married. My son moved out of the city for professional reasons. My wife was very close to our daughter and the two seemed inseparable. Little did I know that her marriage would turn our life upside down.
The empty nest
Both of us were left alone in a big home with nothing to look forward to.
While I would leave for work every day, she would be left alone at home with nothing to do.
Then the horror started unfolding. She began to sleep less and in a bid to get some sleep she would drink. Initially, I didn't see the pattern and would ignore her habits. But this ignorance has cost me my life, mental peace and marriage.
Related reading: When my husband was diagnosed with manic depression
I now come home to a wife who is sloshed, in bed with absolutely no idea that I am standing next to her. She has hurt herself many times, as she would often trip, fall and sustain injuries. Nursing her, I have become a doctor. A patient of depression, she is slowly slipping away into a deep dungeon.
As a husband, as a caretaker and as a human being, I refuse to give up hope.
My wife's case is like a lost battle for many. Doctors salute my spirit to keep up with this every day. I can see a ray of hope now that I coaxed her to take up swimming. Thankfully, she has started enjoying her evening swim sessions.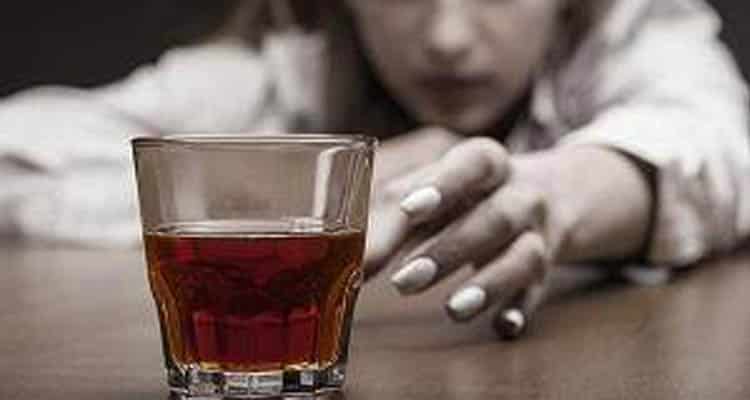 Society judges her
The last five years of my life were nothing less than hell. Only I know how I battled the odds and kept a calm face in front of society, who would look down upon my wife. Many saw her drunk and would make faces. Including our children who give me new reasons to not come home. I understood their problem and respected their need to distance themselves.
But I knew I couldn't leave her alone to fight the depressive spell. Men are blamed as villains in marriage. How many times does the society think about the problems we face?
The reason to share my story was not to be hero-worshipped or start a debate. The reason for sharing my ordeal is to let people know that good marriages stay strong. They stay strong when you are ready to accept your spouse with all her flaws and help her work them into her strength. A lot of people hate my wife, but I don't.
My love is strong
I loved her when she walked into my life as a beautiful girl. I continue to love her even now when life is not treating her well. As a man and as a husband, I am giving all my love to my better half so that we can be back to being the 'happy couple' I often see on screen and now on social media.
Related reading: A love story that never was
All I want is to beg couples out there not to give up on each other so easily. Fight to make things work. If I can, given my circumstances, you guys stand a better chance. It cannot be worse than my case. Till then I watch my wife swim her way from depression and binge drinking.