Question:
Hello Mallika Ma'am,
I am a 25-year-old average looking girl. I have been depressed for a few months. I had 4 years of relationship and we were madly in love. I was always a priority for him for three years. We knew it will be difficult for us to spend our lives together, but he promised we will be together no matter what, or we will not marry at all. I was convinced. We saw many dreams together. Lately, he started giving more priority to work. There is very less time for us. He is more interested in physical intimacy whenever we talk. He stopped caring about my whereabouts and listens less to my daily life issues.
Then he started to break up with me now and then. He would come back and then break up again. I got really frustrated… but still tried to make it work as much as I could. But then he kept on saying that his family won't accept me and that he doesn't want any tension at home as there have been some issues in his family already. I understood this and tried to convince him to wait for the right time, but he said things won't change. I tried to get over him by making myself busy, going on outings, spending time with family… but nothing really helped. I started distancing myself from everything. 
Then he came back and told me about a girl his family has found. He likes her too and will say yes to her. Within 2-3 months how can he even think of getting married? This has disturbed me badly.
I started to imagine that he must have said this to me so that I can move on… and stop thinking about him completely. I was crying every other day, feeling broken. My friends started to worry about me. 
I still think he loves me and will come back. But he talked to me very rudely he even blocked me from WhatsApp. Everyone keeps telling me that I should move on. But I still can't believe he left me, the guy who used to love me madly. My heart says he will come back. What do you suggest?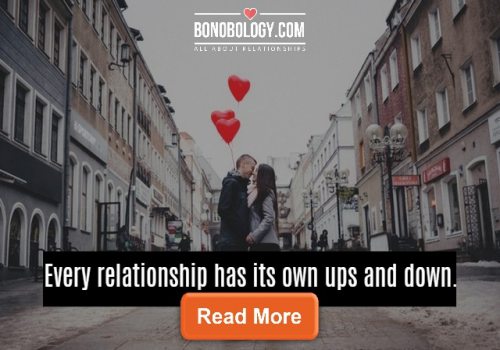 Mallika Pathak says:
Dear young woman,
Two words: Move on
From what you've said, you guys were almost certain that this relationship wouldn't last. When there comes a point in the relationship when the couple decides