Will someone tell you "You are mine"? Come and see if your stars align! Our weekly love horoscope for singles and couples will be updated every Sunday. Here, we will give you the best combination there is – the accurate predictions and guidance of our expert astrologer, Poonam Khanna and the age-old wisdom of the planets. 
Together, they will tell you what your love life looks like every week. Are you compatible with the person you have a crush on? Is a heartbreak on the cards? Or is someone else on the way to make your dreams come true? Come back every Sunday and choose your zodiac sign to read your weekly horoscope for free.
1. Aries
Singles: Good news on the way!! All your problems are coming to an end and burdens related to love or partners will end soon.
Relationships: You need to make some smart moves and use your mind power to overcome your relationship issues and move on from them.
2. Taurus
Singles: A time to enjoy your love life and gain the respect of your romantic interests. Also, misunderstandings will be sorted out this week.
Relationships: Your relationship requires your attention, so be alert. If needed, apologize to your partner and you will find a way to move on together.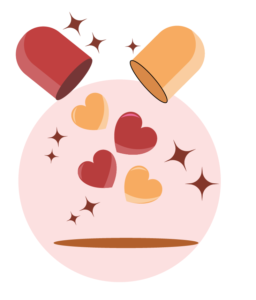 Get your dose of relationship advice from Bonobology right in your inbox
3. Gemini
Singles: Welcome new beginnings and all hurdles will be removed. Do not stay hung up on the past, accept the present instead.
Relationships: Good times ahead. Travel will prove to be a great opportunity to bond and create new memories together. You will prosper as a couple.
4. Cancer
Singles: Matters of the heart will be stressful this week. Do not rush into commitment; focus on self-preservation. Use rosé quartz crystal to calm your mind.
Relationships: Couples will be blessed with comforts and new investments are on the cards. You stand to make gains sale/purchase of land.
5. Leo
Singles: It's time for you to be decisive about your romantic prospects or else loneliness will follow.
Relationships: You will experience strong bonding and balance in your relationship. An opportunity to travel will present itself.
6. Virgo
Singles: You're experiencing anxiety about your single status. Selenite crystals can help you feel relaxed.
Relationships: Time to stay alert and not let a third-party influence your relationship. It's also important for you to stay grounded and avoid overspending. Focus on enjoying your partner's company and you will be able to relax.
7. Libra
Singles: If there is a special someone in your life, make them feel special and you will be pampered in return. Romantic connections with Virgos and Capricorns will prove especially fruitful.
Relationships: Love is in the air and you and your partner will be a source of support and comfort for each other. Monetary gains are also in the offing.
8. Scorpio
Singles: Be careful and do not fall prey to phony connections. Teenagers must especially be cautious of taking things forward with their romantic interests. Men too need to plan things wisely rather than just act on impulse.
Relationships: You may feel stuck on certain relationship issues that just don't seem to get resolved. Don't find the solution to your relationship problems at the end of a bottle.
9. Sagittarius
Singles: It's time to party and celebrate. You will be on Cloud 9 and some old romantic connections may be revived.
Relationships: You will be loving toward your spouse and make them feel special. It's time to play Santa for your loved one. Money will pour in too.
10. Capricorn
Singles: There might be some challenges in your path but you can tackle them well if only you do not compete with others.
Relationships: It's time for the tables to turn in your relationship. All stars in your favor. Make the most of this auspicious time with your beloved.
11. Aquarius
Singles: You will feel more emotionally attached to a romantic interest. Women are likely to experience this attachment more strongly.
Relationships: It's the second honeymoon phase of your relationship. You will create passionate memories with your partner and get the credit for all that you've done for your relationship.
12. Pisces
Singles: Say yes!! It's time to have fun. Lean into it and you will see your love life make great strides in the process.
Relationships: Non-stop partying and celebration are on the cards. Make the most of this time to reconnect with your partner and be compassionate toward each other.
Star Buzz
1. Will you get laid this week?
Aries, Leo, and Sagittarius – Looks like it's your week to go crazy.

2. Is a romantic date on the cards?
Aries, Leo, and Sagittarius – You are on roll. Romantic week lined ahead

3. Will you find love?
Gemini, Libra, and Aquarius – New love knocks on your door

4. Will someone confess their love for you?
Aries, Leo, and Sagittarius – Be prepared, you're at the cusp of committed relationships

5. Will your ex contact you?
Aquarius – Keep an open mind