(Names changed; as told to Tapan Mozumdar)
As different from each other as possible
If Uttara and I were planets, she would go clockwise to my anti-clockwise. For sure. Chalk and cheese have the surface colour common between them, at least. We could not even claim that.
I had been eager to marry at 27 and was seeing girls. For a few I just went to their families at scheduled times and discussed marriage. For 1993, it was somewhat new, I was told. My progressive friends (I had a few with Marxist leanings) found it retrograde. I gave two hoots, and carried on with my marital exploration.
One girl, a Masters in Mathematics I had liked had said sorry, as her family priest had found my horoscope inimical to her. Another who had liked me much, and had a Masters in Physics to the boot, had to be turned down as I had found her mother, a General Manager's wife, condescending towards my family of modest means. My father had exhausted his Provident Fund in getting me a premium degree in engineering, and it was my fifth year of paying him back. Our household looked like a slow passenger train to their superfast Rajdhani. A few more 'relations' drifted past me. The list of respondents to my newspaper ad, drafted and published by me, was towards its end.
We each had our compulsions
That's when I saw the picture of Uttara. Later, when I met her, I found that the photographer from Patna was a master of profiling. For the pre-Photoshop days, touch up done to her cheeks and temples could be said to be subtle. I had seen many grotesque and horrid advertisement pictures for marriage till then.
And the way she spoke when we met, zero inhibition, yet no flirtation. Workmanlike. Her father had his heart bypassed. She knew that her marriage was essential to his duty-bound life. A humble family, with a man predicted to be on the path to something great. What, she couldn't say, but something worthwhile. She keeps reminding me that she regrets her gut feel even now, 20 years later.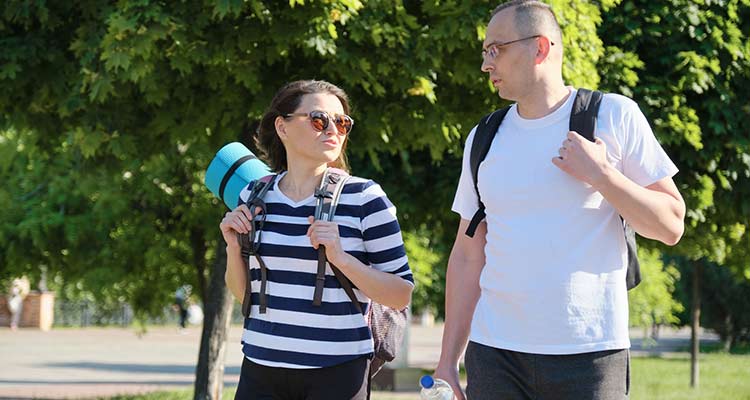 Had she accepted the proposal from a doctor from the same city, her father could have lived longer in her care. The doctor was a very polite person, with a prosperous and progressive family who loved her at first sight – she never forgets to remind me. I have my way of giving it back and the Physics Masters comes in handy during such disputes.
Related reading: Why finding a match in arranged marriage can be like F1 racing
Why did we say yes?
What prompted me to choose her over others or her to choose me? Maybe both of us were at the end of our lists and had no appetite to meet more people. I wished to finish the ritual as soon as possible and can't deny now that safe, sure and regular sex was a great motivator. She never said, but she was 25 as well and her situation left her very little scope to venture into the company of the opposite sex who were not family. Perhaps we thought that we were optimising our compromises. Probably we didn't dislike each other, and our families, and that was the deal clincher.
Probably we didn't dislike each other, and our families, and that was the deal clincher.
Who knows, and frankly, after two decades, who cares!
Related reading: There's no such thing as a love marriage or an arranged marriage
Or so, you would think. So, while Uttara makes weekly rounds of temples and keeps monthly vows, complete with the rigmarole of fasting, fruits through the day and poori in the evening with kheer, I excuse myself for an urgent meeting at the workplace and go and watch Star Wars, Episode VIII, for the third time. She prefers to stay at the place of my first posting, Gurgaon, er… Gurugram, I prefer Bangalore. The weather is great, and its people, I argue. She expresses her suspicions, in no uncertain terms, that it has something to do with Manisha, my co-actor in a couple of amateur theatre productions we staged.
Arguments flare up, tempers rise, but in the end…
I think our daughter would do well to study commerce; she stresses her out with the relentless pursuit of getting her through a college of medicine. A doctor in the family helps, she says in a monotone and I hear the multilayered regret for a relationship that could not be.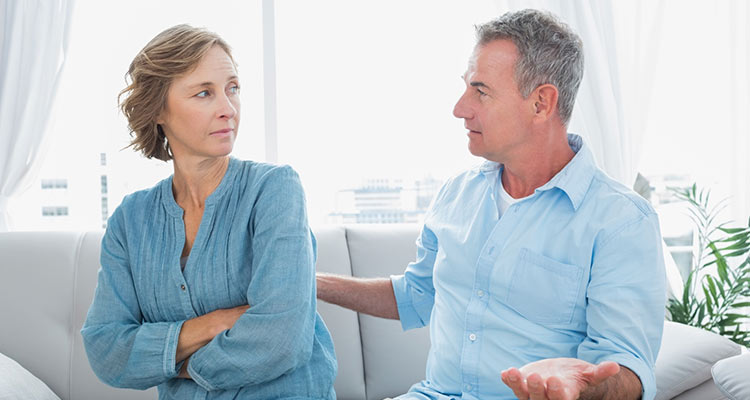 Debates continue. Disputes turn sharp, neighbours get to know. The daughter says she is counting her days to get out of this home. I have thought many times of 'options'; Manisha as such is not a bad one, divorcee and all!
Then, she sees me limping and knows that ten rounds of evening walk have increased the chronic pain in my heel. She brings a hot water bucket and a cold one. "One by one," she says, without looking at me, and leaves me on my laptop. Instinct prompts me to minimise my screen, though reading a pictured news item about Sunny Leone has long since been understood as acceptable.