Being a military wife seems like a fancy thing on the outside. People have the notion that as an officer's spouse, you have access to the best parties around, get to explore the country endlessly, and always get to show off your partner when someone asks about your husband. While those things are true, let me tell you that a lot more goes into being a military wife.
It's not all champagne glasses, fancy steak dinners with high cavalry, or being posted in exotic locations. An army wife has quite a life, but mostly in good ways. Read this true story below to get an insight into what it really is like.
Her Life As A Military Spouse
I expected Mrs. Charanjit Gill to say she was finally happy to be settled in a cosmopolitan city, now that Col. Gill has retired from the Indian Army, runs a successful business and the couple along with their wonderful boys have made Pune their home. Because life for an army wife, you see, is never easy. Home is often where the Army takes them, even if it is to obscure places; separation and loneliness are inevitable when husbands are posted in field tenures. And if all this is not bad enough, here was a wife who had to put a brave face and see her husband off to be part of the historic Kargil war in the year 1999.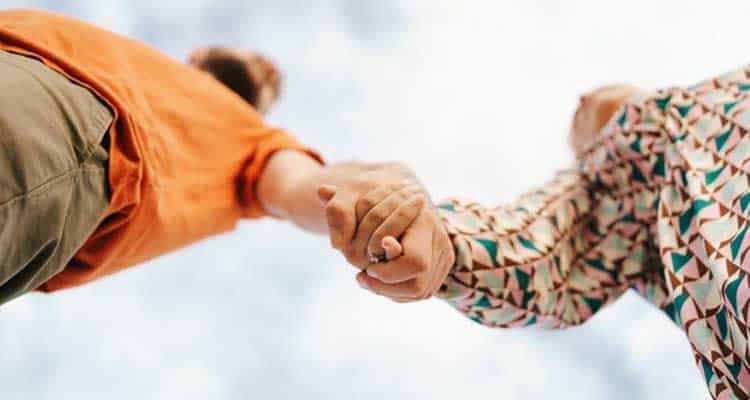 Mrs. Gill however surprised me when she said, "It's nice to be settled in Pune, I feel a good sense of work-life balance here. But I do miss Army life a little too much. There are no doubt difficulties and dangers, but to tame them, we have an infectious spirit of bonding and camaraderie, that you rarely find anywhere else outside the Army life."
"Even when our husbands were at war, it was in being there for each other that we wives found our strength to overcome what was one of the most nightmarish phases in our life," says Mrs. Gill, remembering the armed conflict between India and Pakistan that took place in the Kargil district of Kashmir and along the Line of Control (LOC).
Being a military wife, she would fear the worst
"I had stopped reading newspapers and watching television then, for fear of the worst," honestly recounts Mrs. Gill.  "Our transfer order had already come and we were to head to Gwalior, but the transfer was postponed on account of the war. So, whilst Col. Gill was at the war front, I along with my young children, Parleen and Gagan, who were 12 and 9 years of age respectively then, continued to stay at Ambala at my parents' place. My kids did not love living there and at that time, keeping them there felt like one of the worst parenting mistakes I've ever done but there was nothing I could do. " she recalls.
Col.  Gurmeet Gill who was with the Artillery division of the Indian Army during the Kargil war is the third generation officer from the family to serve in the Indian Army. His father and grandfather have both served in the Indian Army before him, with his father and uncles, having been part of the 1962, 1965, and the 1971 wars.
She spoke of his passion
Having seen war and bloodshed, didn't Col. Gill's father prevent him from getting into the Army, I asked. "Nothing could deter my husband from getting into the armed forces," she replies. "He was extremely passionate about joining the service and true to his nature, never showed or expressed fear even he was told he was going to be part of the Kargil war," she says.
"As a wife, on the other hand, no matter how much you do away with negativity, you are constantly gripped with anxiety and fear. What seems like an unending wait for your husband's safe return becomes a test of practicing patience in the relationship. You sob for days, sleep little, and even grow irritated at well-meaning friends and family wanting to know every little detail. Add to it the responsibility of doubling up as both father and mother to your children, when you are pretty much lost yourself," she honestly confesses about what being a military wife can truly feel like.
Related Reading: What Makes A Man Sexually Attractive – 11 Things Science Vouches For
Here's why they got married…
The couple had an arranged marriage in 1985. "What was that one thing that made you say yes to the marriage, despite knowing your husband will always be a soldier first and husband later? You knew you were signing up for life as a military spouse, right?" I asked Mrs. Gill.
"It was his confidence, personality, and his ability to care for others," she says coyly. "Even when he was at war and could call home to talk only for a few minutes, he would never forget to tell me how his friends were doing, so I could let their families know and put their minds to rest too." It's no wonder then that when he returned back safely to the family after the war, it was a surprise planned along by a friend, who announced to Mrs. Gill, "Am bringing your husband back home safely from the war," she says laughing.
"I was at a friend's place when I received this call," she goes on to say when I urge her to tell me more about the reunion. "On receiving the call, my first reaction was to rush home to make sure food was ready for them when they reached home," says Mrs. Gill, laughing as she recalls the moment. "On seeing him back home, I ended up all teary-eyed with emotion, although that was the last thing I wanted to do."
Related Reading: Dealing With Boredom In Marriage? 10 Ways To Overcome
This military wife only got stronger with time
I asked Mrs. Gill if Col. Gill ever tells her now, how much he missed his family back then when the war was on. "I have never asked him honestly," she says. "Reality is too close when you are at war and am sure there was way too much going on around him, for him to worry about us. He would make it a point to communicate to me as often as he could and talk to the boys, every time he called. Those were my most-awaited moments then and all I wanted was for him to be safe," she recalls.
They say when you are a military wife, life doesn't get easier. You just get stronger. And when all a woman cares about is for the soldier to be safe, free of worries, and to do his duties well with endless support from the spouse, even when she is battling an equally difficult war in her mind, you know you are talking to the braveheart behind the warrior – the soldier's wife.
 (As Told To Divya Nair Hinge)
Things Military Spouses Should Know
As dazzling as life as a military spouse can be, it is full of challenges as well. There are lots of good days, but they don't come without the bad days. A military wife is often juggling a lot of things, which include the emotions of the whole family. So while this journey comes with its perks, there are still a few things you should know.
1. Pay extra attention to the children
If you have kids, make sure that you are not neglecting them at any cost. Constantly moving around, and having to rebuild your life over and over can get exhausting for your relationship and for your children as well. Changing so many schools can truly take a toll on their mental health.
Try to talk to your children as often as possible, and be wary of which friends they make and how they feel about having to change friends so often when you change cities. Be their support system because as parents, you two are the only thing constant in their lives.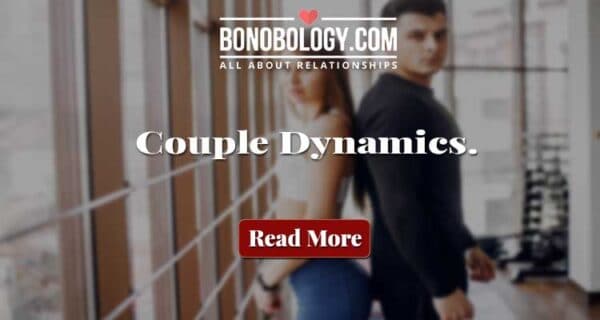 2. Keep the spark alive in your romantic relationship
The same factors above can be a reason that the spark in your marriage might be lost. To reignite the spark, you need to do everything that you can as a military wife. Your husband is going to be a very busy man and thus, you two might not get the kind of time or routine to work on your marriage the way that you would like to.
That's why you might just have to go the extra mile to do so. On some days, the onus will fall upon you to save the marriage and improve it. Whether it's a random candle-lit dinner or giving him a big birthday surprise, make sure you pay a LOT of attention to your marriage.
3. As a marine's wife, it'll be hard for you to stick to a job
This is one of the most important things that military spouses should know. Unless you have a remote work-from-home job indefinitely, you are probably not going to be able to pursue a career or an education as you would like to. Unfortunately, being a military wife has that price. As an employed civilian, it is far easier to find a job and to go through with it. But being a marine's wife has that huge downside.
4. You will be part of a fantastic military community
Oh, this is the best part! What benefits does a military spouse get, you asked? Oh, not much. Just a fantastic community of like-minded individuals who are not only loyal but devoted to the nation who will surround you day in and day out. Even though you might not always make friends who will stick around for life or go for girls' night outs constantly, you will meet a fantastic set of people who will surely stay in touch with you.
They may not be around you always, but you will be in their hearts. Being a military wife has that plus side, you get to meet some great people in the defense services.
We hope that the story instilled a whole lot of respect inside you for military wives. And if you're reading this as a military wife yourself, know that we have unending respect for you. What you do can't be easy, at all, we see that. But your husband is not the only hero in the family, we see that too.
10 Best Military Singles Sites To Try In 2022
20 Thoughtful Birthday Gift Ideas For Husband
Miserable Husband Syndrome – Top Signs And Tips To Cope