When you are in an abusive relationship there are only four courses of action you can choose from.
1. Talk to your abusive partner
Being in an abusive relationship can be very difficult. Dealing with the situation may be hard, but it's not impossible. Confronting an emotional abuser is important to get back your self-esteem.
Here are some steps you can follow when you decide to talk to your abusive partner:

• Practice what you want to say in front of a mirror first.
• If a subtle or soft approach doesn't work, then take a stronger stand.
• Talk to your abuser in a public area. This way, your abuser is less likely to react too badly.
• Get a friend/family member to come with you for support.
• Stand by your words. An abuser is usually a highly skilled manipulator and might try to make you emotionally vulnerable. But it is very important to stick to your points instead of getting emotional and falling back into the toxic cycle.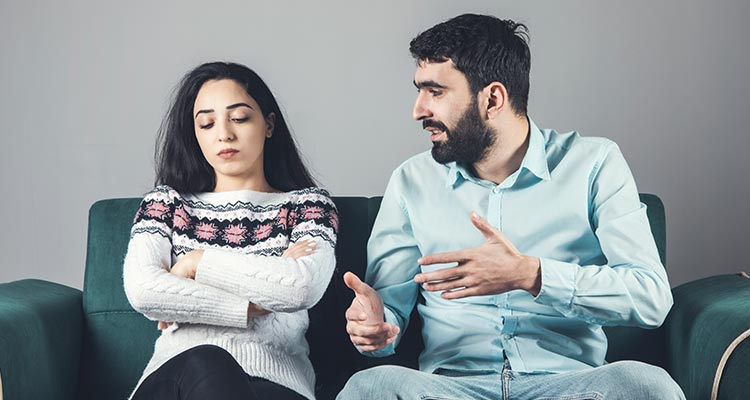 2. Seek a counsellor's advice together
Once you and your abuser have reached an understanding that there is indeed a problem, the next step is to seek a counsellor's advice together. There are plenty of couples' therapy specialists out there that you can consult.
"If you walked away from a toxic, negative, abusive, one-sided, dead-end low vibrational relationship or friendship — you won." ― Lalah Delia
Talking to friends and family can help to initially understand the problems, but a couple needs proper professional guidance to understand the deep-seated issues that they may be facing. They are also the best people to provide you with unbiased and objective observations.
Professional couples' therapists are also medically qualified to guide you to the right path. Seeking individual counselling won't work fully, as the problems are shared, and the solution will require equal participation from both parties.
Sometimes an abuser may also have a history of abuse, which leads him/her to such behaviour. Talking about the problems together can help a couple understand each other's problems better.
3. Seek a counsellor's advice alone
Even though it is ideal that a couple undergoes counselling together, it is not always possible. The partner may not be open to seeking counselling at all. In some cases, they may even deny the existence of any problem.
In such a case, the victim of abuse needs to seek a counsellor's advice alone. Talking to a therapist or psychologist, even alone, can be a big step in building self-confidence in an abuse victim. This is essential to gather the courage to finally confront the abusive partner.
Talking to a counsellor alone and discussing the issues you are facing is also of great help to see the situation as it is. It is also one of the best ways to help the victim get a grip on reality. One to one counselling sessions can also help one see through the manipulative traps of the abuser.
4. Move out of the relationship
Sometimes, even after extensive and repeated counselling sessions, the abuse doesn't stop. In such a case, it is best to move out of the abusive relationship entirely. Physically and emotionally distancing oneself from the abuser is most important to heal properly.
It can be a very difficult decision to take, especially in case there are children involved. However, ending a toxic relationship may be the best thing you can do for them. One thing that you need to be aware of, is that leaving an abusive relationship may be the most lethal time you can face.
An abuser is more likely to become more violent or aggressive when you disclose your decision to leave. The attacks, both verbal as well as physical, may increase manifold. But you need to be steadfast in your decision. Take help of family, friends, and in case required law enforcement authorities to get out of an abusive relationship.