When you feel like the walls of your relationship are closing in on you, you have a partner you cannot trust and are starting to feel terribly lonely, you might be thinking about what to do in an abusive relationship in order to break free. The thing with such relationships is that they rope you in so quickly, that one is often left spellbound, confused and feeling tied down.
"If you walked away from a toxic, negative, abusive, one-sided, dead-end low vibrational relationship or friendship — you won." ― Lalah Delia
Remember, that continuing to be in an abusive relationship will never help you grow as a person and neither will you ever have a happy relationship. You have to be vigilant and seek change.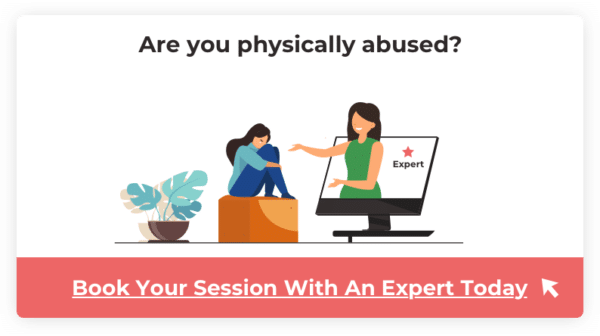 What To Do If You Are In An Abusive Relationship
Whether you are suffering from severe emotional abuse, domestic abuse by your partner or you are being exploited financially, one cannot simply stand by and let it unfurl. You have to take control of your life, no matter how hard it may seem.
If you are in an abusive relationship, there are a few things you can do to try and change the course of your future. Talk therapy, seeking professional help or breaking up, one of these has to be your course of action. Let us talk about what to do in an abusive relationship to address the myriad problems that stem from it:
1. Talk to your abusive partner
Being in an abusive relationship can be very difficult and mentally exhausting. Dealing with the situation may be hard, but it's not impossible. Confronting an emotional abuser is important to get back your self-esteem.
There are some steps you can follow in order to try and make the conversation go as smoothly as possible. You should try to practice what you want to say in front of a mirror first. You do not want to give them any wrong indication or start blame-shifting at the outset
But, if a subtle or soft approach doesn't work, then you might have to take a stronger stand. It can also be better to talk to your abuser in a public place. This way, your abuser is less likely to react too badly.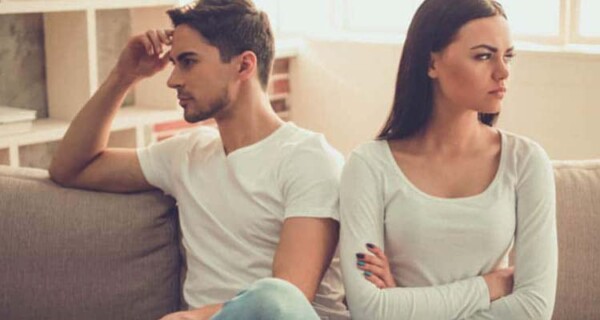 If you have been physically abused often and are unsure of how they might respond, then you should get a friend/family member to come with you for support. This way, you can feel safe while expressing yourself.
Remember to stand by your words and not beat around the bush.
An abuser is usually a highly skilled manipulator and might try to make you emotionally vulnerable. But it is very important to stick to your points to avoid getting emotional and falling back into the toxic cycle.
Related Reading: How To Deal With Domestic Abuse During Lockdown
2. Seek a counselor's advice together
This is the most important advice for someone in an abusive relationship. One simply cannot undermine the importance and necessity of relationship counseling. Once you and your abuser have reached an understanding that there is indeed a problem, the next step is to seek a counselor's advice together. There are plenty of couples' therapy specialists out there that you can consult.
Talking to friends and family can help initially to understand the problems, but a couple needs proper professional guidance to understand the deep-seated issues that they may be facing. They are also the best people to provide you with unbiased and objective observations.
Professional couples' therapists are also trained to guide you to the right path. Since the problems are shared, finding solutions too will require equal participation from both parties which is why we recommend couples therapy sessions.
Sometimes an abuser may also have a history of abuse, which leads them to resort to such behavior. Talking about the problems together can help a couple understand each other's problems better.
3. Seek a counselor's advice alone
It does not have to end there. If you are still wondering where to get help for abusive relationships, you can try individual therapy too. Even though it is ideal that a couple undergoes counseling together, it is not always possible. The partner may not be open to seeking counseling at all. In some cases, they may even deny the existence of any problem.
In such a case, the victim of abuse must seek a counselor's advice alone. Talking to a therapist or psychologist, even alone, can be a big step in building self-confidence in an abuse victim. This is essential to gather the courage to finally confront the abusive partner.
Talking to a counselor alone and discussing the issues you are facing is also of great help to see the situation as it is. It is also one of the best ways to help the victim get a grip on reality. One-on-one counseling sessions can also help one see through the manipulative traps of the abuser.
Related Reading: 21 Best Relationship Books That Everyone Should Read
4. Walk out of the relationship
Are you a kind friend or family member looking out for the one they love? If you know someone who is being abused and are here thinking about what to do if a friend is in an abusive relationship, it might be time for you to break it to them that they need to walk away from the relationship.
Sometimes, even after extensive and repeated counseling sessions, the abuse doesn't stop. In such a case, it is best to move out of the abusive relationship entirely. If the situation is perilous, there is no point in wondering what to do in an abusive relationship. Simply consider it a breakup sign and run from it.
Physically and emotionally distancing oneself from the abuser is most important to heal properly. Abusers tend to suck on the energy of their victims and drain them emotionally. It might be time to tell your friend to take a step back and evaluate things better.
It can be a very difficult decision to take to break up, especially in case there are children involved. However, ending a toxic relationship may be the best thing you can do for them. One thing that you need to be aware of, is that leaving an abusive relationship may be the most lethal time you can face.
An abuser is more likely to become more violent or aggressive when you disclose your decision to leave. The attacks, both verbal as well as physical, may increase manifold. But you need to be steadfast in your decision. Take help of family, friends, and in case required of law enforcement authorities, to get out of an abusive relationship.
If you're still wondering what to do if someone is in an abusive relationship or need assistance with your own relationship, Bonobology's panel of counselors is only a click away.
FAQs
1. How do you deal with abusive behavior?
Even if you feel helpless and weak, remember that you are not. Confide in friends and family. If the abuse persists, seek help from professionals.
2. What to do if a friend is in an abusive relationship?
If your friend is suffering from relationship abuse, try to be there for them as much as you can. Try to uplift their spirits, show them their own strength and lend an open ear. If things are getting out of hand, you should suggest that they seek help or walk out of the relationship.
Husband Abused Her When She Said She Wanted To Get Back To Work After A Break
Ever Dealt With A Narcissist?
20 Gaslighting Phrases In Relationships That Kill Love