Making it easy to stay in touch
They say humans are but the stories that they tell and the memories that make up their lives. Here are some some such tales of home, happiness and of love.
We weren't fond of "cute" romance, but
Sara and Rahul are the kind of millennial couple who like to keep things unconventional. They have been together for a year now and have never been very big on following clichés till the day when Sara decided to surprise Rahul. She says, "The idea that one needs to buy people flowers and chocolates and gifts to show their love has always seemed quite ridiculous to both of us. Or so Rahul thinks. I actually enjoy doing cutesy things together sometimes. Romance doesn't always need to be serious, right? It can be fun! I had played along with Rahul for the entire time but the urge to just surprise him with some obnoxiously cute gesture was unbearable. So, I took that challenge and arranged for an online flower delivery at my lover's workplace."
"He was so amazed that he wouldn't stop talking and gushing over it. He couldn't stop bragging about it to his jealous colleagues. Guess he doesn't mind clichéd things like this, even though I clearly remember him complaining about how cheesy and redundant these things are. To be fair, we both did, and, honestly, I was really anxious about this whole thing. The flowers delivered were fresh and I almost couldn't believe that they could make a one-day delivery! Thanks to online flower delivery, I could make my special one feel loved. And if things go right, I know where to get my wedding flowers from!"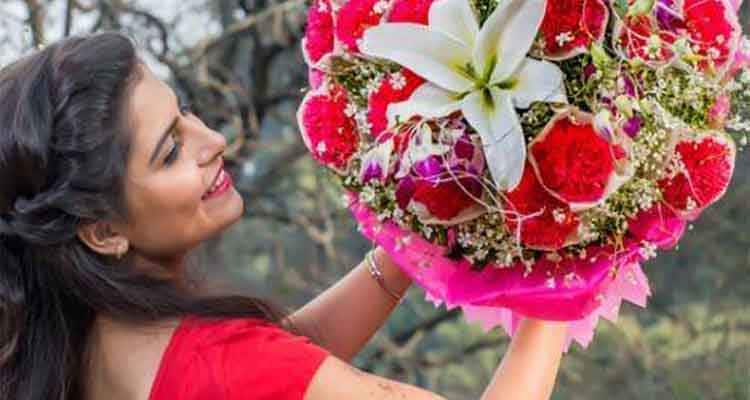 I pacified my daughter when I couldn't be there for her
30-year-old Alok had an equally heart-warming story to share.
"I have a job that always keeps me on the move. I mostly spend my time jumping from one hotel to another and, as interesting as that sounds, my job doesn't let me stay at home, even on important dates. This has made me miss out on all the important events, including my daughter's birthday. She is only 5, so she doesn't understand why dad couldn't be there for her birthday and cried all day. I called her several times, but she wouldn't stop crying. That's where online flower delivery came in. The guys at the place were super understanding and helped me plan everything. Right when her birthday party started, the doorbell rang and my daughter opened the door to a hundred balloons and several different flower bouquets. Finally, she stopped crying because she got too busy gushing over the balloons. I cannot thank them enough for letting me be there for my daughter, even when I was over 600 miles away."
My father was heartbroken when I left home
And then there is Shana. Her story of love and missing home and her dad made even me tear up a little.
"My father never liked calling me 'Shana'. That was too mundane a name for him. Dad loved calling me 'Gobi' because I used to love 'Gobi ki sabzi' when I was a kid," she half laughs, half cries. "I loved that name in spite of it being downright embarrassing. These days I yearn to be called by that name again but by then I had grown up and moved out and all that distance between us was a terrible thing. "Gobi has dreams," my father had said and I knew that he understood. My father is an emotional and kind man and I know me moving out broke his heart. So, I thought about reconnecting with my father by surprising him with something nice. So that year, on his birthday, I recorded a song that he used to always sing for me. And then I asked for online help. Amazingly enough, midnight delivery was available and my dad got the gift right away. He called me up and we talked for hours. We both cried for a while. It helped me reconnect with my father. I have done this every year since the first time."
Keeping families close
Deepa and Tessa agree that having online flower delivery around makes the joy of sharing simpler.
"If chocolates were currencies, I am sure I would go broke and so would my sister," Deepa laughs, poking Tessa in the ribs. Tessa laughs. "See, we both love chocolates to the point where our dentist kaku explicitly told us to never have them. Ever! Of course, that never happened but our teeth didn't completely rot either."
Deepa nods and continues, "As we grew up, we both settled at different places but we always got together on Christmas Eve. We and our family have a gala time each year, sipping on wine and feasting on all the goodies. Then we would open up expensive chocolates from our chocolate boxes and have them. Unfortunately, the Christmas spirit wasn't there this year as Tessa had to be hospitalised. We were heartbroken but I came up with a plan. Christmas spirit and all that. I called up a flower delivery place, and arranged for a chocolate drop-off with a special floral arrangement at the hospital. And then we tried to sneak in food into the hospital and got caught by the administration. We were mortified but the authorities found it hilarious and brilliant. They not only didn't stop us from throwing a tiny Christmas party for Tessa but also decorated the canteen with all the flowers and balloons. The guys from the flower place were more than happy to help too. That day they turned into our personal superheroes, armed with flowers and balloons, saving the true spirit of Christmas which is in the joy of spreading love."
Such are the stories that restored mine and so many others' faith in humanity. Often in life, our dreams and our paths take us away from what we love. It is heartbreaking, but it is growth. But online services like these allow us to be in the life of our loved ones, even when we are stuck in a country, a continent and several time zones away. I haven't believed Santa Claus exists since I was 5. Well, this just proved me wrong.