Unlike popular opinion, women don't always need a man to pleasure them, not with the range of sex toys around these days. A bobbing, neon dildo, anyone?
But like all tales of passion, there are few that make you convulse with shocks of pleasure and others that could make you cringe. Women who have tried sex toys share their stories of pleasure and horror.
Related Reading: Men, we want you to do these 5 things to us in bed
Fiery tales of passion
"I tried a lavender coloured dildo. It was all a haze. It is like a penis, only smoother. My girlfriend and I bought it from a shop selling discounted sex toys when in Amsterdam. Later, we went back to our room, opened a bottle of wine and a heated discussion about Bidart led us to use it. It was the first time for me; we generally resort to using our fingers.
My girlfriend liked it a lot. It was mostly me doing her. We kept it as a souvenir."
Another woman recounts her tale of using a butt-plug.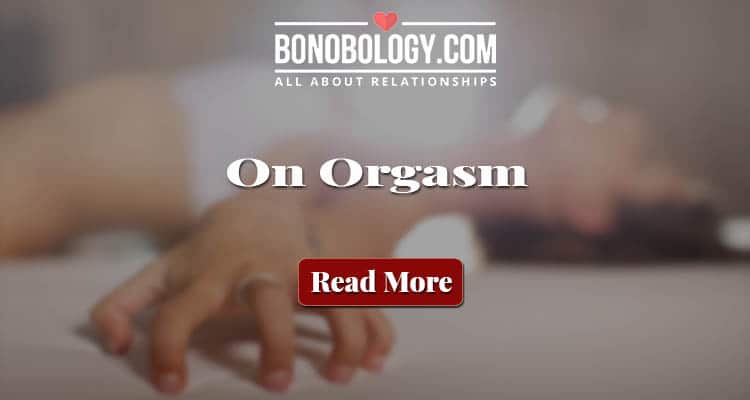 "I was a little sceptical about inserting anything up my rectum. You see a lot of butt plug thingies in porn and I wanted to give it a try. I bought the beaded one off an online store. The sensation was so new. I have tried sex toys in my vagina but anal beads are something I have come to enjoy."
Related reading: Top 50 sexiest, dirtiest 'Never have I ever' questions
While some are okay with trying out newer toys in newer parts of the body and experiencing new arenas of pleasure, here's a tale that did not go so well.
Mini freak-out?
"I tried the anal plug. While at it, I remembered an article I read about how a woman got an anal plug stuck up her butt and had to ask her neighbour for help. I freaked out seriously. Cried a bit when I thought it would happen to me as well. The pleasure was gone. I pulled it out and threw it away. Thank you, but I will just stick to using my fingers."
Here is another tale of a woman who sexed it up with a vibrator.

"My boyfriend had fancied a vibrator for a long time. We have this mutual consent given. On his birthday, I gifted him one (to use on me). His face lit up like Christmas lights in December.
And he was quite crafty about it. I am an all-access, pleasure-myself kind of a girl but that vibrator is the best thing I have bought.
He held the vibrator in the right places and I never knew how really good orgasms felt. Like mind-blowing, you know? I have a record of four big O's at a go."
If all inhibitions are kept aside, sex toys bring new lengths of pleasure. Try one and tap into your new horizons of pleasure.
Sex toys for stronger relationships: Yay or nay?
15 ways to satisfy a woman in bed
6 Zodiac Signs Who Are Good At Investigating And Unravelling Mysteries