If you are a mom, or even if you are not, Shweta Bachchan Nanda's article on how she battled the Empty Nest Syndrome is stuff that would melt the hearts of the strongest women and undoubtedly most men too! In her beautifully articulated narrative, she reminisces her struggles and experiences on how she found a way out of it.
What is an Empty nest syndrome?
It's a feeling of grief and loneliness parents may feel when their children leave home for the first time to stay away from them. Although it is not a clinical condition, it is often a difficult situation to deal with, especially for women since they spend almost all their lives nurturing their children.
Though we thought the entire article is a must-read for every mom, we are particularly impressed with the inspirational last section titled 'Notes to self'.
Here are some profound excerpts from her account:
That 'Empty' feeling
"Not just for tissue-holding folks, the empty nest syndrome is so pervasive, it can take over the most headstrong of parents." writes Shweta explaining the void kids leave behind when they leave for school/college. She also observes how "Now, life moments comprised rushed FaceTime calls, pixelated and halting as they ran off, laughing, with their friends for class with a breezy "chat later."
"After over a decade of putting someone else before you, how can you suddenly unlearn it in your forties (the halfway mark)? To reinvent myself, did I even know who I was if not my children's mother?" she wonders.
The realisation
"It is a stage most women will come to at some point of their lives," Shweta realises. She shares how she soon began to understand that it was ok for her to indulge in activities she loved rather than constantly thinking of trying to connect with her children. But it was not an easy thing to do. "Constantly plagued with a nagging, if overzealous, conscience, I was always hyper aware of indulging myself," she admits.
But she soon discovered that though daunting, the journey inwards is also the most fulfilling one.
Seize the day
She elaborates on how the realisation helped fuel her aspirations and motivated her to explore her skills. "For me, once this recharge was done, I felt empowered and decided I was going to embrace my new role and make it work for me'" writes Shweta. Soon she realised that writing was therapeutic for her and began her own newspaper column. "As your life is repurposed, attitudes also change but, most importantly, you begin to not just take each day as it comes, you also begin to live it," she says.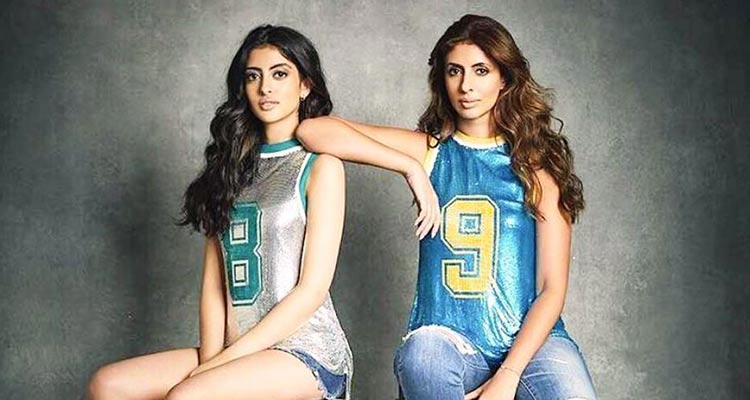 Note to all moms
"There's nothing more alive and vibrant than a woman self-defining her purpose and meeting her goals (work-related or not)," Shweta asserts. In the sign off section she urges women to kickstart their lives at 40 and bask in the glory of accomplishment without any remorse.
"So the next time you go out for a meal and find a table full of 40-something women having a great time, instead of thinking "midlife crises," send across a drink; God knows they've earned it!" she exclaims.