Here is a super fun list for you to figure out which celebrity couple are you and your partner. Bollywood has seen some fabulous couples over time. With their sizzling chemistries, naughty rumors and painful breakups – even the real life of Bollywood stars is full of drama.
Clearly, their actual lives seem just as interesting as their lives on screen. With an array of personalities, Bollywood is full of enigmatic stars who are also relatable people, unique in their own ways. Given how much we adore our silver screen stars, it's always exciting – even if inconsequential – to find out what celebrity couple vibes you and bae resonate most closely with.
Which Celebrity Couple Are You?
You read up on Deepika and Ranveer's cute love story, the everlasting bond between our beloved SRK and Gauri, and wonder which celebrity couple are you? Celebrities come with their personalities, their quirkiness as a couple, their charms and their stories of unconditional love. It is possible that you and your significant other might find something relatable with them.
Here is a list of our favorite celebrity couples that are popular all across B-town. Read about them and take a pick on which one of them you are!
1. The royal celebrities
Saif Ali Khan and Kareena Kapoor are the royalties of B-Town, in every sense of the term. All judgments from religious bigots notwithstanding, they embody everything royalty should. The way they dress, move, behave has an unmistakable regal charm to it.
With Saif's bearded charm and Kareena's diva vibes, they make an enviable couple.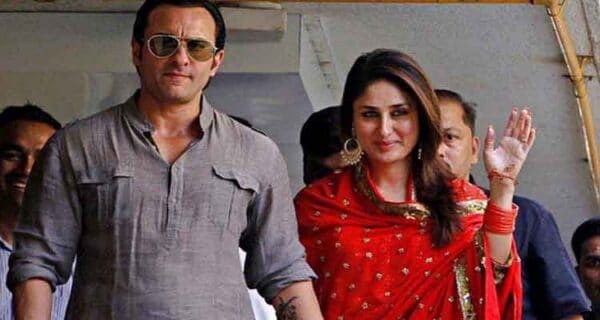 2. The evergreen couple
Look at SRK and Gauri. They were there for each other before SRK's ascent to being the 'King Khan' and they are still setting relationship goals with their evergreen love story which makes us believe that the forever kind of love does exist.
From the stories of him visiting her college when they lived in Delhi to how crazy they are in love now even after 3 kids, Shahrukh and Gauri truly make us go 'Aww!'
Related Reading: "Gauri is the superwoman in my life" – SRK
3. The best buddies couple
Anushka and Virat's worlds are worlds apart. A cricketer and an actress found companionship in each other. They say that true love finds its way through friendship first, and Anushka and Virat are a testament to the same. Now, that is something to adore.
They make relationships seem so effortless because it clearly comes so naturally to them. They truly are best friends first who never want to leave each other's side. And their wedding pics! Deep sighs, everyone. We still cannot get over those.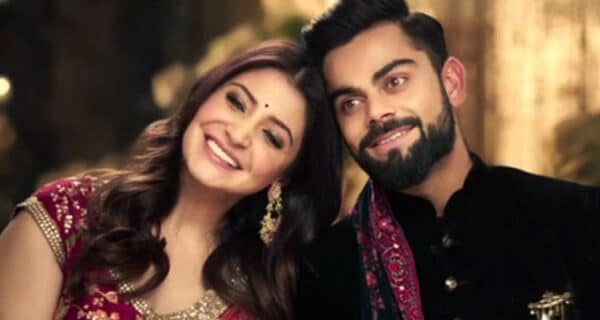 4. The strong-willed couple
One of the coolest among Bollywood celebrity couples is certainly Akshay Kumar and Twinkle Khanna. Their personalities couldn't be more different, yet they complement each other in just the right ways. Twinkle Khanna and her wit. Akshay Kumar and his maddening, persistent hard work. The perfect combination of brute strength and mind, these two represent what truly makes a healthy relationship.
If the race to the top of B-Town was solely based on deadly combos, they would bag the prize hands-down. Wondering which celebrity couple are you? Well if you're anything like them, consider yourself lucky. These two have a lot going for them.
5. The Magnet Couple
You know opposites attract. Well, Deepika and Ranveer's relationship is an embodiment of that fact. She is a calm, ever-so-elegant person, and Ranveer (sigh!); well he is as wild as it can get. They are both bold, from setting fashion statements to stating what they are thinking (Remember Koffee with Karan?), they are that couple who set major relationship goals.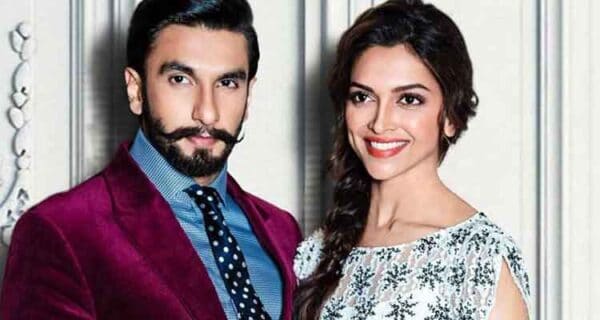 Related Reading: 7 Quotes By Ranveer Singh On The Love Of His Life Deepika Padukone
6. The Saccharine Couple
Shahid and Mira Kapoor are the perfect example of what it means for a couple to stick to each other (and yes, I hinted on the PDA) and they stick up for each other. When Mira was under the onslaught from the media for having a baby too soon, Shahid stood up for his wife and shut the critics down.
If you and your partner are mushy and stand up for each other, you are definitely like this B-Town couple. One of the most popular Bollywood celebrity couples, we can still remember their perfect wedding like it was yesterday. These two always have each other's backs and stand tall and proud together like the perfect couple.
7. The selfie lovers
Still haven't found your match and wondering which celebrity couple are you? Well, are you social media addicts who are selfie-obsessed? Because then there's a Bollywood couple just like you. Bipasha and Karan Singh Grover left no details out from their bigger-than-huge wedding. Their fans got bit-by-bit gossip and photos on Instagram. And the hashtag #monkeylove- how cute is that? They really took it away.
It is totally adorable how they majorly profess their love to the world that leaves us crushing over them constantly. So if you and your partner are also crazy over selfies and hashtags, you are just like them.
We hope you are not still wondering which celebrity couple are you! From Ranveer to Saif and from Bipasha to Mira – there is someone that we are sure you can relate to. These Bollywood celebrity couples have had us going crazy about them for years. Are you fans like us too?
5 Bollywood Movies Which Show That A Breakup Isn't Such A Big Deal