Question:
This is about my friend K. She has been married for 14 years. It was an arranged marriage but since the last 4 to 5 years her husband has turned narcissistic. He tries to degrade her, tell her how bad looking she is, how good looking he himself is… He disrespects her even in sex, where he does not take care of her needs. She was totally frustrated. Then she met her old friend who had proposed to her in school but she had refused him. Now she has started chatting with him. He initially flirted, now he wants sex from her. She's in two minds.
She doesn't know what to do. She refused her friend. He was from the UK and has gone back there. He ghosted her for 1 year and now after another year he is back in India. He's hinting for sex. She feels intense feelings for him but is worried about the consequences.
She feels she should cheat on her husband as he deserves it. But also she feels that her 'friend' is selfish. He is married. He will use her for sex on his trips to India and then go back to the UK. So she just fantasises about her friend and is getting intensely disturbed. What should I tell her?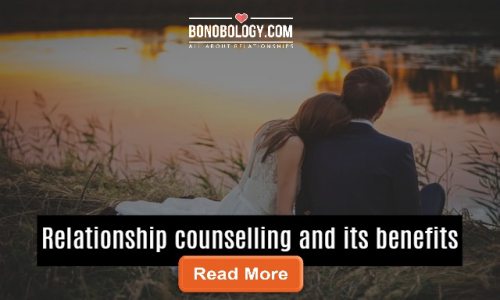 Related reading: Are you dating a narcissist? We hope not! Take this quiz and find out now!
Prachi Vaish says:
Dear Friend,
Your friend K is indeed in a very dicey situation. Her need
12 signs your husband has emotionally checked out of marriage

—–