Because,
• Your school life just went by goofing around, studying or being interested in anything apart from dating.
• Even if you had a crush, neither you nor your crush approached each other for a date. Blinded by the charm of your crush, your marks wake you up.
•  And your school life is done in studies, friends, wistful glances at your crush, results and a nice farewell.
• You enter college. You've forgotten your crush.
• You're in a relationship with your college assignments and supplementaries in different subjects are your soul mates.
• Forget dating; your amazing marks can't even get you a job.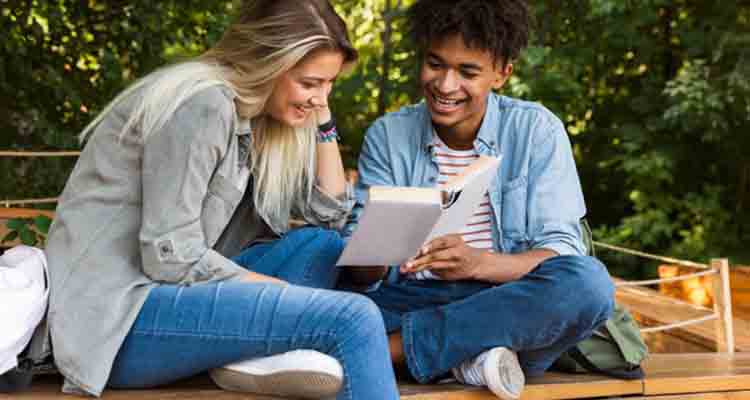 • So, when college is over, the race to set your career starts. And you get more involved in your job. The job takes up most of your time, leaving you only able to snooze comfortably on weekends.
• It gets more and more difficult to find someone interesting at work.
•  Half of the office is either married or already committed.
•  Panic starts to set in. You want to feel the romance in your life. So you turn to dating sites.
• You go to Tinder. And you are bombarded with ready-to-hookup people. The overwhelming freaking texts make you ultimately uninstall it.
• Your friends are married. The few guys in your friends' circle are committed. Even their friends' circle is full of married and committed people.
• You start mentally dating some celebs, fictional characters, TV characters and the actors who play these roles. Ironically, even those actors are either married or committed.
•  Basically, everyone around you is with someone, except you.
Related reading: Why are so many eligible people single nowadays
• Congratulations, now you are 29 years old. You're the only single person in every job you switch. You start loving this single-hood, as your friends start whining about relationships. So you decide to remain single.
You've achieved your happily-ever-after in sleeping, eating and watching awesome series. (God, please bring GOT back soon.)
• Meanwhile, your parents are going crazy over matrimony sites. But you couldn't care less, because you've learnt to live a single life, enjoying movies alone, plus late nights and sleeping like a log.
So, this is how decent people remain single these days. But, what happens to these people later on? Well,
•  Every day you become more and more cynical about relationships and couples.
•  You see recently married couples separating. You look for one happy couple, but can't find them.
•  Every holiday spot is reserved for your marriage. "You can go to Goa with your husband. Why go with friends?"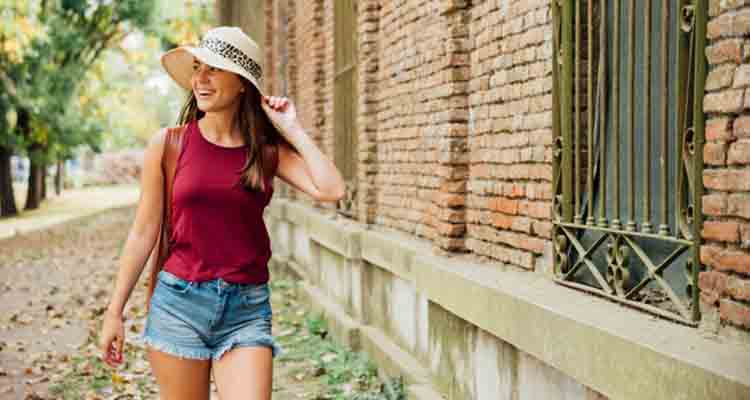 • Your parents take you to a spiritual world. Every other day is some fast, every other plant is supposed to be given water to, early morning. All because the neighbour's daughter is getting married following these steps.
• You're supposed to wholeheartedly wish for a nice life partner in your mind. But you end up requesting a new job or a salary rise.
• You are slowly turning into a universal fault finding person. Every profile your parents put forward to you, is met with a dead gaze and poker face.
•  Every marriage announcement gets only one exclamation from your parents, "When will you get married? Now it's scaring me, beta."
• You feel shitty for giving them so much tension, so you take active interest in the profiles. But because you are shitty, the interest is only alive till your parents have gone to bed. They retire to sleep and you're back watching serials.
Related reading: Why did the bride run away?
•  The fear of marriage has solidified in your mind. So much so that being rejected on matrimonial sites is now giving you joy.
•  An extremely good profile no longer elates you. It scares you, "Bloody hell, how do I reject him/her!"
• Your parents are tired of this cycle. They get paranoid the moment you say "Not interested" to any profile. They ask you if you like someone. They even comment that you should have found someone in college for yourself. Ultimately it's entirely your fault.
There was a time when you crushed on good-looking people and would have liked to date them. Now you are a firm believer of "Just watch from a distance and be happy. No need to get cozy."
• Your parents, meanwhile, tell you to go to abroad for work (Indians love NRIs, so by this logic, you'll get married easily.) You bob your head, clueless, and then and there the trip abroad starts and ends.
• Ultimately, your goal to work outside your city is not because you are looking for growth. It's to get away from this marriage mania. You have no idea what will happen next, but you sure don't want it to be marriage/a relationship. So you are running and running till someone hunts you down.
Why finding a match in arranged marriage can be like F1 racing