Prof Dr Rajan Bhonsle, M.D.
Hon. Professor & Head of the Department of Sexual Medicine, KEM Hospital & Seth G.S. Medical College, Mumbai
Diplomate, American Board of Sexology & American College of Sexologists
(Pronounced as India's TOP SEXOLOGIST by INDIA TODAY, Prof Dr Rajan Bhonsle has written more than 1200 articles in India's premier publications such as India Today, Times of India, DNA, Hindustan Times, Asian Age, Mumbai Mirror, Mid-Day, The Afternoon, Femina, Cosmopolitan, Life Positive, New Woman, Savvy, Men's World, etc.)
I just can't do it any more
Have you had days when either of you just 'doesn't want to do it'? All couples do. Let us understand why.
A variety of reasons
Vikramaditya, 32, was highly diabetic when he visited me. It was hereditary, and that he had mild diabetes when he was 24 was known to Dhwani before she married him. However, both hadn't realised that diabetes could affect sexual performance. The severity of his condition increased and he suffered from erectile dysfunction. She was 27 and would feel frustrated because of her unfulfilled sexual desires.

Vasundhara suffered from clinical depression. She lost interest in sex and would reject all advances made by hubby Vaibhav. He would feel frustrated, as he was only 32 and started staying away from home. Naturally, it only increased her depression.
Ranjana, 28, had an accident and suffered multiple fractures which crippled her lower body. Her sex life came to a virtual end. Her husband nursed her while she was in hospital, but when the doctors said her condition would not improve, he decided to file for divorce.
These examples of a cross-section of city couples should give you an idea that the sex life of a couple can come to a standstill for reasons entirely out of bed – physical or psychological.
Why people go off sex
An absolute 'non-desire' and even aversion for sex can happen due to physical or psychological reasons. Neurological conditions can render you 'incapable' of performing intercourse. Multiple sclerosis, spinal cord injury, endocrine conditions such as diabetes, disorders of pituitary, thyroid or adrenal glands, low testosterone, injury to genitals are all desire poopers.
When you are 'prohibited' from having sex due to medical reasons as it may be harmful to your health: such as after major operations, certain chronic heart conditions or when you are carrying a sexually transmitted disease.
Related reading: 11 confessions by married people on why they stopped having sex
What studies say

Interestingly, studies show that couples rarely rate sexual performance as a key to a happy marriage. In a study by the Family Therapy Centre of the Western Psychiatric Institute at the University of Pittsburgh in Pennsylvania, USA, 100 happily married couples ranging from their early 20s to early 60s were asked questions about their sex lives. Over 90 per cent of them had a 'less-than-perfect' sexual relationship. Yet more than 80 per cent rated their marriages as 'very happy' or 'happy'. Almost all denied that lack of sexual bliss was a problem, and none expressed a need for change. Apparently, a sexual problem is not synonymous with a marital one.
What happens then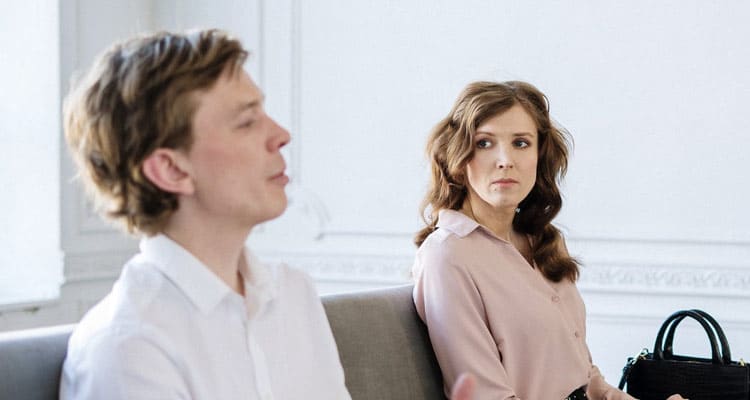 Whatever the reason, if sex vanishes from your relationship, these are three possibilities:

1) Suppressed sexual urge: You feel deprived and frustrated, hence end up suppressing your sexual urges. Those who choose to do this invariably develop a stress-induced physical or psychological disease such as hypertension, peptic ulcers, ischemic heart disease, hysteria, psoriasis, migraine, etc.
2) Infidelity: The active partner indulges in sex outside marriage. Those who take this choice invariably have a 'justification' for straying, which provides them a guilt free comfort zone while they indulge in infidelity; the justification of one's 'valid' needs remaining unfulfilled in the marriage.
3) Evaluation and acceptance: Many take this as an 'inevitable' aspect of a relationship and learn to cope. After evaluating the relationship, they identify other strong aspects of it. If you stick with each other in these times, intimacy will increase.
What path you choose from the above depends on how evolved you are as a couple, what expectations you have from the relationship and your moral upbringing.

Over the years, we have seen people dealing with this in all possible ways, from blatant breakups and secret affairs to initial feeling of disappointment followed by gradual acceptance and even coming up with innovative ideas of satisfying each other.
Related reading: 5 couples from literature who have endured sexless marriages
Sexual problem or relationship problem?
A common mistake most couples make is to isolate a part of the relationship (sex) from the whole, thinking that when one part is fixed, the whole relationship will improve. Nothing could be further from the truth.
If you feel you have sexual problems in your relationship while your sexual functions were normal, then your problems might be symptoms of something deeper – such as unexpressed anger or disappointment, unresolved conflicts, lack of trust or fear of failure. By discovering the real problem and working together with your partner to heal them, you can tide over this.
Sexual excitement is a natural reaction to certain conditions. When those conditions are absent or inhibited, so is your natural sexual response. Sex is a great barometer for telling you how well your relationship is working, and when it needs more attention.
Most sexual problems are just symptoms of problems in other areas of the relationship. The real problem always lies in the relationship, and not in the bed. If you try to hide or suppress the problems or weaknesses in your relationship, they will emerge in bed. Yes, many things could be suggested to create more excitement in the sex life, but they will not work. Sex is just a mirror of the rest of your relationship.
https://www.bonobology.com/13-things-we-all-dont-do-in-bed-and-thus-miss-out-on-great-sex/