Because everyone deserves a happy ending!
When you got married, it was the happiest day of your life. That you got someone to share your life with; your happiness and pains were not yours alone. You had someone to talk to all day long, and your life was changed for better.
But then, the reality struck. Things got complicated. And love was lost. Every discussion was turned into an argument. And small things turned into big fights. It became difficult to even spend one day with each other. Doesn't matter whether it was an arranged marriage or love marriage! Loving and living is different.
One fine day, you decided to get a divorce. Mutually. Or probably, one of you had taken the initiative. Whatever it was, divorce is sometimes the only option because it helps you come out of hell.
And then, it took years to get the divorce. It probably took a long time – the court battles, the settlement etc. But finally, you are out of it!
You are out of the worst phase of your life. Now is the time to celebrate. Talk to your ex-spouse and request them to meet you over. Ask them to depart on a happy note. As there are good memories, some good moments and now that you are done with the bad side, why not celebrate the good times that you guys had together.
As you are going to begin a new, beautiful phase of your life, it demands celebration. A rocking dance party, a whole lot of Vodka shots (do you like it?) and the food that you love.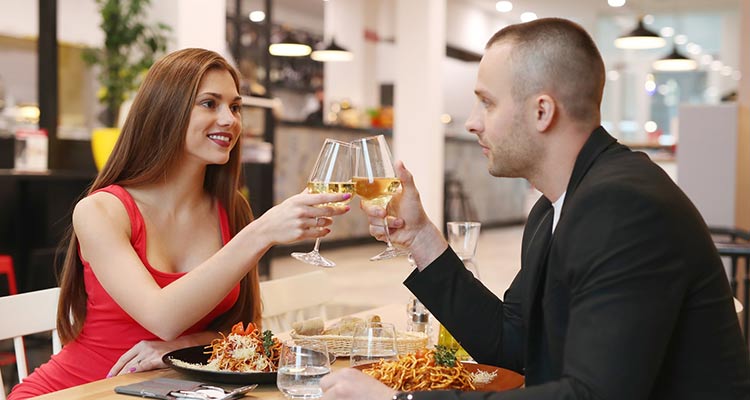 It begins this way. You are your ex-spouse are sitting on a table in a restaurant talking about the great moments you guys had. Start counting the good things and relive them. Recall the naughty times and the great chemistry you enjoyed. Recall everything that comes under the category 'happy' and establish the mood. Don't touch the controversial topic even once.
Once the mood is established, order the food and drinks you and your spouse loved. Talk about the positive things and enjoy the time. Keep the bitter side part. And when you guys depart, wish each other luck.
However, if you are a party type, go to the DJ night and dance to your heart's content. Get drunk and lose yourself on the floor. Make sure your ex-spouse does the same! Post that, you should bid each other good bye with a happy heart!
So, this was the way of celebrating with your ex-spouse present at the occasion. And this is the best way.
However, if you wish to celebrate without your ex-spouse, you need to invite your best friends and well-wishers for a grand divorce party that you are going to throw. Now, like any other party, choose a location that you love, wear a dress that you love and order a menu that you love. And make sure that you part like wild and crazy because that's how you should begin a new life. One of my friends recently got a divorce (I talked to him and he told me not to reveal the identity), and he straight went to the Himalayan Base, before he headed to Europe for the trip of a lifetime.
Life is beyond marriage and divorce. Life is beautiful irrespective of 'what's going in your life.' Did you get my point? Whatever the fuck is going through your life, you can still be at peace with yourself. It's about perception.
Let's come back to the celebration! Now the question is – why is celebration important? When it's a matter of sadness and suffering, why should we celebrate? Since it's a matter of suffering and sadness, we should celebrate, because we need to overcome those two horrible words. Because we don't want to be bitter, we need to celebrate. Because, we don't want to be despondent we want to celebrate. Because life is celebration and we have just closed a bad chapter, so we deserve to celebrate!
The most important part, which I personally think is that, people should not depart on a bitter note. Because everyone deserves a 'happy ending.'
Thank you for reading the article. Stay tuned for more such interesting stories.