They met when he was 31 and she was 27. He was an engineer with an MS from the US and she had a postgraduate degree in psychology. They decided to get married four years later. He was from an average middle-class family. She was from a wealthy and cultured middle-class family.
She'd said several times that she wasn't interested in getting married and the traditional married life wouldn't suit her.
She'd never cooked in her life. Not made a cup of tea or knew how to start the gas stove. But she was articulate and socially responsible. She had a strong command over English. She was working in one of the leading organisations of India that worked with women's empowerment and liberation.
He appreciated the work she was doing. Their food choices and outdoor pursuits aligned well. Their four years together had ups and downs (essentially due to her aggressive nature of arguing). He felt that getting married to her was better than not getting married to her. Hence, he proposed and she agreed.
No going back
There was always an element of doubt in their decision. But once the wedding ball is in motion, it's very hard to stop it.
The first year of marriage went by with some highs and some lows. The highs were usually when they were travelling away from home or attended social gatherings. The lows mainly consisted of things at home. For him, life at home after marriage was similar to the eight years he had lived with roommates away from home.
She was living away from her parents for the first time, as she had never worked outside of Mumbai or lived or managed things alone.
She decided to not change her lifestyle and continued living and working the way she had always done. This meant she didn't take on any real responsibilities of running the house (they live close to his parents' house which has a cook for both meals). She'd said that she'd start cooking if he did too, but with the current arrangement, there's no action on that front, and therefore not much housework, either.
Related reading: Male victimisation in Indian society
Having lived alone for several years of his working life, he was used to paying the rent. Hence, when they moved into their own 1BHK house in a good Mumbai suburb, he paid the full rent.
There was never a discussion to split the expenses of running the house.
Hence, while the effort needed to run the house was not evenly split, the larger expenses were managed by only one of them, too.
At the end of 18 months of marriage, he spoke up. He asked if she would like to start splitting the rent. She refused. After another two months, he brought up the topic again, and again she said no. She later paid the electricity bill a few times, about Rs 500 or so each month.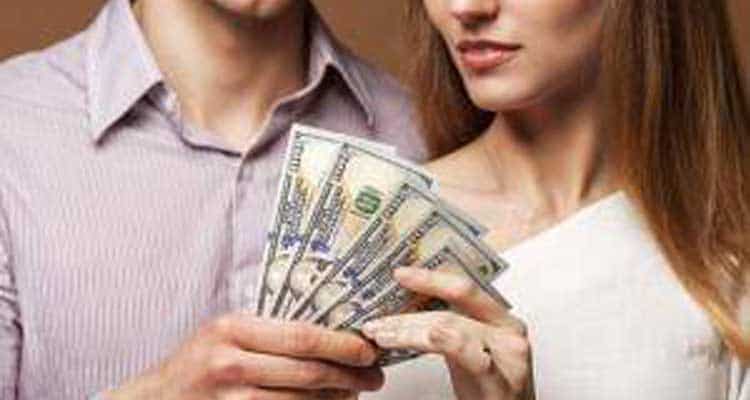 Will you share?
Three months after raising the topic for the first time, he decided to ask one final time. He said that otherwise they'd have to give up the place and start living separately. Then she paid part of the rent for two months. They have no joint account, not having registered their marriage.
Related reading: Men can be harassed and abused in a marriage too
Her first response was that she'd get a stay order if he tried to give up their flat. She said she had consulted a friend (who practices law in the Mumbai High Court) and that it was HER RIGHT to live in a matrimonial home.
One of the first things she did when their marriage got bumpy was to find out all of her legal rights.
She also talked of getting alimony from him, if he considered living separately.
For an urban couple who have had an equal education and equal opportunities to earn and live a good life – why are the matrimonial rights all stacked in her favour? Why is the responsibility of footing the expenses of running a matrimonial home solely his legal obligation?
Why don't women have equal responsibilities and obligations from a legal perspective in urban areas?
Are we, as a society, giving a very raw deal to some of the men who have worked their way up their life and are now stuck in a marriage where the legal threats are leaving them helpless, especially when all our media stories and legal clauses are designed to show how oppressive men can be and why a woman needs to stand up and fight for her right? Are men getting equal rights in today's urban marriages?
https://www.bonobology.com/im-lucky-to-be-a-stay-at-home-husband-and-father-but-society-disagrees/
Proof that men still don't know what they are looking for in a woman