(As told to Shahnaaz Khan)
When the other guy was behaving badly
It was six years ago this month that my life changed forever. I was a regular 28-29 year old, living in Noida. My father being out of station, I was taking care of his shop and godown, while pursuing my MBA. The godown's owner had a son, who that day decided to sit outside my shop and eve-tease. He would stare at the women passing by, and sometimes even pass lewd comments. I objected to his behaviour and told him to stop. He replied by reminding me that I was on his property and threatened to throw us out. Seeing this behaviour, I decided to speak to his father. The old man apologised fervently and told me that his son would not bother me any more.
Related reading: How to tackle catcalling, wolf-whistling and other forms of harassment
Horrific attack
However, the man followed me all day the next day and looked very suspicious. But I decided to wait for my father to return before taking the matter any further. On the third day, I was on my father's scooter returning home after closing the shop. I saw him walking towards me with an umbrella and a bucket.
Click here to read this woman's story; she was stalked by another woman and it was terrifying.
The next moment he threw the contents of the bucket at me. I lost balance and fell. It took me a moment to realise that it was not water – it was acid.
Click here to read about why the Indian man is always scared for his girlfriend or wife.
It took me a moment to realise that it was not water – it was acid.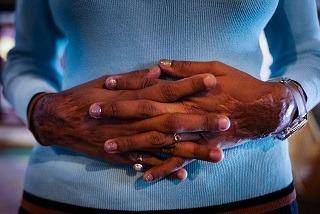 My eyes, face, head, ears, all started to burn. My brother who had come to get me home started to scream and ask passers-by for help. This man then also threatened my brother saying he had another bucket and he would douse him too.
Click here to read about crimes of passion, when anger takes over the mind.
I was rushed to the nearest hospital but they did not have the capabilities to treat such a severe case. So I was shifted to a bigger hospital and underwent intense treatment for 21 days.
No fault of mine
My life was suddenly turned upside down for no fault of mine. In fact for doing the right thing. My assailant was imprisoned for 6 months, but managed to get out on bail, and is still walking free. Completely unaware of the legal battles involved and how I could get some help, I knocked at the door of many organisations and NGOs. But there were not many provisions for acid attack victims, I was told. So they'd take my number and details, only to never answer my phone again.
Click here to read about the mother of a special needs child who feels helpless.
The treatments are expensive and can go on for many years. I had to sell some property and take a loan. But the biggest hit was to my dreams and self-esteem. From being someone going about his life normally, I felt an outcast all of a sudden. Everything I had worked for till then seemed to come to a halt.
Click here to read how experts helped this woman who was sexually assaulted and depressed.
Knocking on doors for help
Where does one go from an experience like this? One that leaves scars, not just on the body, but also on your mind. Surgeries could fix the superficial. But it seemed the bigger damage lay inside and nothing could fix that. As I went door to door looking for legal guidance and asking the government for my compensation, there were times it seemed easier to give up.
Click here to read about this woman who is 40+ and has not given up on her dream of finding love.
I was an acid attack victim, and no matter how nightmarish that seemed, it was my reality. One I had to wake up and accept. As time passed, I did find those willing to help a complete stranger. They were not many, but their hearts were so big, I didn't need more. My hassles also opened my eyes to the misfortunes of others suffering a similar fate. And I realised that I could either wallow in self-pity, or I could help those around. Be the guide and support that I was looking for in my initial days.
Related reading: Sometimes we arrive at our life's purpose through marriage; like Subhadra for instance
Joy entered my life
Two years after the incident, in 2013, my life became even more joyous. There was a marriage proposal that had come my way before the attack. But afterwards I assumed no one would want to marry a disfigured face. The goodness of people can be the most beautiful surprise anyone can receive. They said that the proposal was still on the table. I asked my to-be father-in-law to come see me in the hospital and know the truth. But the family remained steadfast on their word. They said they had made a commitment and this would not come in its way. What if this had happened after the marriage? The bride's father asked.
Click here to read confessions of a woman who has been divorced twice.
And so I married my beautiful wife who has remained a huge pillar of support through my life and continues to bring so much unconditional love in it. Today, we also have a 3-year-old daughter who we both dote on.
Click here to find out more about this man who is abused by his wife and his daughter and has nowhere to go.
How does one deal with a life-changing event like this? Pick up the pieces and move on from there? I say – embrace it. Yes, I stand out as someone who had acid thrown on them. But that doesn't weaken me – it empowers me. Now I have a platform to make a difference to so many lives. Those who love you will see no difference. For my daughter, the scars on my face are no deterrent. She loves me just as much, and so does my wife.
Your fate in your hands
Don't hide yourself behind a wall of anger, or feeling sorry for yourself. Yes, what happened was neither fair nor right. But what you do after that lies in your hands.
Fight for yourself instead of waiting for someone else to.
I learnt that yes, the scars on my face needed money and doctors. But the scars inside just needed a resilient mind. And I overcame them.
One can choose to either escape reality, or emerge stronger; to be a victim, or a survivor. Whatever your gender, age, economic standing, you can make the choice that brings meaning and purpose to your life. That is bigger than letting one moment overtake everything you are and could be. And that choice is yours to make every day, for the life you want.
Love, hope and camera! Here's someone who is capturing the beautiful love stories of acid attack survivors
The Rising Threat Of Acid Attacks In India And Punishment To Deal With It
An inspiration called Mohini Gaurav Kumar and her love story!