A lot of women suffer abuse of all sorts — physical, psychological, and emotional, but in many cases they don't realize when they are in a relationship with a verbally abusive boyfriend. This may be because we have never been taught what is verbal abuse and how to identify the signs of toxicity in the relationship.
The definition of a verbally abusive relationship explains that verbal abuse involves some sort of verbal interaction that causes a person emotional harm, often prompting them to question who they are. It is a way for the abusive person to control and maintain power over another person. 
I Am In A Verbally Abusive Relationship
What is considered verbal abuse? Constant criticism, name-calling, playing the blame game, using threats and emotional blackmail and even gaslighting phrases are all verbally abusive boyfriend signs. These can start off as harmless in the name of 'teasing' and 'playing around', but you have to be aware and alert in order to identify the fine line between fun and abuse.
A verbally abusive relationship can impact a woman in ways they don't even realize and for long periods of time that can stretch on for years. It leads to some serious mental problems, many of which can even be chronic such as depression, anxiety, stress and even PTSD.
My Boyfriend Is Verbally Abusive
I was in a relationship with a verbally abusive boyfriend, and I didn't even identify the signs that were right in front of my eyes. He would humiliate me in public, make fun of the way I looked, and threatened to take away my money if I didn't comply with his demands.
I knew something was wrong and when I looked it up online; I found out that these were all verbally abusive boyfriends signs and that I needed to leave him as soon as possible. Read my story and find out for yourself how intense this form of abuse can be, and if you can, be like me, and plan your escape immediately.
Related Reading: How To Deal With Domestic Abuse During Lockdown
How I met my boyfriend
On a chilly August morning in 2010, I first stepped into the prestigious engineering college and soon the introductions began. Time flew and before the day was over, I made a group of friends and that was all that mattered to me. Soon our freshers' party was due, the only glitch in the excitement being that there was entry only for couples.
Several guys asked me to go with them but I refused. First, I did not know any guy well enough, and second, none of them interested me. So I decided to give the party a miss until I bumped into a senior who asked me to help him carry some books to the library. As a first-year student, you don't really have the option to say no and so I helped him carry the books to the third floor.
We spent about an hour or maybe even more (I totally lost track of time!) in the library, discussing our interests and hobbies. During the course of our conversation, I realized that Harris was a second-year mechanical engineering student and chivalry was his second name. I recognized all the signs a man is pursuing you, and he was definitely into me. We got along like a house on fire and now there was no way I was not going to the party.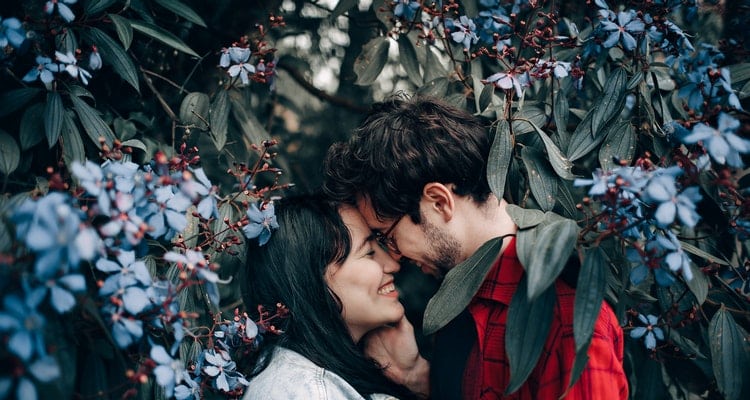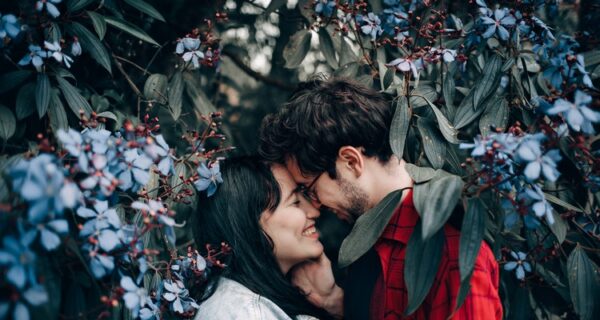 We got engaged
Over the next couple of months, the more we interacted, the more we realized how compatible we were, and then on 2nd December 2010, Harris proposed to me! It was one of the most beautiful days of my life. I wanted to let the whole world know how lucky I was to have him.
We did have fights like any normal couple, but the make-up sessions made those trivial fights totally worth it. At that point in our relationship, never once did I think or suspect that my boyfriend is verbally abusive. I was crazy in love.
Related Reading: 10 Signs You Need To Break Off Your Engagement
His true nature began to unfold
Sadly, the initial honeymoon phase of our relationship started wearing off. From a secure confident man, Harris began turning into a possessive control freak. By now, I was viewing myself through his eyes. I would only do things that he would approve of and the strong, independent gal that I was became a thing of the past.
Verbal abuse followed by a couple of apologies was routine and I accepted all of it just because I did not want to lose him. This relationship meant the world to me, and so forgiving him was never really a task. I tried talking things out with him and telling him how much he meant to me.
I did my best to tell him that his anger bouts were detrimental for our relationship, but all in vain. I can still picture that scene in the college library, where we both met after our classes were over for the day. I cupped his face in my hands and said, "Harris, why can't we be like our earlier days? You know you mean the world to me." He replied, "You do what I say and I will never fight with you. Stop questioning me!" He went on to say, "If I am angry with you, then you deserve it."
I had ignored all the previous signs a relationship needs to end, but this conversation was the final straw. We were two independent individuals who got into a relationship because we effortlessly brought out the best in each other. I was not going to sit around and take this verbal abuse in a relationship.
I put an end to things
Harris no longer wanted the girl he fell in love with, but a puppet, and hence with a heavy heart I told him, "Harris, I guess it's best we part ways." To my surprise, he didn't put up a fight. With the way things had been going, I expected him to raise his hand or show any other sign of physical abuse. But he didn't. All he did was shake his head and take away my ring.
That day I sat alone in the library for hours. I sat in the same place where Harris and I first spoke. With tears rolling down I had realized that I just lost a part of myself. From the amazing moments we spent together, to him becoming an evil monster, all the time we spent together kept playing back in my mind.
Though the pain of losing him was too much to bear, somewhere deep down I knew that I'd done the right thing. I knew how to be a happy woman, without the help of any man. It was now time to bond again with my friends and family, the people who I know will always be there, and help me get over a verbally abusive boyfriend and relationship. Without their support, I don't think I would have been able to.
Now I have matured as an adult and take more sensible decisions. I don't think I will ever hate Harris; he will always hold a special place in my heart. However, now I will never fall for someone like him, because this time around I will value my happiness and individuality a little more. I will value it enough to isolate myself the first time someone verbally or physically degrades me.
FAQs
1. What are the side effects of verbal abuse?
Prolonged anxiety, depression, PTSD, stress and constant self-doubt and depreciation.
2. Is verbal abuse a crime?
If verbal assault causes someone a recognized mental illness, you can be charged with an assault occasioning bodily harm.
5 Signs Of Emotional Abuse You Should Watch Out For Warns Therapist