My gang of girlfriends who give me a venting place
"Guys! My petrol tank went dry and Spiderman spouse came to the rescue with a Mirinda bottle full of petrol. What is a cold drink bottle doing in my house though? Who bought that on the sly?" Thus, I declared on my WhatsApp group of woman friends, mentally preening.
"Didn't you just crib a few days ago that the men in your life, particularly the spouse, doesn't care for you? Eat dung now."
The phrase did not really alarm me because back in those days 'eat dung' was yet to become a real thing.
"On whose side are you?" I asked, seriously miffed at my girlfriends. This was unfair. This was my virtual panghat, my safe environment where I could vent without being judged. Yet, the righteous group of women on my WhatsApp group did not hesitate to stop me when they noticed I was not appreciating the good thing that I had.
Related reading: Here is why her girl gang's vacation wasn't different from her outings with hubby
No holds barred with my girlfriends
Speaking of WhatsApp groups, I am on several such groups made of only women. My school friends, my blog friends, the family group, the office group and then friends without any grouping. These are individual girlfriends with whom one may speak of their deepest, darkest secrets; like how we ate up the last slice of cake and we are not even sorry, dieting notwithstanding, or how we wickedly let the man sleep in the children's room so we could hog the entire bed to ourselves; or like how we felt super-liberated for that one night that we were in a different city, albeit on work.
Girlfriends, I have discovered, rock, or rather, are our rock – the rock that holds us together when we are down in the dumps, or pissed with our family, particularly the spouse. They hear us out when we want to rant yet gently but firmly remind us of the good in our spouse, especially when we genuinely believe that we could have married better!
They help us channel our immense energy which we like to expend on several kinds of blah; like a sale at M&S, whether we ought to choose the Clark's pumps or Hush Puppies sandals, which jewellery is a better buy, or which churidaar matches the kurta in question, or simply to plan, "Let's all wear green attire today. Just like that."
If not for girlfriends, there would have been no community saree wearing pacts, no village to raise our children, no girls' night out and no friends to watch our back or strap and certainly no going to ladies-rooms as a group.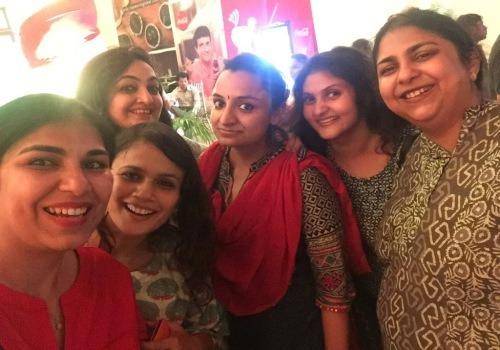 Related reading: 7 things a girl should do with her bestie before getting married
They make my marriage stronger too
I honestly believe that having girlfriends makes a marriage stronger. We have so much to talk about and dwell upon and not everything can be discussed with the spouse who has perfected the art of nodding and humming or hawing at the right intervals to appear interested in the knowledge we spew. One needs an equal partner in gossip and that is where the girlfriends come in.
One needs an equal partner in gossip and that is where the girlfriends come in.
We can spend long nights just chatting and yet we would never run out of topics. We would have come back from a long lunch date, yet we would be chatting on WhatsApp because we would have forgotten to discuss matters of supreme importance during the long lunch date. And, whom would one reach out to for going shopping, online or otherwise, if not for girlfriends?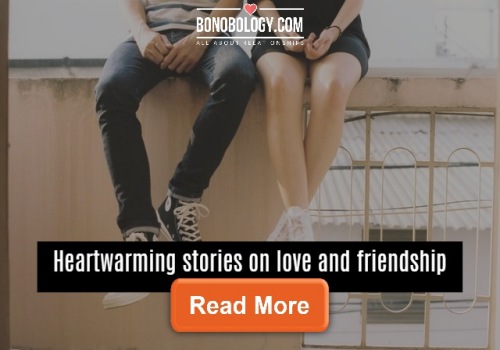 A view into the future and our consciences too
I have learnt that age does not matter as far as girlfriends are concerned. Our girl gang has women in age groups that span four decades and not once have we felt the incongruity of the motley group of women who have become soul sisters. If nothing else, it expands our world-view and gives us a peek both into our past and into the future as we learn of women's and marriage issues across life stages. We are each other's conscience keepers and remind one another to not to be a bitch when a given situation becomes relevant for us.
Girlfriends are our safe haven where we can rant without being judged and can vent without needing to spend a fortune in therapy. They are our 3 am friends and even better if they live across time zones, because then they are our all-time friends. They make us see the good bits of our marriage, which we may have overlooked or may have chosen to ignore in a fit of anger.
So step out women, go for that girls' night out, take that all women's trip you have been meaning to or simply pick up the phone and speak to the girlfriend whose calls you have been missing for so many months.
Save<Save<