Does love or being-in-love have an expiry date? While shopping in malls, we do the due diligence before we pick up perishables. Is there anything in the phrase 'love you forever' or is this a myth perpetrated by poets and songwriters?
I am now 57 years old and on many a quiet evening, I muse over the many 'loves' I have indulged in and those that withered away.
Women never forget; every single event, moment, and nuance, they cherish in the recesses of their memory.
Many of my young students claim to prefer to stick with 'one-night-stands'; it's a vaccine against the agony, the angst and the yearning that long-term relationships bring. So, it's like candy pop – quickly taste the flavoured stick and move on. In fact, 'move on' is a favoured mantra of the millennial. Not so in my days – we stuck like leeches to our men and love stories and were mostly in love with the idea of being in love.

Love at first sight
I met Karna in the first few weeks of my MBA course. I was 20, and since people who had work experience in the industry could also be students, I guessed he was around 25 years. A typically Mallu face and moustache, of medium height, he carried an energetic aura. However, he didn't have an accent, having studied in Mumbai, and earned my respect because he was a gold medallist from a Regional Engineering College. It was love at first sight for me. It was RSL – or the opportunity for a Regular Sex Life for him.
We were both in the hostels of Symbiosis, 37 years ago. We were very self-disciplined. Though the two hostels faced each other and had only a tennis court in between, no girl or boy sought to breach the code of propriety. But, when a predator has tasted blood, he yearns for his next kill and the taste of divine meat. This is what is said about jungle beasts and serial killers. We were all prowling beasts in lambs clothing. Even then, men only wanted 'to get into her panties' and all women wanted was to 'fall in love and marry the man of her dreams'.
It began with flirting
One Monday morning, I was up early and decided to have a bread-omelette and chai in the campus canteen. I had draped a pale lavender starched cotton Lucknowi-chikankari sari and wore my dark, glossy, hip-length hair loose. My large kohl-lined eyes looked like I was stoned.
I was heading towards the canteen, when I saw him at the door with a couple of classmates all puffing away at cigarettes. I spotted Karna, and he beamed a thousand suns' smile, and tapped his cheek. He mimed that I should give him a peck on the cheek. I flirted back, and mimed back that he should shave his weekend shadow away. The initial affectionate connect soon grew into a raging storm of desire for more, in me.
I made my move
On the Saturdays that we had fewer lectures, we usually gathered at a guy's flat to indulge in beer and a home-cooked meal. There were 11 guys and me. I was the only girl from the hostel, and unlike other female classmates who all lived with their parents, I was footloose and fancy-free. I was in my black jeans and striped T-shirt, stretched out on the carpet with my head on Karna's lap. When the guys went out shopping for chicken and veggies, I leaned up, cupped my hands to his ears and whispered, "I want to go to bed with you, if you are OK with it, no strings attached". He chuckled and ruffled my hair. Looking back, that was a very cheesy and lame pickup line, methinks.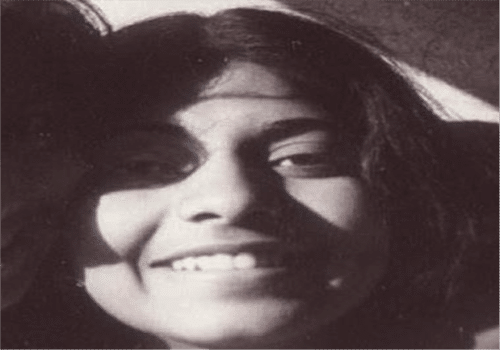 So we shacked up
A week later he flashed a bronze coloured key, and said that he'd procured a place to 'shack up'. Thus began our sex life sans love, to the records of the Rolling Stones, Eagles, Simon and Garfunkel and Alice Cooper. He was a good lover and I was astonished at what ecstasies I could reach with the Big 'O'. That is a fatal hook.
A man who can make a woman have an orgasm, in my case multiple ones, with no other aid, has her for life.
No man can hope to have had such a golden arrangement fall into his lap. I failed to keep up my end of the deal – I fell in love – like a bag of potatoes! Ouch! And it hurt. I even suspected that I was turning bipolar; one moment, I'd be in the seventh heaven in his arms, and the next, in the pits of despair when I saw him talk to anyone else. I once told him I was jealous of the fag in his mouth that he was dragging a deep blue smoke into his lungs with. Crazy times, ups and downs, but it went on for 8 long years.
Through all the years
This fiasco started in July of 1980, and we frolicked all through our 2-year MBA course and went on through different career paths until late 1989 – through his infidelities and my heartbreaks, and a devastating abortion, hopes for a life with Karna, rejecting suitors from the arranged marriage market. He finally married a beautiful girl from his own community, and moved to Bahrain. It broke my heart a final time.
Related reading: When I found my teenage crush on social media
I went from marriage to being a widow for 21 long years, and even dared to be a cougar.
Love flitted and floated, like flotsam and jetsam in the ocean, until I decided celibacy suited me the best, kept me sane. I still dream of Karna; I should have stopped being in love with him.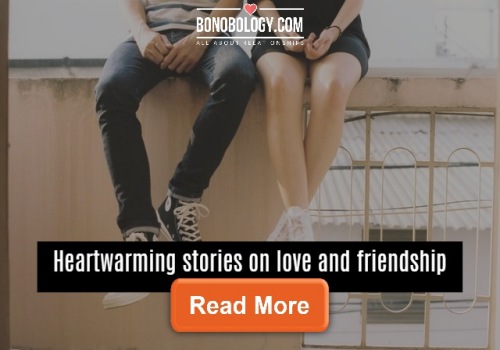 Shouldn't love have had an expiry date? And just have disintegrated into ashes or waveforms, or whatever?
Do you often check out your ex? We have a quiz that you can take to see if this means that you will cheat on your current partner. Take the Quiz and find out.
https://www.bonobology.com/happily-married-yet-falling-in-love/
A Girl Who Lost Her Virginity To A Married Man Shares Her Experience