On August 22, 2017, the Supreme Court of India passed a historic judgement on the issue of Triple Talaq in one sitting, within the Indian Muslim community. By a majority of 3:2 the practice was struck down as unconstitutional and Parliament was asked to legislate on it. This method of divorcing one's wife is illegal in many Islamic countries, including Pakistan. Yet, it's continued to be practiced in India in barbaric ways such as saying talaq thrice on the phone, or even WhatsApp. The judgement is a victory for Muslim women, lifting the spectre of this dangling sword from their heads.
Triple talaq verdict: 'It's Eid for Muslim women in country' https://t.co/TK2hh38avS

— TOI India (@TOIIndiaNews) August 22, 2017
August 1, 2019 proved to be an even greater victory for Muslim women in India because President Ram Nath Kovind gave his assent to the Triple Talaq Bill, which makes giving instant oral triple talaq a criminal offense with provisions of jail term of up to three years.
I have known the spectre of Triple Talaq from the day I was born
And I have felt that spectre close enough. Finally I feel free, I feel I can breathe. And I can hear my mother somewhere in heaven breathe too. Throughout her 30-year-long married life, my father hung that sword over her head. "Listen to me or I will divorce you", "All it takes is saying it thrice".
And along the tumultuous path of their marriage and his anger issues, he even uttered it a few times. And left my hapless mother in shambles.
Because he would come around and say that it was said in anger and he didn't mean it. Till the next time he got angry. Then she was attacked for still being there after he had already divorced her. Where was a simple, not-so-educated housewife and mother of three daughters supposed to go? So she stayed, bearing the trauma of her beloved religion hanging her out to dry.
He said talaq during her chemotherapy
Her daughters grew up to finally get her out of this torture when he yelled talaq thrice during her chemotherapy.<
She died a broken-hearted woman, crying about how easy it was to erase three decades with three words.
And there are many more like her, spread across the community, discarded because of how easy it is. Their identities erased and lives destroyed, trying to start again. Where did that leave the young independent girls of our community? The ones that had seen a close one suffer and the frailty of what society calls the sombre institution of marriage. A joke really, for most of us.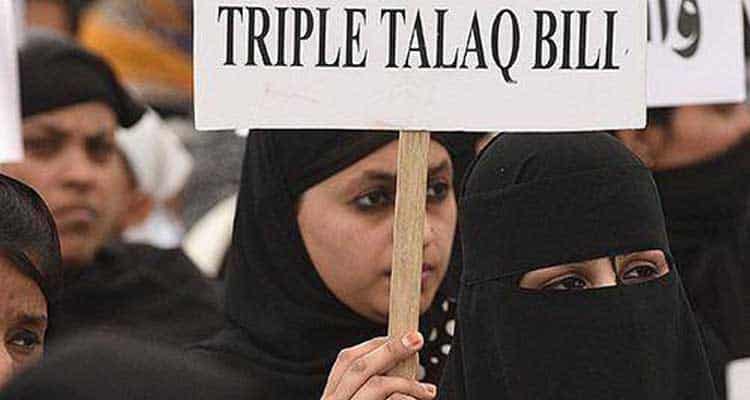 Related reading: I believe in me
I remember discussing it with my girlfriends. How can we get into this union when it seems so easy for one party to get out? At the slightest provocation, or perhaps just a mood swing? I couldn't bear to live with the fear, so I decided not to live with it at all. Better safe than sorry. Because when I'm thrown out on the road on the whims and fancies of my husband, society will ask me for answers. What did you do wrong? Were you not good enough? Could you not keep your husband happy? The constant judgement of this world is bound to take its toll sooner or later.
Because of Triple Talaq I became afraid to commit
And that is how I went about my love life. Till my mid-20s I thought commitment phobia was just the rebellion of my years. Why marry so soon when life has so much to offer? My generation of women could finally spread their wings with the wind of our mothers' sacrifices lifting us. It's not that I didn't meet nice men. That is what perplexed me.
But the moment they mentioned marriage, I would panic. It was only after my mother's demise that I understood the weight of my baggage. It was of countless women and many centuries.
One that was infinite and thus unseen. I was in a serious relationship. But once again when marriage talks began, so did my exit plan.
Is it fair to judge a man by what other men have done? Or to deny him my love because of an archaic practice? Perhaps you'll say that marriage is about taking risks, things can always go wrong. But it shouldn't be about bartering your dignity. Yes, things can go wrong, but not to the extent where I can be discarded like that. Landing on a pile of worthlessness that will suck you in. So I ask you. Is it fair to be in a marriage where all the power lies with one person? To be denied your presence in their life based on their whims and fancies? I'm willing to dive in with all I have. But is it fair to ask me to without a parachute or a safety net?
Related reading: Why I can have no closure
Today I got my safety net
Today my land's highest court has given me that safety net. So I can choose to fly, to take the leap without constant worry of abandonment.
The baggage is lifted, the shroud of fear gone. The sword now hangs not at my throat, but in my armour, giving me the strength to love and laugh, knowing that no matter what the future holds, my dignity will be intact.
That as a wife, I will never be reduced to those three words in someone's life.