Before I wrote this piece, I re-watched the trailer of OK Jaanu, another 'millennial love story' (has it become a sub-genre of its own? First Befikre, now this!) releasing on January 13, 2017. Leaving the unimaginative title aside for a while, let's look at the teaser objectively. What does it tell you?
– A boy and a girl are attracted to each other and want to live together before they fly off to pursue their respective careers. Love or commitment doesn't figure in their scheme of things.
– An old uncle-ji to whom they confess their feelings (or lack of them) doesn't understand the rationale.
– The couple has lots of fun and sex.
– The couple is about to break up because they love their careers more than they like each other.
– They have more fun and more sex.
– They don't fret over tiny problems like love, 'coz hey, 'Figure out karlenge'.
Frankly, the trailer gives you a distinct feeling of déjà vu. Primarily because the live-in theme is not revolutionary anymore, the intimate scenes do not evoke a hawww reaction and the 'carefree love' idea was explored just a few weeks ago in the much-derided Befikre.
Related reading: Here's what men want in bedroom, and no it's not what you think!
So what's new in this 'millennial romance' that is a scene-to-scene remake of the Mani Ratnam-directed Tamil blockbuster OK Kanmani (OKK)?
Nothing, really.
OKK was refreshing (though many critics called it one of Ratnam's weakest) because it was unique to the cultural milieu it was set in. A Tamilian couple settled in Mumbai, leading pretty much the same lifestyle that a regular millennial in any metro would, was a different idea for Tollywood. Also, it had Ratnam's deliciously refined touch, AR Rahman's energetic music and the lead pair, Dulquer Salman and Nithya Menen's incredible chemistry working for it. Ratnam had beautifully juxtaposed an older couple's love story running parallel to that of the young lovers, almost as if to give the latter a lesson in relationships.
Don't get me wrong, OK Jaanu might be an interesting watch too, given that Shaad Ali, who had faithfully remade Ratnam's Alai Payuthey as Saathiya, is at the helm here.
But these are the very factors that make one wonder if OK Jaanu will be as relevant for a new audience as it was for Tollywood. Socially and culturally, cinema in the South is far more conservative than Bollywood, at least as far as portrayal of sexual relationships is concerned. For instance, a Piku where an independent working girl has no qualms in admitting 'sex is a need' would be a rarity in Tollywood. As would a Pink or Befikre. Given this background, OKK was a daring story told with a light touch.
Of course, this is in sharp contrast with off-screen mores. Chennai, Bangalore or Kochi may have as many live-in relationships as Mumbai or Delhi. Neighbours and society down South may sneer at them as intensely as they do up North. And young lovers may be as bindaas or confused (whichever way you look at it) about commitment as anywhere else in India.
But cinema below the Vindhyas is still rather chaste compared to Bollywood, where physical intimacy, live-in relationships and pre-marital sex have become commonplace.
OKK was also a convenient film. The couple lives in Mumbai, that at least has an image of being 'liberal'. So they were far away from so-called conservative Chennai. It's similar to Aditya Chopra taking the Befikre pair to Paris, probably because he couldn't have shown his carefree lovers making out on Chowpatty beach.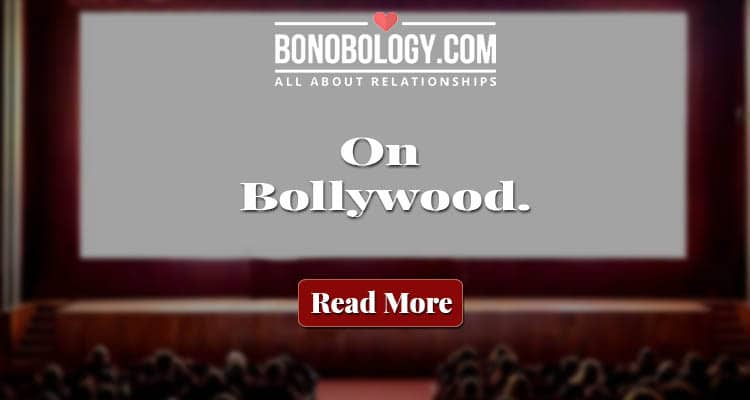 However, for all its boldness, OKK didn't really push the envelope. The film ended with the lovers tying the knot, lending their relationship the sanctity of marriage. They didn't fall in attraction with anyone else and they didn't decide to postpone marriage to after they had settled in their careers. They didn't wait to judge if they would love each other even if they were apart.
Related reading: Deepika Padukone and the art of being cool with your ex
Real life is different. So many couples hook up and break up as and when it is convenient. In 2016, living-in may not be such a big deal for them as it's made out to be on screen. So can OK Jaanu tweak the source material a bit and treat us to something different? No prizes for guessing that one! After all, 'happily ever after' is what we want to see – whether in Mumbai or Chennai, Tollywood or Bollywood!
Watch the trailer here before you catch the movie in the theaters!<