Women fashion tips are always changing. Something that is new today might be obsolete tomorrow. But there are also some trends that are timeless and keep making comebacks now and again. For example, the latest 90s shoulder bag that has made a comeback in fashion tips for women 2021. You can see every trendy woman around the block strutting around in one. From pastels to shades of brown, this shoulder bag is an important addition to trending fashion for women.
Trending Fashion For Women
To make oneself look fitter or prettier always comes at a cost. Be it the hard work-out to lose those extra pounds or sustaining that beautiful smile despite the deadly high heels, women, at times, go through whatever it takes to stand out and shine.
In the past, there have been horrendous fashion trends like Crinolines, Foot Binding, Neck rings or the Arsenic dress, the trends back then were not only harmful to health but have even proved fatal. The things women do for fashion when they are fashion conscious!
While good sense prevailed and these practices were stopped, even today, there are trends that are extremely uncomfortable and painful to women. Over the years, we have learnt a lot. One of the biggest women fashion tips is that a woman should essentially dress like herself.
So we want to keep the pressure off! Every woman should embrace a style that is unique to her taste and personality instead of always adhering to the rules of trending fashion for women. But there are some fashion tips for women that are universal and commonly seen.
While they can make you look fab, they are not exactly the most ideal or comfortable. Women's fashion is very nuanced and we tell you how. Here are some good old women fashion tips and their pros and cons:
1. Skinny jeans
Not only is it hard to find the perfect pair, but there is also a good chance you won't be able to enter into one after it is washed. Yet, they are perfect for any occasion and still one of the biggest women fashion trends. The struggle of getting into one is just the tip of the iceberg. Skinny jeans became a huge hit after the fashionistas highlighted the size factor and women were almost hypnotized by it. If you're dressing up for a first date, this is the easiest pick!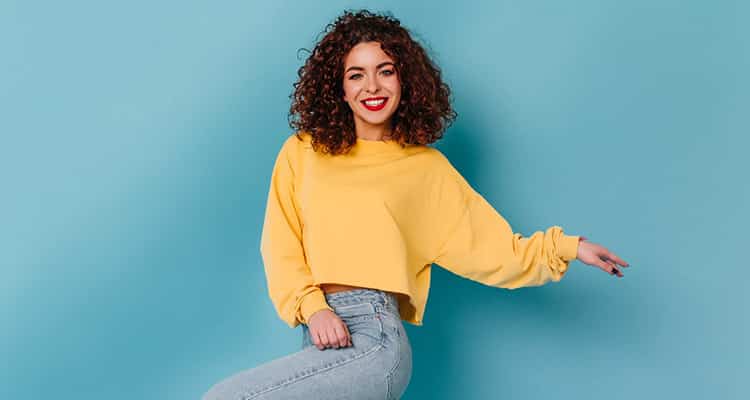 Everyone wanted to be a 'Small' size and some even squeezed themselves into a smaller size, which ended up making them look fuller than before. Skinny jeans are not just visually painful on someone who does not have the right body for it, but also, women who do have the figure for it, face long-term problems. It is extremely tight around the waist, hips and thighs which can affect the blood circulation in those areas, eventually causing muscle pain.
2. The comeback of corsets
Corsets have been a fashion accessory since the 16th century. They have been used to mold the body in a certain shape for years together. It had become a regular accessory for most European and British women in the 18th century. Originally worn as an undergarment, today corsets are styled as an outer garment too. While they undoubtedly give your body an hourglass figure, they are very painful to wear and once worn can be very uncomfortable.
This one of the fashion tips for women 2021 that can be literally stifling. It is difficult to breathe in them and many women have fainted thanks to these body shapers. Another reason to avoid them is that they put a lot of pressure on internal organs like lungs, causing breathing problems. Corsets were worn with the belief that they change the body shape permanently to make it slimmer; however, there is no proof of this.
Related Reading: 10 Outfits For First Date – What To Wear On a First Date [Expert Advice]
3. Strutting around in high heels
High heels have been the one accessory every woman loves. Short women think it's a blessing and women who are naturally tall also like to flaunt them as they are very chic and add to the style quotient. Models and actresses walk wearing these beauties for hours together without once showing how much they actually hurt.
Wearing heels not only shifts your body weight towards the ball of the foot, it majorly misaligns the whole skeleton if worn every day for longer periods, ultimately causing back pain, leg pain and hip pain. Plus there is always that fear of tripping publicly!
That's why one of our women fashion tips is that you invest in a pair of silicon gel pads that make walking around in heels more comfortable and absorb some of the pressure from the feet.
4. Timelessly sexy thongs
One of the fashion tips for women is to definitely invest in a good pair of thongs. Thong is basically underwear or a swimsuit which is generally preferred by women as it does not show a pant line on your bottom wear.
Apart from this one advantage though, thongs do have many negatives. They are sexy, stylish but also a breeding ground for infections! Besides, they are known to cause irritation to the skin and are completely useless during periods. If you must wear one, do so judiciously. Perhaps, save them for occasions where you want to spice up things with your beau or are going out with the intention of getting laid.
Related Reading: 7 sexy things women do that turn guys on
5. Shapewear to the rescue
Another life-saver in the fashion world, shapewear is worn by celebrities to flaunt their perfectly toned bodies just a little bit more. Shapewear helps to give a toned look to your body by compressing all the flab and making it temporarily invisible. It also smoothens any unwanted lines of undergarments. While it can save you from body shaming and feeling conscious, it comes with its share of problems.
Wearing it for longer periods has horrible effects like acid reflux, compression of internal organs and not to mention – gas! Eww! No, thank you!
6. Strapless bras
Strapless bras are a blessing when women want to wear an off-shoulder top or a dress with a revealing neckline. It truly is a wardrobe essential. There are clear straps as an alternative too but they are not as much fun. While strapless bras help you maintain the style quotient of your outfit, it is no piece of cake wearing one without being conscious all the time.
Well, this is just one of the more difficult things women do for fashion. Firstly, they fail at the basic functioning of supporting the breasts, and secondly, they keep slipping south. So, next time you decide to wear one, make sure your hands are free to pull these babies up every now and then.
7. Bold sequins
Sequins are those pretty, glittery, shiny things that make you look like a twinkling star. Sequins are ideal to wear for a party or any glamorous evening. It is loved by celebrities and common Jane equally. But everyone who wears sequins has the same complaint – the itch. They may look trendy but they itch badly wherever they come in contact with the skin. But as long as you look impressive, who cares?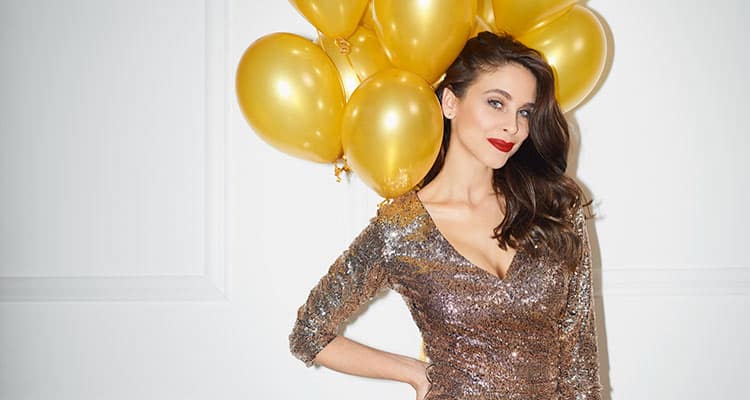 Nothing good comes easy in life. And the same goes for good looks. Dressing up is an important part of our personality as it conveys a lot about us. If you have a body that can carry off a thong, go for it! Life is too short to not wear high heels for those special evenings. The rest of the days, relax in your PJ's while you scroll through what's next in this painful but pretty world of fashion.
FAQs
1. How can women improve their fashion sense?
There are many norms and women fashion tips that can help a woman up her style game. However, we want to reiterate that following these is not essential. If one is fond of fashion, then yes why not. But if one is comfortable trying their own styles, that is perfect too.
2. How can a woman be stylish?
A woman can be stylish by understanding which women fashion trends are right for her. Not everything suits everyone. True style is all about understanding what fits with your body, personality and makes you feel more confident and sexy.
3. What are the current trends in women's fashion?
There are many. Corsets have just made a comeback. Wide legged jeans are also very in right now and sneakers are all the rage among young ladies!
21 Best Real Silk Robes To Add Luxury To Your Morning Routine