Lingerie is not the only sex-wear out there
I would never think twice about what I am going to wear for sex. The clothes got to go off, right? But for those, who like to put in some effort, sex wear is naturally the right way to spice it up.
Sex wear is what makes you feel sexy from the inside and from the outside. It is more of a feeling than it is a question of fun. There are certain pieces in a woman's wardrobe that should be simply kept for 'fun times'. Whether it is a slinky red robe under which you go total commando and flash to get the sexy mood on, or a revealing secretary's outfit that your partner absolutely loves – sex-wear should make you feel sexier.
Here's what few women had to reveal about their favourite sex-wear.
1. Sexy saree
"Something about a cotton saree turns my husband crazy. I don't really wear saree much but when I do, I am bound to see some puppy eyed pleading from my husband – you know what."

Indian men do find women irresistible draped in a saree. No matter what the occasion, women in sarees have a fancy way of turning men on. Some say it is the prospect of bare skin under one layer of a pallu that turns men on.
Read more: 20 fun things to do after a breakup!

Read more: This is what the teacher did when her student fell in love with her
2. Hot gym wear
"The whole booty is accentuated in my gym pants. So I am back from the gym, all sweaty and hair tied up in a ponytail, and my husband gives me this 'Come hither' look. At first I thought it's disgusting but according to my husband my pheromones are the best after a workout. He does eye me a lot whenever I am squatting or working out around him. Gym clothes are definitely my sex-wear."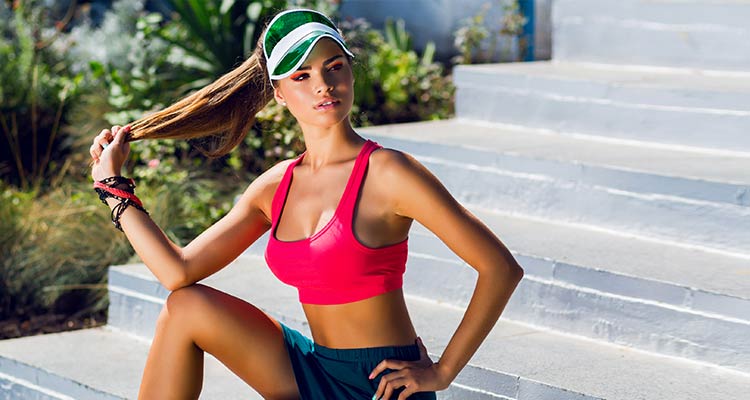 3. Comfortable T-shirt
"I like comfortable clothes. My girlfriend likes it when I walk around in her T-Shirts with no bra. That is my regular wear actually. Every time I step out of the shower and melt into one of her T-shirts, that's it for my girlfriend. She finds it sexy, so I obviously feel sexy too."
4. Skimpy lingerie
"My collection of skimpy lingerie. And I have got like 30 of them. I have lacy ones, baby-dolls, corsets, thongs, G-strings, lacy robes, you name it. When we are in a mood or when I want to get him in a mood, these skimpy pieces work like a charm. The more skin it shows, the sexier I feel."
5. Nipple tapes
"Nipple tapes are my favourite sex wear. That teamed up with a red panty and thigh-high boots. Nothing else came close to being my favourite after this."