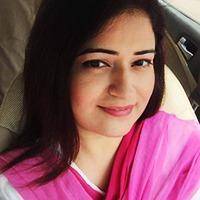 Women's Mental Health Consultant
Neha Anand has been working as a psychotherapist and consultant counsellor since 2010 when she started her own psychological and well-being centre named Psycho-Care, Lucknow.
She is a counselling psychologist at NLP, a Hypnotherapy Master Practitioner and an Advanced Life Coach. She also received the Outstanding Women Achievers Award, 2018 by FICCI FLO.
Book a video session with our counsellors using Skype, Whatsapp or Google Hangout from the convenience of your home in English or Hindi.
[gravityform id="21″]
*Note: For transactions in USD/AUD/GBP/Euro/CAD,etc., kindly use PayPal.
*If you want to directly book with us please leave a message on this number: + 6351042881. We will get back to you within 24 hours.