You both have been working in the same office for 3 years. Obviously, a bit of friendship grew with your colleagues. All of you share precious hours of chit-chatting with each other, eating meals together, poking fun, and teasing one another. And all these make the work front more fun-filled. Certainly, you never wanted the work area to be dull and monotonous rather wanted it to be engaging so that you feel that spark to work with delight. Hopefully, you got that easy-to-go ambiance and that is all because of your friendly co-workers.
Like next week you have to attend the reception of one of your co-workers. And you know it will be a great day. But you are a bit perplexed about what to get for him. It is because though you work together still you need to maintain courtesy and formality. So here will share a list of gifts you should never give to co-workers. And from that, you can figure out what sort of gifts to buy for your co-workers.
1. Personal Care Items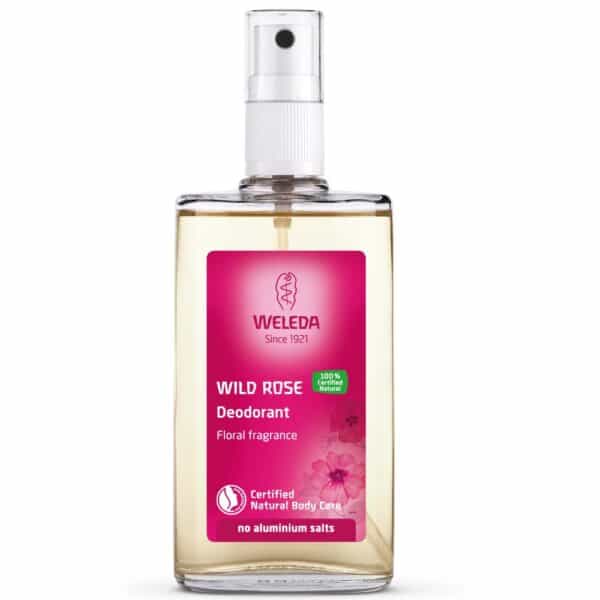 Though you spend half of the time in the office and your co-workers become your second family, you still need to maintain that line of dignity when it comes to gifts. Like last time you cannot repeat the mistake of buying a personal care item for her. It was a terrible mistake indeed.
You still remember how she unfolded the gift box with lots of excitement on her face and eventually she found Weleda Wild Rose 24h Deodorant Spray. She instantly assumed that you smell her every day and are probably gifting a scent to make her more pleasing to you! Ewwww. So the whole idea was a flop from your end.
From then onwards you decided never to give any personal care essential to any colleagues. You just want to stay away from toothbrushes, shaving kits, and other personal items so that other co-workers won't get the opportunity to laugh out loud anymore. The funniest part was that they thought you were having a relationship with that female co-worker but in reality, it was not so therefore certainly it was a mixed feeling that you got that day.
2.Intimate Clothing
Honestly, friends love to gift intimate clothing to each other and it is a kind of funny gesture that friends like to do. But it would be a mistake when you buy that same intimate clothing for your next cubicle co-worker. There is a tradition of gifting presents to colleagues before Christmas. Naturally, you also received oodles of presents from colleagues last year. But you thought to unpack them once you reach home.
After getting fresh with your favourite cappuccino you started to unwrap the box and while doing so all of a sudden you saw a box of intimate clothing. And it was Avidlove Lingerie for Women Sexy Bra and Panty Set.
Seriously you were like totally grounded when you saw the gift. But you cajoled a bit because the gift though seemed a useful one still you should not have received that one from your colleague actually. And the most intriguing part was how did he come to know about which size would fit you exactly. It literally made you feel embarrassed, still, you thought not to open up with this gift idea to anyone because anyone who would hear would seriously laugh at this. So you made it a point that it would better not to gift any intimate care items to anyone, especially to co-workers.
3.Demeaning Gifts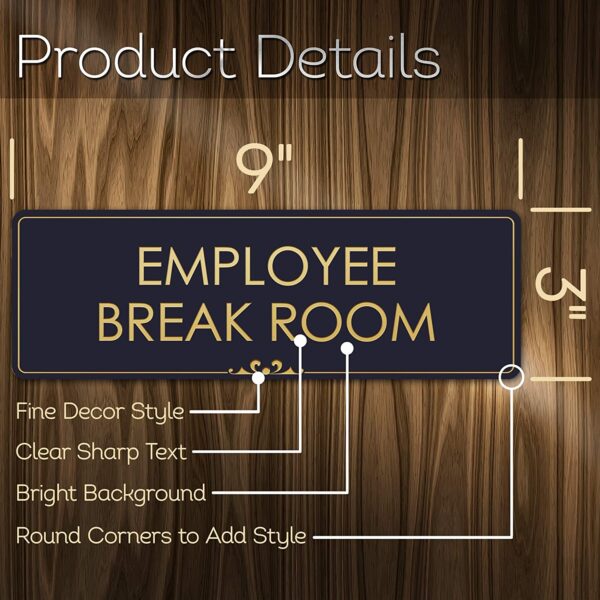 By nature, he is a jolly person he loves to catch up jokes and spend hours cracking jokes. He is one of your endearing colleagues. This year on his birthday you thought to boost his fun-filled spirits with some caricature gift. But you were kind of shocked when the whole idea turned out to be a blunder.
Talking of the gift let's elaborate on that it was caricature frame. The frame was crafted from aluminum and the glass together gave a classy look. But the write up actually drained your effort as it said "break room employees".
Seriously the moment you handed over this gift to him, he was in a state of shock. It was because though he loved to be friends with you still he was your boss. So it was a lesson for you to never gift something like that. Honestly, it came like a bang on your face when your boss unboxed it in front of other colleagues. The moment he opened he just laughed and laughed followed by a series of other laughter and whispering.
4. Cash In Hand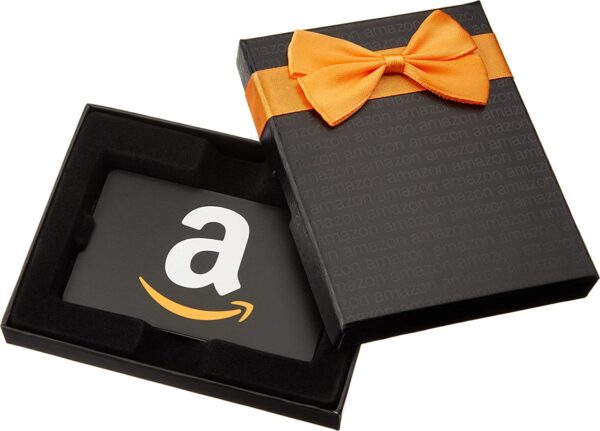 This month you joined a new office so as a new employee you are unknown to the parties and treats that go on in your new office every month. The day you joined immediately the next day, when you stepped into the office you heard of that one of your colleagues had a birthday on that particular day. Undoubtedly you were a bit confused because you did not carry any gift with you. To save your face, you just slipped your hand inside your pocket and took out some cash and placed that into the hand of the birthday boy.
It was hilarious because all of the other colleagues were looking just like they had fallen from the sky. The funniest part was that you were unknown to the amount. That means when you took out the money from your pocket you did not know the number. It was bizarre from your end, especially as a new employee. Later you thought that to be on the safe side, the verbal wish was enough.
And to add more to that wish you would have arranged something else as a gift like online gift cards so that the person can fetch desirable things online with that gift card. Anyway, the past is past and from now on you have made it clear to yourself that you will gift no more money or cash as a gift for any colleague.
5. Flowers
Friends often call you a chocolate boy and somewhat this complement pleases your heart. And because of this heartfelt compliments from girls these days you also love to spend more time in front of the mirror. And you got a habit of presenting flowers to those girls on their birthdays. Without thinking much you did the same thing last week. There was a birthday party for one of your colleagues, and she was a female co-worker. So after searching through lots of portals you decided to gift her a bouquet. But you made one mistake instead of taking any other flower by chance you selected rose.
Then when you handed over the rose to her lots of curious eyes started to roll over and they were seriously trying to figure out what was going on between you and her. The girl felt so awkward to receive that from you. Then a senior co-worker of you suggested that gifting a plant won't attract eyes like it does when you gift roses to someone. He advised that from next time if you want to gift flower or something like that simply choose two or three-tier bamboo plants.
Good thing, it is considered the harbinger of good destiny and wisdom. Moreover, you can stay away from conveying such wrong romantic messages, especially in your professional front.
6. Adult Gift Items
Sharing the same workspace for a long time helps you befriend your colleagues. Such great bonding gives you a fallacy that you can behave anyway as you want. You get this wrong idea that you can give any item you want to gift the person. Well, the thing is not true actually. It is because whatever the relationship is and especially when the person is your colleague, respect has to be there. So gifts selection has to be choosy and picked.
But you did a hilarious thing last year on one of your co-worker's reception. Instead of brainstorming on the gifts, you decided to gift him an adult item. You picked an adult book from a reputed online store. It was by Tamara L Adams. However, that was an unexpected mistake you did. You were sure that your colleague would have laughed at your stupidity.
But from then on you have learned that gifting this kind of item to your colleague at the workplace is not permitted by law. It's not about the adult books, any items that overtly convey an illicit message that to be avoided for sure.
7. Religious Gifts
You are an open-minded person by nature. That is why you always respect other viewpoints when it comes to religion. And the same thing you expect from others as well. With such a liberal thought you attended the anniversary of your colleague and presented her a Roman Table cross gift. The gift portrayed motivating words and encouraging thoughts.
Though you thought that this item would enhance the look of the home and this decorative piece would add glamour to the shelf. But the next day when you went to the office and all of the other colleagues were discussing their gifts.
You were like completely mouth shut because your gift was inappropriate for the occasion. Indeed the gift may not be well embraced by her because it symbolizes a specific religion in particular. Quite true that such a gifting idea is a blunder because the person might feel offended. At the back of her mind, she might also think that you wanted to demean her religion. Unknowingly you created a mess though you apologized to her for your inadvertent attempt. Still, you decided never to gift religious gifts to any coworkers.
8. Political Gift Items
You have an ardent interest in politics and you like to quote political headlines. But at times you are in a soup at the office, when you start political debates. But your heart knows how excited you get by adding fuel to the fire because raging other colleagues and knowing their viewpoints in different political agendas gives you fun.
But you still remember the day when you gifted a politics-oriented gift to your nearest co-worker. You presented him with a Donald Trump face mask toilet brush. It was yellow-colored with an inbuilt scrubber and an additional holder for storing the brush.
Seriously it was a blunder because the other colleague whom you gifted holds neutral views about politics so this was not the congenial choice for him. Other co-workers who were invited as well too hurled at you because of such a gift. Therefore you decided it is not worth to gift any political items to your colleague because it may create a glitch in your relationship and might cost you a lot.
9. Expensive Jewellery Gift
Your friends often comment that you have this nature of showing off to others. You like to flaunt things and especially you like to hear convincing compliments by getting expensive gifts for invitations. But there are times in life when expensive gifts can create puddles for you. Something similar happened to you last week. You had to attend the marriage ceremony of your coworker. And you thought that taking a monogrammed pendant from the brand U7.
The pendant size was decent and it has a complementary chain as well. The entire gift looked sophisticated. But the irony was that the moment you opened the box and presented that to your co-worker, the other colleagues started to tell you that you gave such a costly gift just to show off others.
Though the words did not affect you much then but later you thought that it would be better not to gift anything expensive to your colleagues. It was pretty better to give any pocket watch instead of that. The fun element was you splurged a lot but instead of getting pleasing compliments, you came back home with unpleasant feedback.
10. Self-help Book
Working in an office is altogether a different experience, too many colleagues and each one of different mindset creates a colorful canvass. One more interesting part is the gossip that female colleagues love to do anyhow. It is something to watch on how they spend hours waiting for someone to spill the beans.
But at times you also become an integral voice of those gossips but when it comes to lecturing someone you try to stand out from the crowd. Sometimes you seriously laugh at your mischief. But you turned out to be real mischief last day when you purposely brought a self-help book for one of your co-workers who always takes the first seat when it comes to gossip.
Talking about the book it was "get out of your head" by Jenne Allen. The book was a real blunder because of the tagline which said to wash off the toxic thoughts from the mind. Though you have gifted her this book you should not have honestly. It was because of that book, the next day when you went to the office that a female colleague stopped to get into any talking terms with you. So you have seriously learned whoever the colleague is whether male or female it is better not to present any self-help book.
11. Gifts That Won't Be Useful To Them
The office is the second home of any employee because you have to spend the biggest chunk of the day with your co-workers. Therefore interaction teaches you what one likes and dislikes. But you are among those who love to work on your own and do not show much interest in others. It was because of this habit last year at the reception of your co-worker you purchased the wrong gift.
As said that you are not that kind of person who loves to research others. Now because of that habit, you brought a set of classy champagne flute glasses from the brand Elixir. The mind-boggling glasses are the perfect concoction of sophistication and luxury. But it was not the idyllic one for a person who and her entire is a non-drinker.
Thus, you picked up a lesson that never gives useless gifts to co-workers. Before purchasing make sure that you have a detailed idea of the person and about the likings as well. Hence make sure from next time you should choose more mindfully and for that, you have to be more watchful as well.
12.Group gift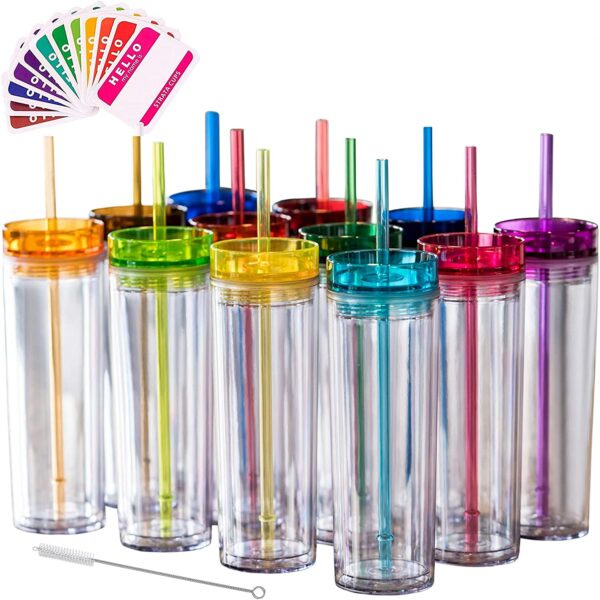 For the last two years, you have been working in an office as an engineer so you get lots of opportunities to get an invitation. But there were days when you have to attend the birthdays of two colleagues together. And those were tough days because you need to attend both the places on the same day. Though you love to do that because you are a real foodie. So to you, more invitations means more fried and diverse foods.
Now let's come to one such known invitation, where you attended the party without any gift. Both of your colleagues have birthdays on the same day and both of them worked with you so you thought that instead of buying the gift individually you will get group gifts for them. It was a mistake and you did so because you were unsure.
Coming to the group gift, it was a pack of 24 multicoloured acrylic sleek tumblers from the well-known brand Strata cup. Honestly, the very next day when you wished again and handed over the group gift to both of your colleagues they were like not so impressed with this gesture. To be very honest, you should not have done that because birthdays are on the same day but they are different individuals so you cannot measure them in the same way. That day you learned that the same size never fits all. So you decided to say a big no to group gifts to any colleague.
13. Holiday gift vouchers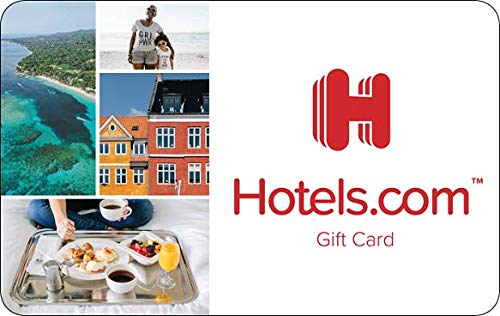 You always stay confused when it comes to selecting a particular gift for your co-workers. You are never sure what would be the right one for them. And so each time when you get an invitation from the office before purchasing the gift you try to get reassurance from your friend whether the gift is correct or not. If they send a green signal then you think that yes it is cool. But yesterday the thing was different. You had to attend the marriage reception of your colleague. And in a jiffy, you forgot to recheck whether the gift was perfect or not. So what you did you got an excursion voucher for your co-worker.
Today in the office that voucher was the topic of discussion as other colleagues who also attended the reception said that the excursion voucher was not the right idea. It is because the co-worker might love somewhere else to go so the holiday gift voucher was a real flop. You were a bit depressed because you spend money on something and thought it is a fruitful gift idea. However, from this day you chose to gift any kind of gifts that should be easy and not too complicated especially no holiday voucher gifts for colleagues.
Well, these are the lists of gifts you should never give to co-workers. However, to make the course easy we have enlisted a few dos for you. Follow that at once so that you can stay on the safe side of the game when it comes to buying gifts for colleagues.
Do's to follow while buying gifts for co-workers
The first unpenned rule for an employee is to interact with other co-workers. once you do that you will come to know more about the person. Honestly office etiquette's have to be there and it matters a lot. If you are a fresh one to your company then instead of sticking to your cubicle as the senior ones for gift ideas so that you learn the rule of gifting your co-workers.
Do spend within the budget
Spending after an office employee does not always mean that you are getting the gift for the co-worker. It can be your boss as well. So if you think to get a gift for him make sure that you don't buy something extravagant. That means going out of your way and straining your pocket because it would look like you are trying to flatter your boss. And that gesture won't be taken positively by others. So stay away from over splurging.
Bring comfortable gifts at all
Though you are co-workers and friends on the same note. But you need to maintain that unsaid social rule, whenever you are buying any gift ensure that you should not buy anything inappropriate that would make the person feel uncomfortable. Keep it in mind that no personal or intimate gift should be there in your cart. Instead, you should go neutral always.
Be thoughtful with the gift
Here we won't like to say much but the only message is that you need to be thoughtful with the gift you buy for your co-worker. Not just buy any random item instead of that gift something that will show courtesy and will make the person feel appreciated.
Though you are not in the mood to celebrate any event in the office or visit the invitation of your colleague. Don't just opt out of the event. To be an active part of the celebration, you can bring any items like handmade cake, or cookies for all of your co-workers.
Final say
Hopefully, this article will turn out to be a real savior for those who still have doubts regarding gifts you should never give to co-workers. To select the right gift follow our list of gifts and garner the idea of what you should always avoid. In the meantime, don't forget to revise the do's section as well for a briefing on how to select the gift for your co-worker.