I've had too many girlfriends tell me how they want to embark on a solo trip to unexplored locales. They seem to have taken Kangana's Queen character way too seriously. The boys, on the other hand, keep making elaborate plans to hit the beach. I'm not sure if they'll ever get over the Dil Chahta Hai effect; in this life at least.
But if you ask me, I wouldn't want go anywhere without my husband. No, we ain't one of those annoying couples who pack each others' bags, sign up for couple spa treatments and feed each other out of the same plate. We're just two people who are destined to venture into the wilderness together. And it's the adrenaline rush in rapids, warm sand between our toes, shells in a myriad shapes and sizes, warm sun on our arms, exotic herbs in the outdoor bath, blanket of stars over our tent and ribbons of mist in lush green meadows that invisibly binds us.
How to tell if he's The One
When Shekhar asked me if I'd marry him three years back, I didn't know if he was the one. "Marriage is one of the most important decisions of your life and you must take your time till you're ready for it," I heard a slew of editors heading ultra-glam lifestyle magazines and websites screaming in the background. Having said that, I also knew that when it came to zeroing in on my Mr Darcy, no number of expensive coffees and romantic dinners were going to help. I needed someone who could effortlessly make his way in through the complex maze of my heart while untangling its delicate knots.
I was always one of those girls who thought that knowing a guy had more to do about spending time with him – eating at themed cafes and spending the weekends in bed watching Netflix, chugging beer and making out till one of us had to get out and refill the popcorn. This tried and tested theory lasted till my mid 20s. And then it finally dawned upon me that I needed something solid to eliminate my inherent indecisiveness. "I'll find a good man on the top of a mountain," I promised myself. And so I did. I met the man of my dreams on a Himalayan trek and since then, there was no looking back.
Related reading: 5 ways to tell your best friend that you are falling in love with him
Exploring the country and each other
Our journeys include the scenic splendour of Kausani, the quaint village of Kasol replete with reggae bars, bakeries and cheap guesthouses, the picturesque McLeod Ganj, the residence of His Holiness the 14th Dalai Lama, the emerald landscape of Coorg, sprawling hills of Pachmarhi and unexplored villages in Maharashtra, among others.
Unlike most couples who'd probably spend a fortune on booking a luxurious room, Shekhar and I prefer to check into a comfortable homestay. There have also been times we've spent the night travelling from one place to the other to save a day. And trust me, it was all worth it. That way, we could afford to have more holidays.
Our bags might not contain designer swimwear or sunglasses, but they are equipped with hydration packs to avoid buying plastic bottles, binocs to spot exotic birds and of course, dry shampoo.
Related reading: In search of Mr/Ms Right…again and again
Seeing the real person
All thanks to our beautiful escapades, I know my man minus the façade. And well, he has seen me sans makeup and the body mist too – not to mention the sunburnt face and unkempt hair. We have held hands tightly though unpredictable weather conditions, stomach-churning roads and insurmountable summits. For us, love isn't just about clinging amidst snowy woods. It's more about fetching wood with fellow travellers and warming ourselves before the bonfire, it's about me reading the recipe and he cooking for everyone at the end of a long journey, also me knowing when he wants his drink shaken, and when he wants it stirred.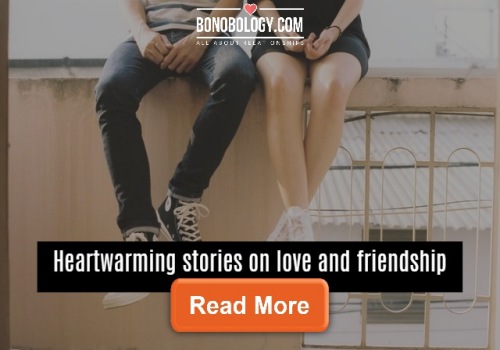 I've seen my partner treat the people around him and the environment with immense love. Although I keep complaining about how he never wipes my tears, I've seen him extend a compassionate hand to people less fortunate than us.
Although I keep complaining about how he never wipes my tears, I've seen him extend a compassionate hand to people less fortunate than us.
You see, happiness isn't always about buying the high-end model of a luxury car or travelling to foreign countries. It is about appreciating the little gifts of life – be it taking a nap in a lush green meadow, stargazing on a moonless night or drinking a steaming cup of ginger tea while adoring a poetic sunset. And it is only when you look forward to these small things that you know you two are meant to be… together.
Save<Save<