Moushumi Chatterjee, star of yesteryears, is familiar even to youngsters today as Piku's maternal aunt in the movie of the same name. We talked to her about her marriage and advice to young couples
How did you meet your husband? Was it a love marriage?
I was doing my first film, Balika Badhu. My father-in-law, Hemant Kumar, was the music director. Jayanta had come there. He was going around with some other girl at that time. My father-in-law decided that we would get married. My aunt was in the last stage of cancer and wanted to see me married because I was the last girl in my family. When Jayanta found out that his father wanted him to marry me, he saw me and ditched the other girl. He did not know what he was in for (laughs). I got married when I was a minor. I did not complete my 10th standard. I came to Bombay with my dollhouse and my dog. Dahej mein hum yeh laye the. My father-in-law became both my father and my mother, taking my side in any arguments I had with his son.
After all these years, what is it that you value most in Jayanta?
After all these years, it is a matter of habit. I value him because he does not criticise me for anything at all. He is helpful to others. He does a lot of charity. Jayanta had tremendous faith in me. Despite everything, he cares for me, and that is his support. And he is a family-oriented man. There were times when I was not there for the children, but he was there.
My husband is a very simple man. He is a happy-go-lucky kind of person, without tension in life.
Related reading: Husband's faith and support let a new mother pursue writing
Do you take his opinion about your work?
Well! He never interfered before or now in my work. My father-in-law was my guide.
Not everybody would allow their wife to work in films after marriage, particularly in those days. How did your family react to it?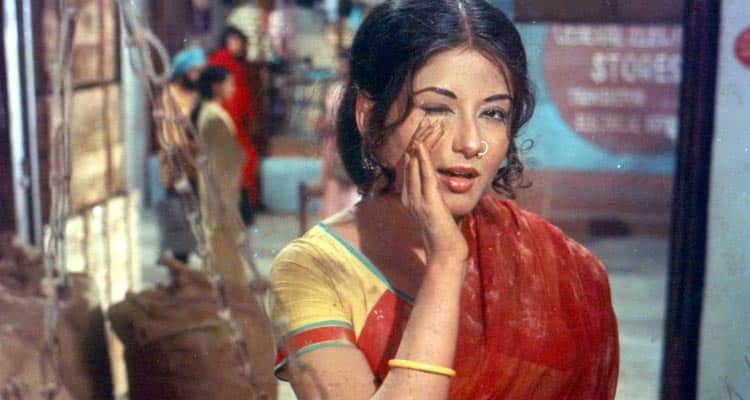 Well, my parents were a little upset. My husband did not say anything, maybe because he was not successful in his work as an actor. He thought that this would be the only way we would be independent and my other in-laws here would not interfere in our marriage. He knew me, and he would be with me. He was very protective in that sense. Many times he would drop me and pick me up from the studios. My makeup man and hairstylist worked with my father-in-law's banner Geetanjali. They were always with me. My secretary was one of my uncles-in-law, my husband's Mousaji. So, mine was a very protected life.
How did you manage to juggle work and home, kids, in-laws, being away for long shoots?
Sometimes it was too much because I did not have any relatives here other than my father-in-law and my husband. I had shooting household problems. Sometimes the maid was not there. Sometimes the cook was not there. Then I had to handle my career, my husband and then my child. Even years later, I would sometimes wake up panicking in the middle of the night, and my daughter would comfort me and remind me those days are gone. God was there. God gave me more than I deserve.
What relationship advice do you give your daughters?
I don't usually advise my daughters. But I tell them not to compare themselves with anybody else. You have to be a good human being first and then anything else. Then only you will get inner satisfaction. There will be problems. But they are not permanent. They are temporary phases. You will be able to overcome them soon.
What is your take on the institution of marriage?
For a woman, marrying the right person is not important; being the right person is more important because a woman has more strength and ability to give and take than a man. Your contribution is important.
You cannot play with marriage. Taking the vows of marriage and applying them is essential. You cannot lead your life the way you want. You are answerable to your spouse. You are responsible for his or her happiness or sorrow. You can call it a sacrifice. It is a rollercoaster ride. There will be ups and downs. One has to be understanding and patient about it. Make an effort to understand; nobody's perfect.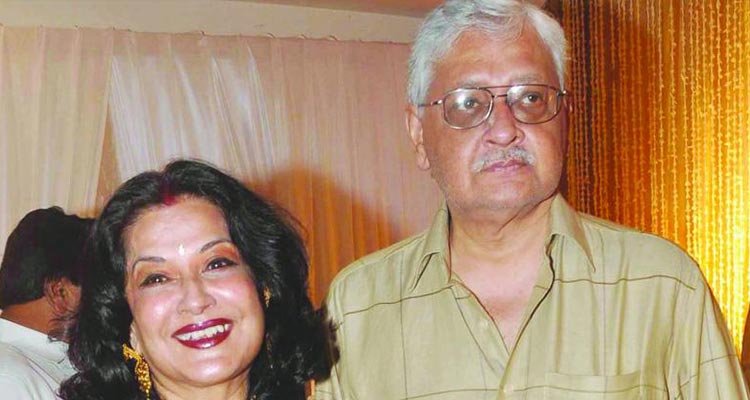 When I got married, I was told I would have a home, a vehicle, jewellery, etc. That was nonsense. Today girls already have those. They want a man or a life partner who can gel mentally with them, who will understand that there can be difficult phases. Both have to understand and compromise happily. If you do it unhappily, then it gets deposited in the bank and becomes sorrow and is painful. So create happiness; to create happiness, no one can help you. You have to help yourself.
Related reading: I'm happy to help her find herself
What are some of the challenges of marriage?
We create our challenges and problems. Nobody can come between a husband and a wife. If you create a situation, a third person takes the opportunity to spoil it more. My husband and I did not have any such problems because our bond was so strong.
We had almost a child marriage. We grew up together. Our understanding and our initial years were so healthy. We had a very strong foundation.
A song that describes your journey with your husband.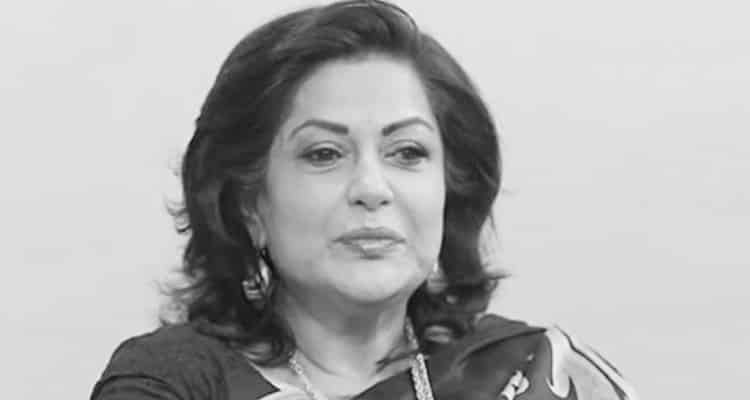 (Laughs) That's funny. You know what? When I saw my husband for the first time, I was a child. I danced in front of a senior actress once, and when Babu (Jayanta) came to the studio, she told me to do it again. The song was Hai main ka karoon Ram mujhe budhdha mil gaya…. When I think back I find it hilarious. My husband sang Mere saamne wali kursi mein ik chand ka tukda baitha hai… One song that describes our journey together is Tera mera pyaar amar…
(As said to Gayatri Rao)
https://www.bonobology.com/he-was-in-love-with-prostitute-wanted-marry-her-but-life-different-plans/
https://www.bonobology.com/women-reveal-favourite-sex-wear/
https://www.bonobology.com/how-this-hiv-positive-girl-is-positive-in-love-too/