Abhi and I met through a social networking site. Initially things were casual. He lived in a different city and I thought nothing would materialise, but the flip side of a long distance relationship is that you have enough time to connect mentally and emotionally. Abhi was an orphan from an affluent business family down south. He was lonely. He needed someone to support him, understand him and love him. Our conversations grew and we realised we had a strong connection.
Related reading: There should be lots of honesty for a long-distance relationship to work
And then Abhi was diagnosed with Stage 1 stomach cancer. That news shook us both.
Abhi was in a fragile mental state. I wanted to rush to him and hold him tight and say that I will never leave him. Abhi shared all his treatment details with me and we'd have conversations in the middle of the night whenever he felt depressed. After one cycle of chemo when he felt a little better he flew to Mumbai to meet me. He went back after a couple of days for further treatment and I kept in touch through messages.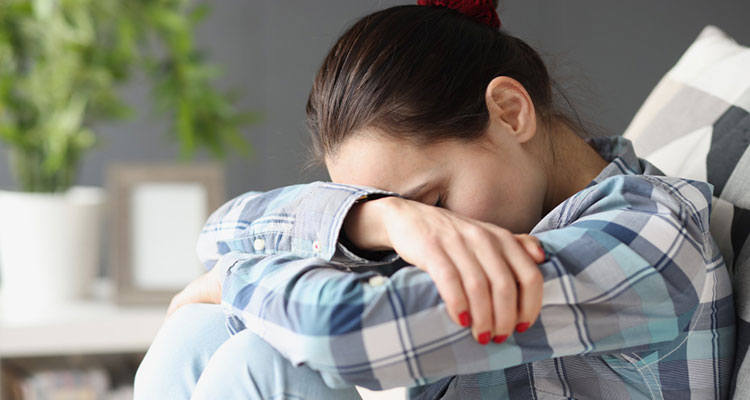 There were days when he did not respond. But I kept going, because he'd promised me that he would come back strong. We had plans for a good life.
Time passed and Abhi's messages became fewer. He stopped responding to the ones I sent, let alone sending any himself. He didn't even remember to call me on my birthday. I had begun to worry.
I tried calling him. We had a few telephonic conversations. He was in the hospital and was taking his treatment and didn't want me to see him. I did try to visit him after his treatment but he stopped me, saying that his people are too rigid and after that his communication faded away.
One September evening he called and told me that he was getting married because his family wanted him to. It was his first call in three months. I was shocked because I thought he was still under treatment, but he responded that his treatments were over so the family wanted him to go ahead with the marriage. His was an orthodox Tamil family and they would not accept any other girl. So he gave in.
I was shattered. It was beyond my comprehension how an educated adult could be forced like this. In another month's time he was married and sent me a message that he needed time to get normal and he would always be there for me and he would be a friend to me. This was another jolt.
Related reading: 10 ways to deal with heartbreak
I was having a conversation with a close friend and she pointed out that I'd changed and not for good. All this while I was suffering miserably, losing my temper for every small thing and getting upset with everything. I was being hard on myself. I asked myself, "Why am I doing this to myself? Why am I punishing myself and why am I holding on to everything that happened in my past?" It's not that I didn't try to save my love. Then why was I being so bitter to myself and to those people who will probably never leave me? Whatever happened was no one's fault; then why do I have to suffer? I suffered for five months, three in uncertainty and two in wondering why me.
I concluded that I should simply forgive him without expecting anything in return; not even sorry, not an emotion-soaked reply.
He did what he felt was right, whether it was right for us or not. I don't have to bother about it anymore. I don't have to reason it out anymore.
I had forgotten that my future is the reflection of my present and if today I lose hope in life and in myself, I will never have a better future. The last message I sent to him was that I forgave him. He sent a few messages in these two months but I haven't replied to those. He has his own life now to live.
I want to live my life, I want to go to new places, meet random people, make new friends, fall in love again and this time not with someone who will leave me. I still want to go on long aimless drives, soak in the sun, do silly spontaneous things, learn new art. I want to live. So to begin with I decided to shed the burden of my past. I will be travelling to a new country soon exploring its beauty and bringing back a great experience and starting my new year on a happy note.
If life ever brought us in front of each other, I won't recall my bitter memories, because all I care is that I had the ability to live and love and will always have it.