I kept trying Pinky's cell number but the operator said it was switched off. She had simply vanished into thin air. I had never stored her husband's cell number, so I had no other way of contacting her. So I sent her a message on Facebook, but there was no response there either. Other friends tried to contact her too, and failed. We were all surprised and hurt by her lack of communication and disappearance. Finally, we came to the conclusion that she didn't want to stay in touch with us, so we stopped trying to contact her.
Out of the blue
After two years of her sudden disappearance, one morning I got a call from her. She was the mother of a baby boy now. Pinky said that she had been with her in-laws for those two years. According to her, she was so busy with her pregnancy, baby, etc. that she couldn't take the time to call us. I accepted her excuse, hard though it was to comprehend. She was back in the city and we decided to meet soon. I wanted to celebrate her return.
"I am coming over with beer and snacks," I told her.
"Of course, I will cook a nice dinner for you," she replied.
The next Sunday evening, I went over to her place. She arranged everything so artistically. A traditional Assamese dinner was ready for me. A vase was filled with new fresh roses. She sprayed my favorite jasmine room freshener. Her husband was out to give us space. He was such a gentleman! I took out our beer bottles and snacks and she switched on the music system. Whitney Houston's fabulous voice filled the room. As we opened the beer bottles, our hearts opened up too, to share the happenings of the last two years.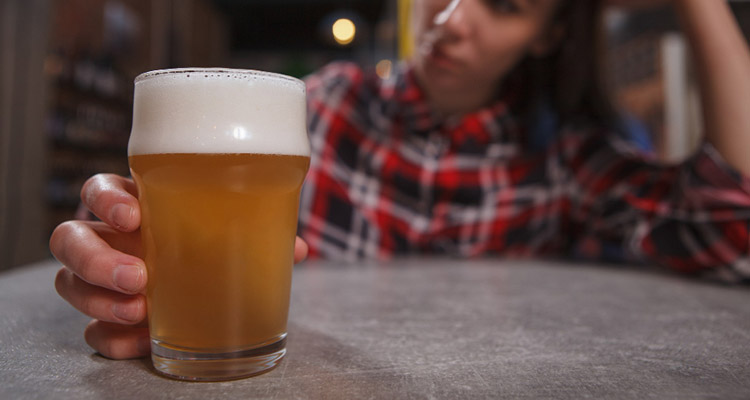 Related reading: 7 little daily habits that kill romance in a relationship
The truth came out
"It was truly so rude of you to disconnect from us for two long years," I said, after the first bottle of beer went down.
"I was broken and low," she said.
"Why? What happened? Who harmed you?" I asked
"They all were my own, my loved ones. My elder sister Sonu was having an affair with my husband. Everything was happening inside my own home." She answered in a calm voice filled with pain.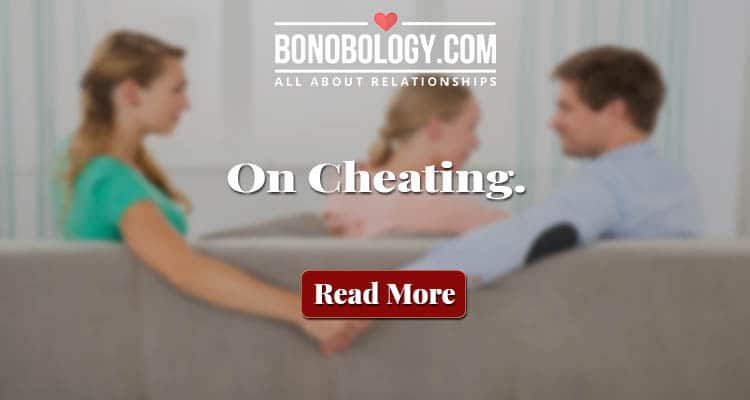 Related reading: Six reasons why married men cheat. The third reason is our favourite!
Full of forgiveness
I had no words to express my empathy for her. Pinky's elder sister Sonu, who was a divorcee with a child, had moved in with her for a while. Sonu made many mistakes in her past but Pinky didn't blame her.
"She is deprived of love and repeats her mistakes in search of love," Pinky always supported Sonu.
"My hubby apologised a hundred times and confessed all. But Sonu denied their affair entirely. Maybe she wanted to comfort me a little with her lies. It was not her intention to break my home. She was just in need of love," she said, drinking her third bottle of beer. I could feel her love for Sonu even in that most odd situation.
"I was mending my broken nest for the last two years. Often I thought of you, but how could I show you the reality of my life? I lost my dignity, my pride and felt like a loser. It took me two years to get them back. It wasn't my fault that he sought someone else. Not my mistake that I opened my home to my elder sister. But it was an opportunity to know me in a better way. In spite of everything, I still love him, care for him," she said very emotionally.
All better now
"Are you happy now?"
"I have forgiven my husband because he made a mistake. He's not a cheater by nature. He is an honest son, a good provider for my family and a good father too. I can't define him on the basis of a mistake. I still believe that he loves me."
"You have a beautiful heart," I murmured as I hugged her goodnight.
We never discussed this topic again, but our friendship is stronger than before. She is a stronger person after mending her broken heart.
Tips For Every Married Woman To Seduce Her Husband
I Can't Forget My Husband's Affair And I Feel Tormented