The highly-publicized wedding between Nick Jonas of America's favorite Jonas Brothers and Indian actress and diva Priyanka Chopra had taken the Internet by storm and the couple remains the talk of the town. Why? Because it is the love story of an older woman and a younger man. Here are some movies that delve into the younger man older woman relationships, movies you should not give a miss.
5 Movies that deal with younger man older woman relationships 
Let's face it a younger man older woman relationship is different. It is something society is waking up to but is still looked at with a lot of curiosity. But how have the movies dealt with this relationship? We tell you.
1. B.A. Pass
Based on Mohan Sikka's 2009 short story, The Railway Aunty, this 2013 Bollywood adaptation by Ajay Bahl in the form of a neo-noir erotic thriller film has received critical acclaim and appreciation among the audience worldwide.
The film explores the relationship between a recently orphaned teenage boy, Mukesh and a cougar living next door to him, Sarika.
Shilpa Shukla of Chak de India fame is convincing in her role as Sarika while Shadab Kamal as Mukesh brilliantly depicts the helplessness and vulnerability of a young man, who is forced to offer his sexual services to both men and women in order to support his orphaned sisters.
He is deceived and raped in the process.
He murders Sarika, who he believes has cheated him but later realizes to his dismay that his friend Johnny had left with his due money which Sarika had sent through him. In the end, Mukesh is left with little choice but commit suicide as the police had pointed a gun at him.
2. Cheri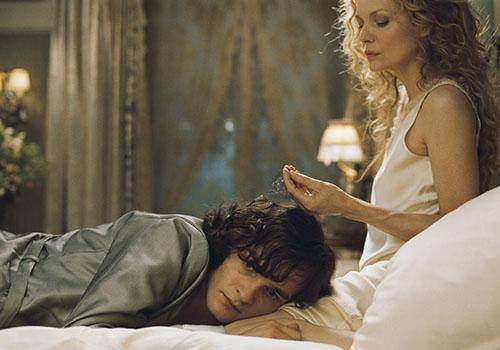 From the director of Dangerous Liaisons, Stephen Frears, this movie has been described as highly entertaining as it deals with a complex relationship between a middle-aged ex-courtesan Lea and Cheri, the teenage son of another wealthy courtesan, Fred. Lea is well-known for her beauty and for conducting successful business dealings and she has never fallen in love with any of her clients.
Even though they want to keep the affair strictly casual, Cheri and Lea end up having a six-year-long relationship. The matter becomes even more complicated when they fall in love with each other and Cheri's mother arranges to marry him off to a girl his age.
The film was selected in the competitive category at the Berlin Film Festival.
3. Ae Dil Hai Mushkil
The intricacies and pain, yet the sad comfort of being stuck in one-sided love is beautifully portrayed in this 2016 romantic drama directed by Karan Johar and starring Ranbir Kapoor, Anushka Sharma and Aishwarya Rai Bachchan in the lead roles.
Ayan Sanger, a singer who has received new-found fame (played by Ranbir) falls in love with Alizeh (Anushka) but she sees him as a good friend and does not reciprocate his advances. Ayan later gets romantically involved with Saba (Aishwarya Rai Bachchan), a divorced woman who is elder to him but she leaves him when she realizes Ayan still loves Alizeh. The popular Ghazal song Aaj Jaane Ki Zid Na Karo portrays the palpable chemistry between Ranbir and Aishwarya.
The film was nominated for several awards and won four awards for its soundtrack.
4. The Reader
This 2008 romantic drama is beautifully woven with a complex storyline and a brilliant screenplay, set in the post-genocide era in Berlin, a dark phase which perhaps haunted all of Germany.
Kate Winslet won several nominations, awards, and accolades as an illiterate woman, Hannah who turns herself in for the killing of 300 Jewish women in a burning church, followed by the evacuation of a Nazi concentration camp.
The romantic storyline which goes back to the affair of a 36-year old Hannah and 15-year old Michael (now a divorced lawyer with a daughter) is never overshadowed by the hard-hitting theme of the movie, which was dealt sensitively by the director, Stephen Daldry.
5. Wake Up Sid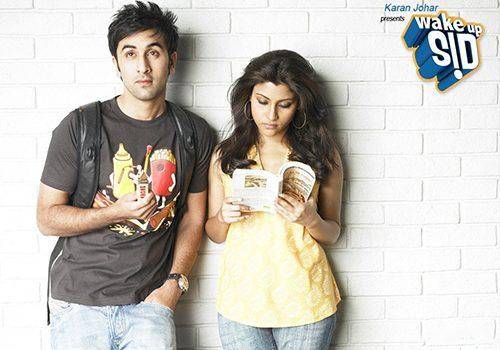 Yes, it's Ranbir Kapoor again! Wake Up Sid was a lighthearted movie touching both the genres of comedy and romance, directed by Ayan Mukherji, who happens to be a very good friend of Ranbir. It was officially released in 2009, much before Ae Dil Hai Mushkil (2016).
Ranbir is cast opposite Konkona Sen Sharma in Wake Up Sid, who is an aspiring writer and shifts to Mumbai in order to get a full-time job at a leading daily, which she eventually succeeds at. She is slightly older than Ranbir and definitely much more independent.
As the movie name suggests, Ranbir is cast as Siddharth aka Sid, who is the spoilt son of a wealthy businessman, barely studies for his exams and fails as a consequence. Wake Up Sid is about Sid finding his route to redemption by pursuing his passion for photography and becoming better with handling positions of responsibility. For a change, the movie has a happy ending as well!
These are some landmark films that broke the stereotype and made the younger man older woman relationship acceptable and lovable.
֎
5 Bollywood movies which show that a breakup isn't such a big deal