Mine was an arranged marriage. Three days before our engagement, my fiancé invited me to go shopping. I was thrilled that he'd missed me. However, he greeted me with, "I think your teeth are quite large. They look awful sometimes. Can you get braces? And it would be great if you can do this tomorrow. Please don't get me wrong. It's just that I want you to be more beautiful."
Click here to read about this husband who's life left him because of the weirdest reason.
I was taken aback. After I went back home I called and told him that I was badly hurt, to which he replied, "I can't help it. As soon I see you smiling with your teeth, my love disappears. You get the braces done, then everything will be alright." I was shocked. I pointed out that my looks would change with time; if his love was affected by my looks, he needed to rethink our relationship. We could call the wedding off. He protested and asked me not to say anything to my parents. I gave him and our relationship a second chance. This was the biggest mistake of my life.
Related Reading: 10 Questions every girl should ask before an arranged marriage.
My parents and my friends adored me. Everybody appreciated my height, my smile. I modelled in college fashion shows. I topped the board exam in English and helped a friend learn English for campus placements.
My fiancé showed his care by pointing out new shortcomings every day. "Why don't you interact with the salesmen in English when we go shopping?" "Please don't smile showing all your teeth, it looks too ugly! Try smiling with your lips closed."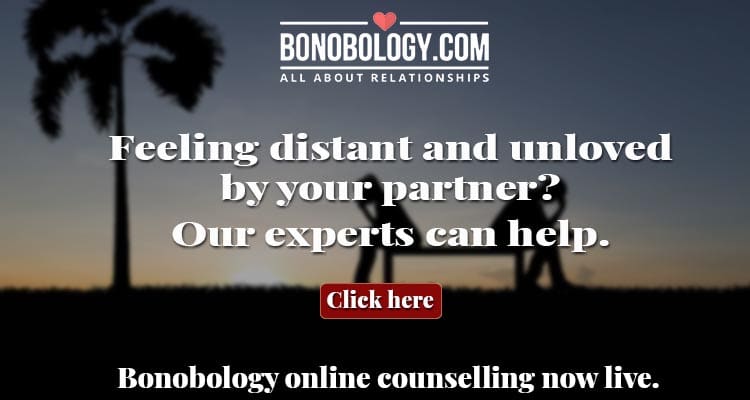 "Please join a gym to lose weight." "Please dress properly when we go out with my friends, they all dress so perfectly!" "I saw you sleeping on the train yesterday. Why does your mouth open when you sleep? It looks so disgusting!" He always added, "It's for your own good."
Related Reading: 10 signs you need to break off your engagement. 
Eventually I realised that he wasn't turning me into a better person but degrading my self-worth. But by then I had lost all my self-confidence, and couldn't take a stand and ended up marrying him.
Related reading: Why chasing after marriage is not a good idea
Our honeymoon was marked by a fight because I wouldn't get braces. The fights and arguments continued and within two months, my health started to suffer. One day I wasn't well and he asked, "Why are you so stressed? Is it because of our teeth arguments?" I nodded. He replied, "Okay, I will not repeat that issue ever again!" I felt happy until he said, "Why don't you get your braces done and end our argument forever?" I had no words left.
He would make fun of me before his friends and family ("You shouldn't feel bad. I'm your partner. I do have the right to point out something that's not good about you") but show off his love before my parents, friends and relatives.
I always gave in, as I was an emotional fool and loved him; initially, I never spoke up when I felt bad. I wanted him to realise he was hurting me. He just ignored it.
After four months of our marriage, I gathered the courage to tell him it was over. He started crying, "My ways could be wrong but my intentions are pure. Please give me one last chance to prove my love, you may leave me if I hurt you ever again." I moved on, giving him second chances and he moved on, hurting me in new ways.
Related Reading: 10 Things you should do when you are thinking about divorce. 
He'd wake me up for a glass of milk. He took my debit card away and gave me Rs 500 of my own money to spend every week, saying my salary would go towards our savings. I'd have to account for all my spending, while he got angry when I asked him once about his. So I took my card back and started using it.
Related reading: 10 reasons why Indian couples fight
As I write this today, ten months after our wedding, he's still busy looking for things I should improve. But I've moved to a different city, and started my PhD.


Karwa Chauth was the last straw. Alone and fasting, I just got a text, "Happy karwa chauth!" and a call at night, "The moon is out. You may eat now." That was enough to make me realise that I had to move on. I would never be able to improve everything and he would never stop.
Click here to read these unbelievably weird reasons used by couples for divorce.
I replied, "I want a divorce." I don't deserve anything less than a super loving husband. I gathered all my strength, explained everything to my parents, and moved out.
She stalked her ex on social media and when asked why she said…