As a Jaipur-based designer, you are known for promoting Rajasthani royal couture. A certain kind of gender specifics is associated with the male Rajasthani couture. A sort of celebrated masculinity with the pagris and long moustaches.
How do you define that kind of gender assertion with your costumes?
The signature style that I have developed is called the 'Modern Maharaja.' I have developed over a period of time something that goes hand in hand with the Rajasthani influence and its celebrated masculinity. The only tweak is that I have made the ensembles youthful so that youngsters can proudly flaunt it.
Tell us a bit about your wife – how did you meet; does she inspire your work?
My wife Preetima will start working with me soon. As of now, she is my biggest critic and I value her opinion as she has a very strong sensibility for the right look. She edits my collection when it comes to the finishing stages. Ours is a love marriage and our affair is a long Bollywood kind of story.
This was around the year 1995-96. My parents had this family business of a bakery-cum-fast food joint where I worked most of the time. She used to come down very frequently to hang out with her friends at the joint. We used to interact often. I started liking her a lot. So one day, when she was at the joint with her friends I walked up to her and asked if she would like to get into modelling. I had a photographer friend called Om Prakash and he actually was looking for a fresh face at that time. I used this as a pickup line and went up to her. She said she would like to and then I asked for her number. She said she would get back to me about this in a couple of days. But, you know, she never got back.

So when she came back the next time I asked her again. She said she was interested. I asked if she would like me to accompany her to the friend's office so they can do a look test. Again, she said she would call me and left. Again, she never got back. So on the third day when I asked again, I almost followed her to her house. She said her parents were very strict and that she would come down the next day and we could go visit the photographer. This time she kept her word and I took her to meet my friend. They talked over it and my friend asked her for her number so that he could give her feedback later. I memorised the number as she said it. While walking her home, I asked her if I could call her. She said no! I then asked would she want us to go slow and steady? She didn't quite get what I meant then. Later she went home and pondered over it. We took it slow. I then proposed to her on her birthday and she said yes.
But we still had a long way to go. Her parents found out and she was grounded. Like a typical Hindi masala movie plot, she was not allowed to go near a phone or make calls. Meanwhile, I was getting frantic. So, she then sent a message through one of her friends that she was grounded.
So, what was the issue with the parents?
Her parents were strictly against love marriage. They wanted to choose a groom for her. Another factor was that she was a Brahmin girl and I was a Punjabi boy. In those days there were no cell phones even. It used to be very difficult to stay in touch. We started dating in August. I proposed on her birthday in December. She was grounded in February. I then went to meet her father alone one day and said I was very serious about this relationship. I said I wanted to marry her and finally he agreed. So we were married in April.
Had you dated others before? Did your wife know your exes?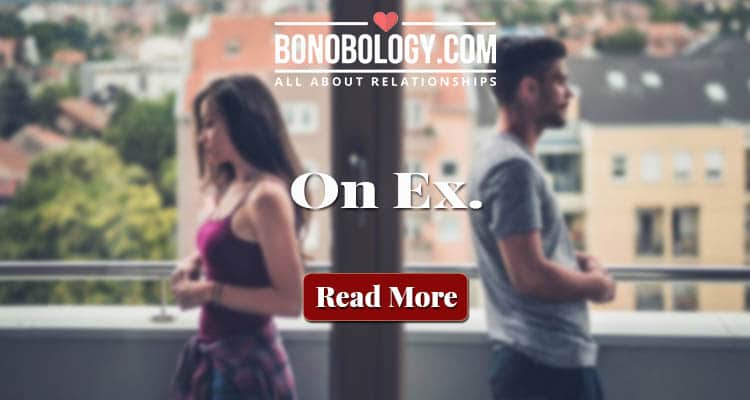 Yes, of course. I went out with quite a few girls before Preetima. I have in fact dated some of her close friends even. So, when they got to know I was seeing her, they warned her against me. They told her I would dump her sooner or later and nothing would come out of this. My wife told me about this much later. She told me she had been keeping her fingers crossed so that we would stick it out.

What is that one relationship challenge that you have braved?
You know, once you are married and the initial euphoria is over, reality sets in. All your life you are used to living alone in your quarters. Suddenly you have this new individual with whom you have to share your quarters. It is a whole new thing. I was 26 when I got married in 1998. You have to make a lot of adjustments and also compromises. Simultaneously there is a lot of fun and companionship as well. It is a walk down a road which you are going to love and hate at the same time. Sometimes your mind will tell you certain things and you will not listen to your mind, knowing fully well that what your mind says is the right thing to do. But it may not be the right thing for your relationship. These things will trouble you, but you somehow get on with it.
You said, your wife was your biggest critic. Has there been a time when you haven't handled the criticism well enough?
Yes, it happens all the time. She is a fire sign and can be very overbearing at times. We have arguments every day. But you should hear each other out. You must listen to each other. You make a comment only after you perfectly understand what your partner is saying and what you fathom works or doesn't work with her set of arguments. We constantly try to force each other's opinions on the other. But we also give each other a patient hearing and try and connect over unresolved issues.
As an adult what do you make of the institution of marriage? How has marriage affected you in terms of work?
Marriage is must, as per me. The responsibilities associated with family give an impetus to put in one's best efforts. It's also a fine balancing line as far as work and home are concerned. I am lucky that my wife and son are very supportive as I travel a lot for work.
And how does she handle your absence?
She is very good at it. She never encroaches on my space. She knows it is important for me to travel and work. She respects that and never bothers me or disturbs me. That's the best part about her! She never hounds me! And I too respect things that are important to her. I know instinctively when she wants her space. And I let her be.
How do you handle female attention? Has someone ever made a pass to you in front of your wife?
Every once in a while such things do happen. But you must know where to draw the line. Flirting is harmless. It gives a different high. But you must know where to step back. Even if I am talking to someone, I know where to draw the line. It is very clear in my head.
What is that one relationship advice you would like to give our readers?
Give a lot of space to each other. That is the most important. Also, mutual respect must stay. If it is not loved, it could be companionship. You got to figure out a reason to stay together!