Welcome to Bonobology!
A space dedicated entirely to discussions on couple relationships. A portal which offers a secure, fun and non-judgemental space to urban Indians to read about, share and to discuss their experiences in the journey of love and relationships. Reading about others who are in the same boat or learning about the challenges that other couples and singles are dealing with always helps one gain perspective and possibly helps us strengthen our own relationship along the way.
We have a huge bank of personal narratives that have come to us from Indians across the globe, which cover various facets of coupledom. The happy dizzying love, the carefree single life, heartbreak, affairs, sex and much more. To make them easy to find, they've been slotted into different categories, namely:
Also, we have with us an esteemed panel of experts (doctors, lawyers, counsellors) who answer relationship questions that come in from our readers. (He is dating all three of us but I think he loves 'me' truly!/My girlfriend caught me masturbating and left me, what do I do!/My mother in law hates me, please help!)  From time to time our experts also share articles on various subjects related to couple relationships. (Importance of the female orgasm/why you keep falling for the wrong guy/how single men and women approach love differently). You can find them all of them in our Expert Speak section.
Want to discuss something with like-minded people? (Why is women's infidelity more controversial than a man's?) Join our discussions page. Need to offload or vent? (I cheated on my wife but I love her dearly). Unburden by writing in anonymously in our confessions page. Want some light entertainment? Check out our videos, quotes and quick bites. Have a story that you'd like to share? Look no further, submit here.
What on earth does Bonobology mean?
This inspiration for the name Bonobology comes from the word 'Bonobos'. Bonobos are a species of ape whose societies know virtually no conflict. They are also the closest to humans in DNA. Hence at 'Bonobo-logy', we are attempting to provide a space that will allow couples to resolve their conflicts and be more like our closest ape cousins! Read more about Bonobos here.
TEAM BONOBOLOGY:
Founder: Raksha Bharadia

Raksha Bharadia is a multi-talented personality who is as eloquent with the mic as she is with the pen. Relationships always fascinated her, which is why she started www.bonobology.com, a ground breaking concept in India that deals with every aspect of couple relationships mainly in the urban Indian context. The site is constantly challenging perceptions and providing solutions to relationship issues. Bonobology has already published 6,000 articles, has done international collaborations and has 11,000-12,000 visitors every day. Raksha leads an all-women team who are working to make the site better and bigger. 
Based on the research that she did while launching the site, Raksha has written the book Chaos: In Romance, Sexuality and Fidelity that has been published by Rupa Publications and launched recently. 
She has already authored four more books (Available on Amazon) and edited 13 titles in the Chicken Soup For The Indian Soul series for Westland. She has been a columnist for Femina, Ahmedabad Mirror and DNA Ahmedabad and has contributed to several popular lifestyle publications in India. Her association with Star Plus started with sourcing seven stories and she ended up writing the screenplay for the show Lakhon Main Ek. Raksha has been on TedX and Josh Talks sharing her valuable experiences and in-depth knowledge about relationships in India.
Given a choice, Raksha would have loved to live out of a suitcase, but she ensures she takes off to some exotic locale whenever Bonobology gives her a small break.  You can find more about Raksha on LinkedIn.
Partner: Manu Khera

Manu Khera has over 30 years of experience in both corporate and entrepreneurial roles and takes pride in building businesses from scratch. Technology is his potion and marketing and problem solving, his passion. His innovative ideas has always ensured success for his ventures. He worked as the VP and head of Internet business at Reliance for 12 years before quitting to start Big Bang Innovations, a mobile first platform for Enterprise CRM/HRM. 
When Manu Khera is not brainstorming, you can find him sitting at his desk and jotting down his thoughts in impeccable English.
You can find more about Manu on LinkedIn.
SEO Specialist: Swati Chandok
Passionate SEO enthusiast, an avid reader, writer, a 24×7 mother,  and a growth hacker by passion. I believe in persistence and am driven by creativity and innovation. The 4 things I swear by are 'Think, Try, Analyze, Repeat'.
Social Media Strategist : Kirti S
With an experience of over 12 years, Kirti has worked with govt and corporate clients on building their brands with social media. A creative writer by passion, she hopes to write a book someday.
Tech Support: Krushang Shah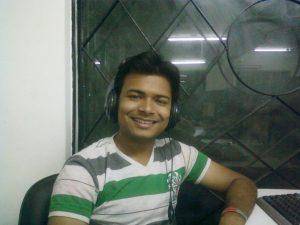 Krushang Shah is Bonobology's go-to man for everything tech. He is super quick with solving issues and he does that with a smile – always. 
With 12 years experience in IT Krushang has a great command over 7 programming languages. His specializations include Magento, WordPress, PHP, HTML5, Moodle, HRM, CRM, ERP and all other kinds of open source languages and solutions. He started his career as software developer and then learned on the job. For Krushang, who is adept in SEO too, learning and applying technical skills is an everyday excitement. He can develop, debug and modify almost every single open source application. 
The best thing about him is his speed and in-depth and accurate analysis in any project. Patient, friendly and helpful, Krushang is anyone's dream tech guy.