Anuradha Satyanarayana Prabhudesai
A counselling psychologist from the University of Mumbai, Anuradha is a founder member of Disha Counseling Center, Mumbai, India. Anuradha specializes in career assessments & vocational guidance, and adult counselling & therapy, With over 20+ years of experience counselling and psychotherapy. Anuradha has equipped herself with various tools and techniques and utilizes principles of REBT, Transformational Family Therapy, Gestalt Therapy in an eclectic and integrated manner to help students and adults to help them reconnect to themselves and work on behavioural patterns.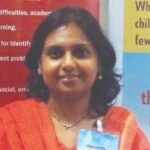 It seems we can't find what you're looking for. Perhaps searching can help.