From books to Bollywood, the tête-à-tête of parents has mostly ended in a tug-of-war, as each side thinks highly of its culture and cuisine, relatives and rituals, origin and offspring. Getting your parents to like each other is possibly the biggest hurdle that Indian couples encounter as they peacefully go about sailing in the sea of love. We tell you how to deal with the clash of the parents when they are meeting for the first time.
While most Indian parents still consider 'marriage' as a serious business deal, millennials today are more explorative. They're probably more concerned about the upcycled décor trends and the organic buffet more than the social bonding between parents. But, whatever said and done, no wedding is complete without our creators, and it's important that we make the interaction as smooth as possible.
7 Ways To Deal With The Clash Of The Parents
Just take a deep breath and prepare yourself for the clash of parents that would inevitably follow their first meet. But if you are doing the right things then there are ways to ensure that this clash stays mild and does not snowball into a big hurdle in the wedding plans. These are the 7 things you must do to ensure that the parents don't clash on their first meet.
1. Prep up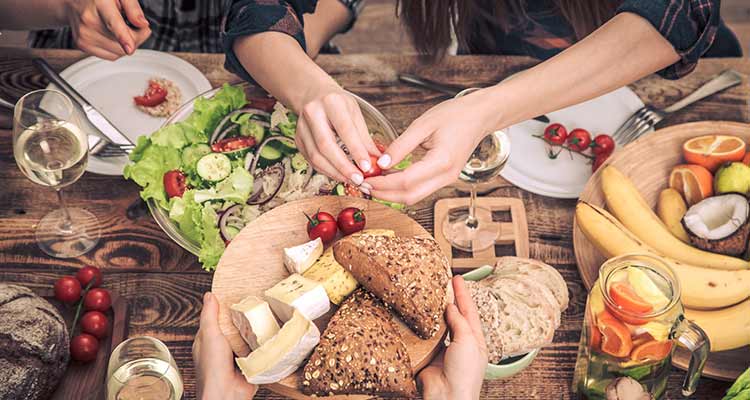 Start preparing your individual families for the big dinner. Choose a place wisely. "Harish's mother is a little too orthodox, and my family is blatant and unapologetic. So I prepared my mom for any condescending questions that Harish's mother might throw, and he nudged her to be a little more open in her thoughts. The meeting was extremely formal, but at least there wasn't any verbal warfare," shares Manali, an HR consultant in Mumbai.
Expert opinion: Not always right, but the older generation follows a rigid set of beliefs that we possibly can't do anything about. Sometimes, it's better to just listen to them without any reaction, and then just do your own thing.
2. Ruffle the feathers
Whether it is the family history or a figment from your own colourful past, don't try to sweep important matters under the rug. "When Sahil's parents met mine for the first time, they seemed slightly awkward, especially because Sahil was a divorcee, and this was the first time that I was tying the knot. However, I encouraged them to talk about what went wrong, instead of suppressing their emotions. The conversation made my parents feel more secure," says Rashi, a Bangalore-based architect.
Expert opinion: You don't have to highlight each and every relationship you've had, but it's a good idea to give them a glimpse of your personality. Be honest, without overdoing the drama.
3. Two states
Just like Ananya and Krish in the movie Two States, Shlok and Amrita hailed from phenomenally different families -Shlok was a Marwari and Amrita was born and brought up in Kolkata. "How is an IIT topper supposed to sit at home and do nothing?" was Amrita's first question. Well, that's what their expectation was. "The family meeting didn't go well at all. My mother flaunted a sleeveless blouse, while his mother had a pallu draped over her head. My family frowned at the very thought of eating a vegetarian meal, and his family went on about how I would have to take the fish out of my diet. So that would literally mean taking me out of water. I am fish," quips Amrita.
Expert opinion: No matter what said and done, love comes with sacrifices. When you hail from different backgrounds, it's important to adjust and accept each others' customs and cuisines, even if the family cannot. Because in the end, it's the two of you who have to spend a lifetime together.
4. Who's better than whom
Bharat, the rich and handsome guy from a reputed family in Delhi, was head-over-heels in love with Janhavi, a PhD gold medalist from IIM. "A Punjabi family will always focus more on feeding the child than pushing him to do well academically. When I showed Janhavi's picture to my mother, she rejected her outrightly, because she wasn't 'fairer' than me. It was after my family was on the verge of financial bankruptcy, and Janhavi stepped in to take control of the situation that they couldn't stop singing praises about her," shares Bharat. All well that ends well, the two later introduced their families to each other.
Expert opinion: Parents often have pre-conceived notions. However, there's always a way to convince them about your decisions. After all, they're your parents. No matter how challenging the situation might get, remember that love always triumphs. Believe in the power of positive thinking and visualise things falling in place eventually. The path might be thorny, but the destination is certainly worth it.
Just be calm and take these sensible steps and prepare your parents and sometimes be honest about your own background and expectations. The first meeting might just be a smooth sailing one and you would absolutely avoid the clash of the parents.
5. Kick off the conversation
This is a most tricky situation when despite making the right prep, briefing the parents about cultural dissimilarities and every other possible thing, the conversation just wouldn't start off.
As it happened with Rita and Suresh when Rita's parents went to meet Suresh's parents for the first time.
Rita's father said to Suresh's father: "We want to make your son our own."
Suresh's father replied: "I can't say that about your daughter. A bahu is a bahu."
After that there was pin drop silence that refused to dispel despite the efforts made by the to-be married couple.
Expert opinion: Probably it's a good idea to take parents through how to open a conversation. Better still the couple could take the lead themselves. They know their own parents well they would know how to start a conversation, keep it smooth sailing and the points to touch upon.
6. Sometimes it's good to step back
Couples making their parents meet for the first time often fret more than they should. As Piyali said she was a bundle of nerves when her Bengali parents met her Maharashtrian in-laws. She was really worried how the meeting would go off. Then finally she decided that instead of hovering over them and trying to fix every conversation her way, it was probably better to let go.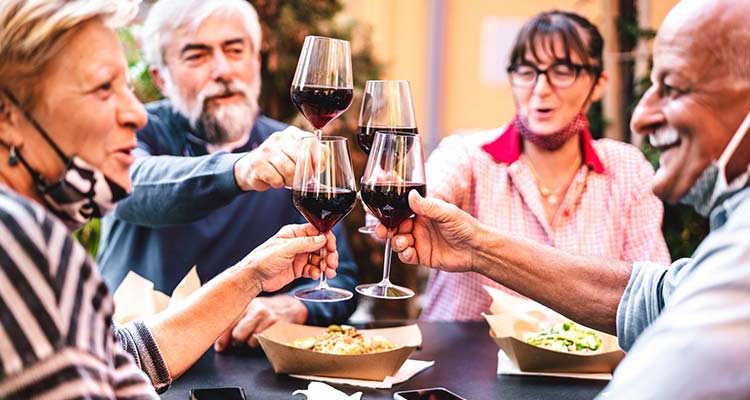 She and her now husband Haresh, just went to the next room and kept sipping coffee leaving the parents to figure it out themselves. "When we emerged from the room we saw them chatting together like old college pals. They are still like that despite our cultural differences. I realised that day sometimes it's better to let go."
Expert opinion: Sometimes its better to sit back and relax and let the parents take over. Coaching them about each and every thing might ruin the spontaneity of the whole thing. Give them the information and let them handle it.
7. When you have a step parent
If one of you has a step parent then it is important to avoid any kind of awkwardness or awkward questions. Sakhi's mother had married a second time and she had been brought up by her doting step dad. But when her parents had a first-time meet the boy's parents asked if Sakhi's biological father would be present at the wedding and do the kanydan because that would be important to their family and better for Sakhi's future. Her step father was deeply hurt, and although her biological father did not attend the wedding, there were enough issues around it.
Expert opinion: Partners should communicate between them the importance of step parents in their life. Some people continue to have wonderful relations with their biological parents despite having step parents. In that case let your partner know how much involvement or decision making power you are willing to give to your step or biological parent. And brief him about the relationships and how you expect your partner's parents to deal with them.
These are our suggestions on how to avoid a clash between your parents. Sitting back or helicoptering whatever works for you just do it.