It's taboo for an unmarried couple in India to look for a room to spend time together. Even looking for hotels for unmarried couples in smaller cities in India is a pain. Moral policing by the hotel staff with questions like "Can I see an ID that shows you are married to one another?" or "I don't think you are married to each other, can you show some proof" make you feel like you're doing something wrong.
It leaves you guilt-ridden, to the point where you have no choice left but to take your loved one to a day show in a theatre and make the best use of the darkness to hold hands and share a forbidden kiss.
But what about those important conversations you want to have with your lover, lying with your head on his chest? A reply will echo in your mind: "Ye India hai meri jaan, yahan ye sab nahi kar sakte." Not any more.
Sanchit Sethi's startup, StayUncle is here. The small-town boy from Jaunpur, a BITS – Pilani graduate, launched StayUncle in 2015, in collaboration with Blaze Arizanov, a digital marketer. StayUncle is India's first portal for booking secure and safe hotels for unmarried couples. We had some questions for him.
Can Unmarried Couples Stay Together In Hotel Rooms?
An unmarried couple being allowed to stay in a hotel is rare in some towns of India. Even if you are able to get a room, the hotel rules for unmarried couples can get a little suffocating. It seems like you may have bedroom privacy, but the staff will constantly guilt-trip you.
The topic of hotels for unmarried couples is like talking about menstruation in public – everyone acts like they are cool with it, but are internally cringing at the thought. People assume the room is for couples to have hotel sex. When are we ever going to progress?
Can A Boy And A Girl Stay Together In A Hotel?
Do hotels allow unmarried couples? Can a boy and girl stay together in a hotel without being labeled as 'asanskaari' by the staff? It is possible now, thanks to the genius of entrepreneurs like Sanchit Sethi, who understood the need of the hour and came up with a solution for unmarried couples who need a room for the night.
We asked him a bunch of questions and he told us the inspiration behind his idea. Continue reading for the interview:
Related Reading: Why newly wed couples in Bengal cannot spend the first night together
How did you come up with this concept – providing such a bold service?
In India, hotels provide rooms for a minimum duration of 24 hours, which is not what is always required. We initially began in 2013 with the focus of offering hotel rooms for clients on an hourly basis. Surprisingly, we started getting most of our inquiries from unmarried couples.
I saw a lot of similar questions being asked on the internet while I was doing my research, "Can an unmarried couple stay in hotels?" And I found it so ridiculous that this was a genuine concern some people were facing. So, in 2015, we revamped ourselves with our focus now being on providing rooms to unmarried couples.
There is no rule in our Indian Constitution or law that says "It is illegal for two adults to stay together." However, owing to moral policing, many hotels don't want to announce that they are open to unmarried couples. The Indian society lacks modernity, I mean we still haven't discovered the importance of sex education.
As long as you have a government identity card, you should be given a room. We have tied up with safe and reputed hotels across India with the motive of helping consenting unmarried adults book a room, without any hassle, discomfort, or qualms about safety.
We've tied up mostly with 3-star and 4-star hotels since safety is the primary concern. We have a couple of tie-ups with some budget-friendly hotels too – but we make sure that the staff there are friendly and ensure privacy.
Where do most of your bookings come from?
Since we are based out of Delhi, most of our bookings are made by couples in Delhi. Second to Delhi are couples from Kolkata. Since these are two large cities, our focus is on them at the moment.
Who are your majority clients, college students or the salaried or businessmen? And do women also use your facility?
Most of our bookings are by the salaried class of couples and we are happy to note that women too call up and enquire for hotel rooms and book them. Nearly 35% of our bookings are done by women.
I think it's funny that we live in the 21st century and people have to call up and make sure, "Is an unmarried couple allowed in a hotel?" Why are we barring two people of the opposite sex to stay in a room together? It's time we overcome this taboo.
What are your rules or policies about who is allowed to use your service?
We strive for inclusivity, for hotels for unmarried couples to be as accessible as possible, so we just have two rules that we strictly follow for all customers:
Both the individuals must be of the age of 18 years and above.
Both the individuals must have a government ID.
What if people use your service to have sex with commercial sex workers? What is your policy for them?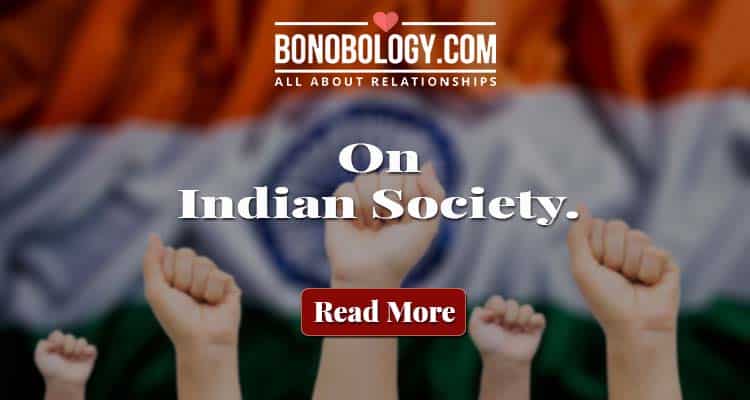 We only ensure that the individuals are of legal age and own a government identity card. No matter who you are, if you want to stay with someone with his or her consent and both of you provide proof of your identity at check-in, you're good to go.  
Apart from that – we are not here to judge people. However, the hotel authorities reserve the right to admission and if they feel that one of the pair is a commercial sex worker, the hotel can deny them entry.
So, can unmarried couples stay in hotels in India? Thanks to the brilliant work of Sanchit Sethi and his team, the answer is yes. Now couples can book a room in a hotel without having to face unfriendly stares and moral policing of the staff. Enjoy your glamorous staycation!
StayUncle is an online portal that lets couples book rooms in couple-friendly hotels in several cities across India for 9-12 hours and pay only for those 9-12 hours (10am to 7pm or 9pm to 8am). StayUncle claims to have served more than 30,000 couples since 2015, who happily come back again and again.
FAQs
1. Can unmarried couples stay together in India?
The Constitution does not forbid it, and now thanks to StayUncle, unmarried couples can book a room as swiftly as a married couple.
2. What is meant by couple friendly hotels?
These hotels allow couples, whether married or unmarried to book rooms, without any judgement or unnecessary rules made by the staff. There is no moral policing.
10 innovative ways of telling your man that you want to have sex