I got married at 21. It was an arranged marriage. As years passed by, I started getting used to my husband's company despite our differences and soon realised that it could also be my love for him that I stayed with him for so many years. At 22, I had my first baby and 5 years later I had my second. My life as a mother was exciting, tiring and rewarding. But for some reason I was always very angry. My husband seemed to have lost interest in me after a few years. He never cheated on me but we never went out on vacations or dates, he never praised me and the romance in our marriage was missing. Then I was diagnosed with Body Dysmorphic Disorder (BDD) and everything became worse.
(As told to Anish A R)
BDD and relationships
As my kids grew older, the void in my life began to grow. The children became independent and moved out. My husband got busier with his business and social work, with very little time for me. He was the unromantic kind and I was becoming more and more desperate to hear that he loved me. The void and my husband's attitude started taking a toll on my mental health. But little did I know then it was actually my undiagnosed BDD that was affecting our relationship.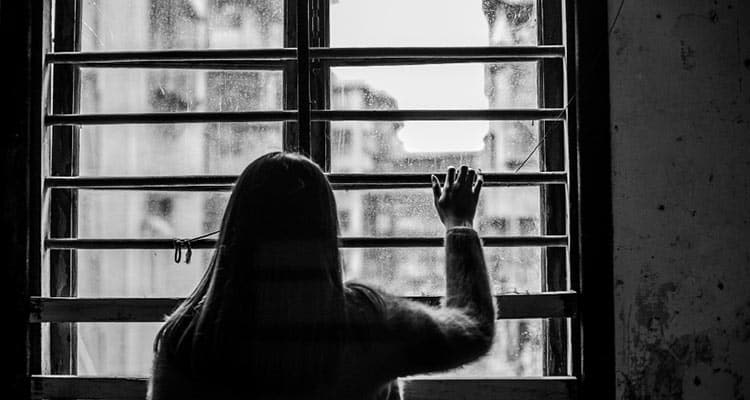 What it's like to suffer daily with body dysmorphic disorder (BDD)?<
Every time I looked into the mirror, I started disliking how my nose looked. It was big, not in shape and needed surgery to be fixed. My day started with this thought and ended with it. I was obsessed with my nose not being perfect. So I began my research on rhinoplasty. My younger son tried to explain to me that a surgery at this age to fix looks was not needed. I snapped at him and called him names. My older son wanted me to attend social gatherings, take care of his daughters, etc.
All I wanted to do was fix my nose first and then take care of all my other responsibilities as a wife, mother and now a grandmother.
Being heavily diabetic was a major hindrance and so I decided to do a bariatric surgery which would help me lose weight and also control my blood sugar levels. After recovery, I did a nose job. BDD makes your relationships unhealthy. I started resenting my sons because they did not agree with what I was doing.
Depression and other BDD symptoms
After the surgery, I felt worse. The doctor had done a terrible nose job and I started hating it even more than before. I went into depression. So much so that I became suicidal at one point. My husband was completely unaware of my feelings and he never bothered to check on me even after so many years of our marriage. I wondered why he had lost interest in me. Was I unattractive? And my BDD responded, "Yes, your boobs are not big enough", and so I decided that I was going to put everything on hold and get breast augmentation done.
So I stopped cooking, taking care of the home, going out for social gatherings, checking on my kids, etc. I only sat in my room either crying, sleeping or researching about breast augmentation.
I told my younger son that he should come along with me to the hospital and help me while I get things arranged for my surgery. This time my son lost it. He shook me hard and even slapped me. It was a huge drama in the house, with both of us yelling at each other. My heart was weak because of my age and diabetes, and it functioned only 20% of its capacity.
"Mom, you'll die on the operation table because you are too weak to handle this surgery. Why do you want to have big boobs at 56? Who do you want to show it to now? You've gone nuts!" he shouted. I was adamant about getting this done.
What it's like to be in a relationship when you have BDD?
I will tell you. I booked an appointment with a plastic surgeon for breast augmentation. While examining me for obvious reasons, he had to touch my breasts. He was a 58-year-old, smart, intelligent man. He said to me that he would take good care of me. At that moment, I fell in love with him. Madly, hopelessly. I do not know if it was love or whether I was just hungry for love, care and attention. Whatever it was, for the first time in a very long time I felt good about myself. I had all the more reason now to get a boob job done. I wanted to be with him. I wanted him to love me back. But people develop unhealthy relationships because of BDD. I didn't know that I just wanted that man to love me and touch me.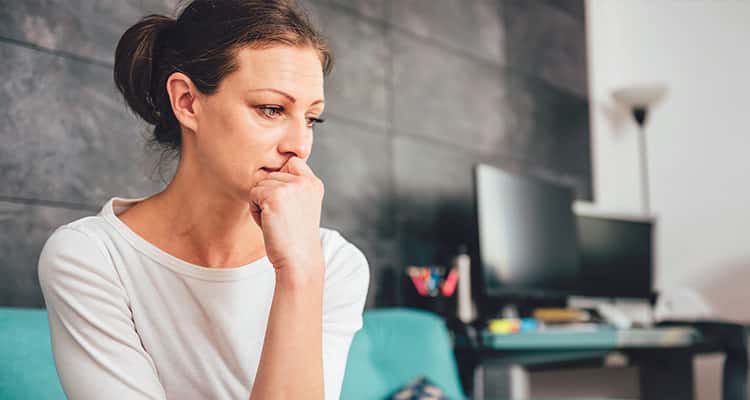 I told my son I was in love
One evening, I called my son over and told him how I felt for my doctor. He realised that I was in depression and also suffering from BDD, because he researched my symptoms on the internet. He did his best to tell me that what the doctor really meant when he said he'll take good care of me, was that he'll make sure that the operation is successful with minimum discomfort. Over the next few weeks and then months, I was seeing a psychiatrist and was on medication.
My son helped me out of depression and BDD
As I continue to take my antidepressants, nothing in my life has really changed. Depression and relationships don't really go hand in hand. My husband still doesn't care about what I need as his wife, but my outlook has changed. I was happy that I still had the ability to feel good about myself after that episode in the examination room. My son supported me to come out of depression and take all the right steps to remain strong and more importantly happy.